Your Crockpot And 4 Ingredients Make It Melt In Your Mouth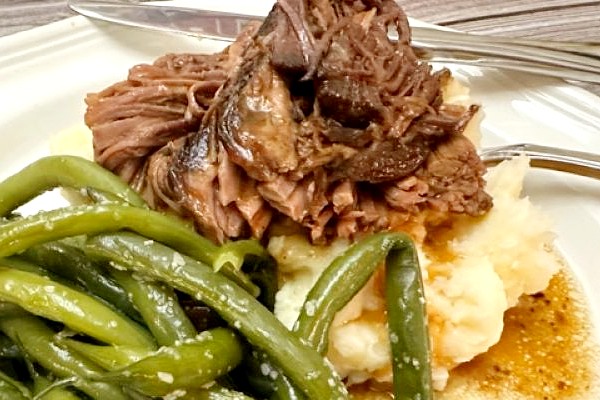 Add my name to the list of folks who voted Mississippi Pot Roast the best pot roast in the history of pot roasts. The only remaining question is, why in the heck did I wait so long? I'll tell you why. I was afraid of the pepperoncini peppers.
I do not enjoy hot, spicy food. What may be pleasing warmth to others is fire to my delicate little palate, so for years, I short-changed myself and my family due to an irrational idea that these pretty peppers are HOT, and I MISSED OUT! I jokingly say I was "born to be wild mild."
I will elaborate for a minute on how silly I was about pepperoncini peppers. Interestingly, there is a "hotness scale" for measuring the relative heat of peppers called the Scoville Scale. If you want to know more, here's a helpful article.
A pepperoncini pepper measures 100 to 500 on the Scoville heat units chart. That's just slightly above a plain green bell pepper, which measures zero. Jalapenos are up to forty times hotter in comparison; a jalapeño measures between 2,500 to 8,000 Scoville heat units.
Don't be Betty! Run and get everything you need to make this amazing recipe! You only need a few simple ingredients. There's room to substitute and still get mouth-watering results.
Yield: 8 servings
Mississippi Pot Roast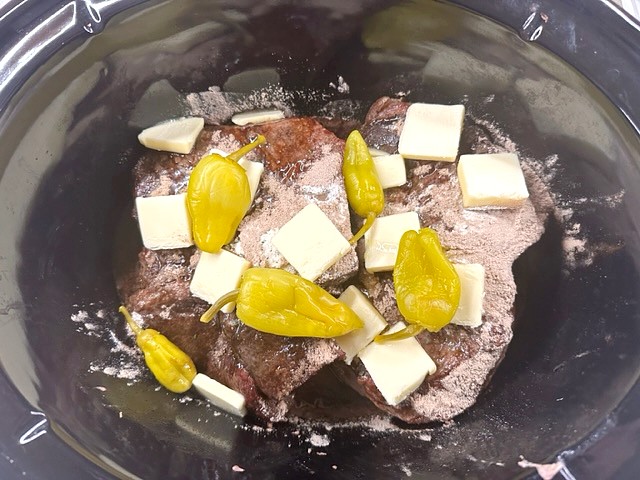 Beef roast cooked low and slow in your Crockpot with four ingredients make the most tender, juicy, flavorful pot roast you ever ate.
Total Time
8 hours
20 minutes
Ingredients
Three to four pounds of boneless beef chuck roast
One stick of butter (1/2 cup) cut into pats
One package of dry Hidden Valley Ranch Dressing or 3 Tbsp if you buy it in bulk in a shaker jar.
One packet Au Jus Mix.
Five or more pepperoncini peppers or more to taste.
Instructions
Sear and brown the roast in a hot skillet or a hot oven. I put the meat in a baking pan and roasted it in a very hot oven (475 degrees) until it was browned. It took about 15 or 20 minutes.
Move the roast into your slow cooker and add any liquid from the roast to the slow cooker.
Add the packets of the mixes, and dot with butter and peppers.
Cook on low for about 8 hours. Open the lid as seldom as possible to keep in all the moisture.
Notes
You can use beefy onion soup or brown gravy mix instead of Au Jus mix.
You can use banana peppers in place of pepperoncini.
We recommend you do not use margarine in place of butter.
You can substitute sirloin tip or arm roast for the chuck roast.
Here's Everything You Need For The Finest Pot Roast Ever
Watch for sales and "manager's specials" in the meat case. Often you can find a favorable price. For example, the chuck roast was about $7.99 a pound the day I made this recipe, but I found a manager's special on sirloin tip roast that saved me almost half, and it worked beautifully!! You can also substitute arm roast or rump roast.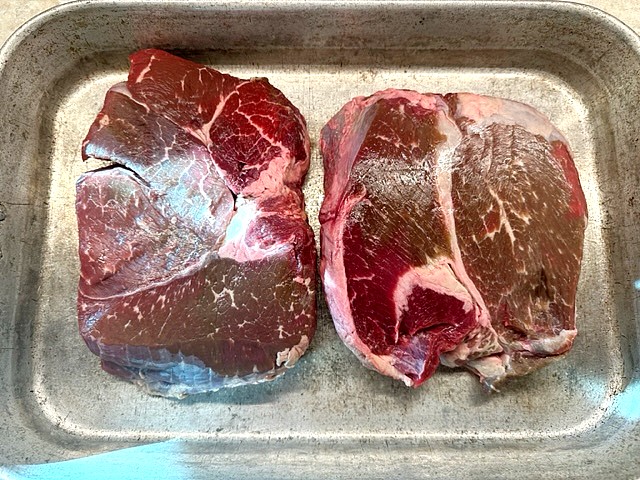 You will need dry Hidden Valley Ranch Dressing mix, real butter, a packet of au jus mix, and a jar of pepperoncini peppers. You can substitute a brown gravy mix or beefy onion soup mix for the au jus mix and banana peppers for the pepperoncini.
You can even leave the peppers out but don't. The salty, vinegary flavor from the pepperoncini peppers adds a bright flavor to the meat, and their acidity breaks down some of the fattiness. The very peppers I feared gave this Mississippi pot roast the extraordinary taste I had missed out on for all those years!!
Brown The Mississippi Pot Roast Before Slow Cooking
Good cooks always brown meat before slow cooking. The extra step keeps the juices locked inside the meat and makes the jus much prettier and more appetizing with the deep, rich brown color that develops.
You can do this in a hot skillet or Dutch oven, but I prefer the lazy way of doing it in a pan in a very hot oven, about 475 degrees. It will take about fifteen to twenty minutes. When the meat is browned, move it into the slow cooker and pour in any juices that were released.
Put the packets of dry ingredients on top of the meat, then cut the butter into pats and dot them evenly over the top, then add the peppers. Put the lid on and cook the roast on low for about eight hours. Resist the urge to peek often, so you retain as much moisture as possible.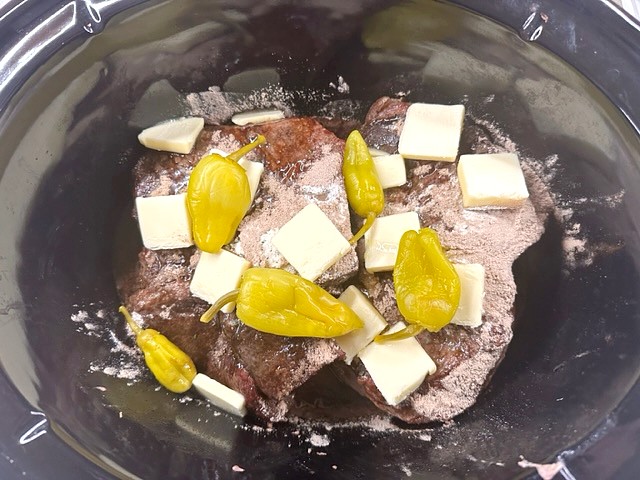 The butter and liquid released from the peppers will tenderize the meat and create the most wonderful jus. When you are ready to serve it, shred the meat with all those yummy juices and serve over a mound of mashed potatoes. I found this meat refrigerated and reheated deliciously.
Yield: 4 servings
Best Garlic Mashed Potatoes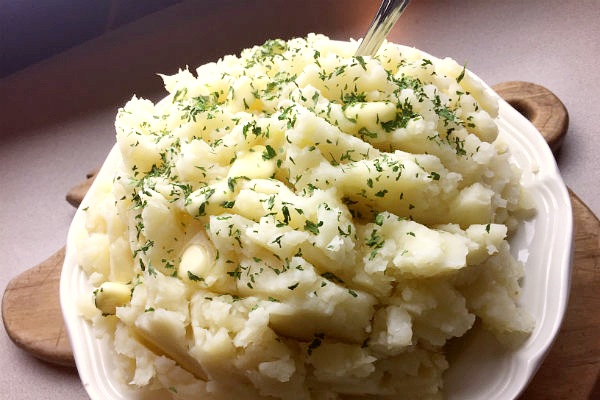 Here is my recipe for classic, country-style garlic mashed potatoes. These potatoes are not diet food.
Ingredients
2 pounds Russet or other floury potatoes, peeled and cut into evenly-sized pieces.
Water for cooking
1 tsp kosher salt or to taste.
1 tsp Better Than Bouillon roasted garlic base
1/4 cup or more of butter
1 cup milk, whole milk preferred.
1 tsp pepper or to taste.
Instructions
Peel and cut the potatoes into evenly sized chunks.
Place in a pot with a lid and add water to barely cover the potatoes. Add salt.
Cook over medium-high heat until you can easily pierce the potatoes with a knife.
Drain thoroughly; leave as little water as possible.
Add butter and garlic base, replace the lid and let the butter melt.
Roughly mash the potatoes, then gradually add the milk. You may not need all of it.
Continue to mash the potatoes but do not whip. A few little chunks prove they are homemade!❤
Season to taste with more salt and pepper if you like and by all means, dot with more butter if you want!

Nutrition Information:
Yield:
4
Serving Size:
1
Amount Per Serving:
Calories:

584
Total Fat:

49g
Saturated Fat:

31g
Trans Fat:

2g
Unsaturated Fat:

15g
Cholesterol:

133mg
Sodium:

868mg
Carbohydrates:

31g
Fiber:

3g
Sugar:

8g
Protein:

7g
We love farm food and meat and potato meals. Here are some of our favorite recipes! Shepherds Pie, Hamburger Skillet Pie, Skillet Scalloped Potatoes With Ham.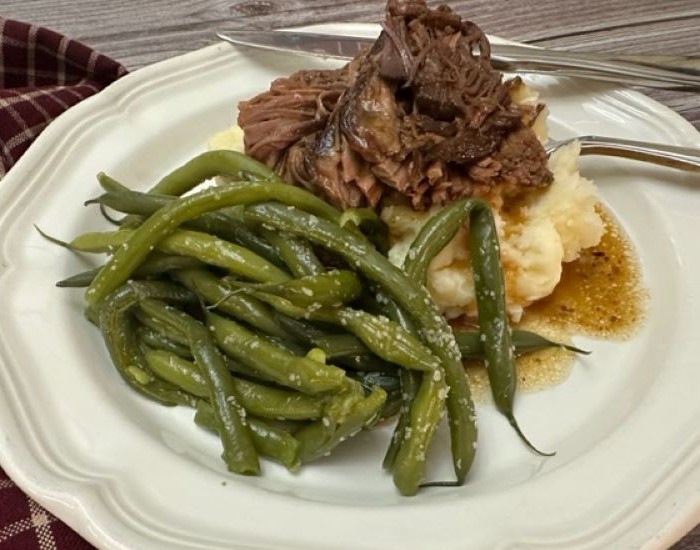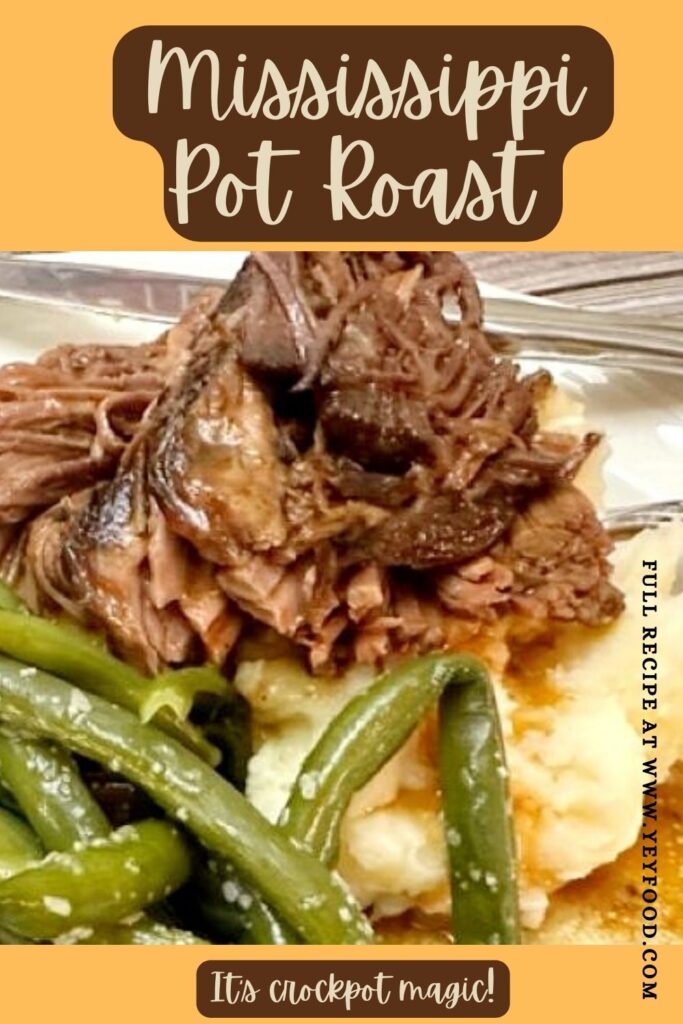 MORE OF OUR QUICK AND EASY FAMILY-STYLE RECIPES: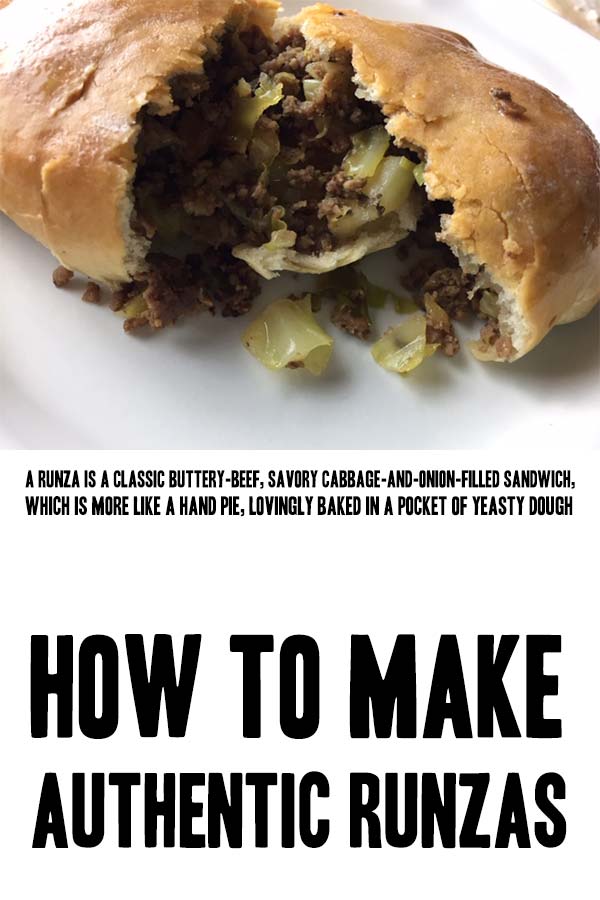 Butter Baked Cod (Poor Man's Lobster)
Easy 1 Pan Classic American Goulash
German Sauerkraut Casserole With Bacon And Brown Sugar
If you like these recipes, you are our people! You can check some related articles below or search via categories on the right. But be warned; you will be on here for hours. Enjoy!