Stuffed With Pepperoni And Cheese For A Snack Or A Meal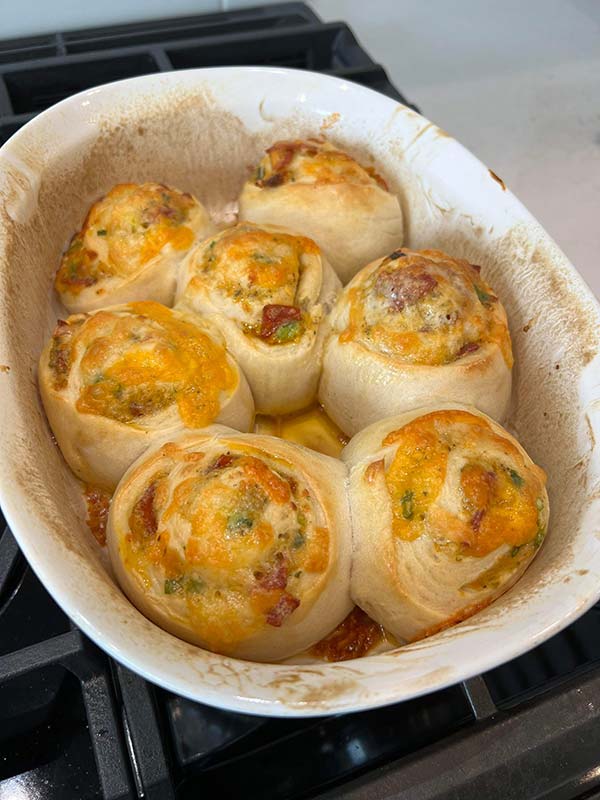 This is the only pizza rolls recipe you'll ever need! Make them for a party and serve them as an appetizer, or bake a batch, add a salad, and you've got a meal that everyone in the family will love!
Pizza rolls with pepperoni are a delicious and satisfying Italian-American dish. These pizza rolls are typically made with pizza dough that's rolled out, and loaded with pepperoni, peppers and onions, a ton of cheese, and seasonings.
Use your own homemade pizza dough recipe if you like, we've included one for you here. But if you are in a hurry, and who isn't, much of the time, you have options! Ready-made pizza dough is often available in one-pound bags in the grocery store. Pillsbury has good pizza dough in refrigerated tubes, and there are several easy pizza crust mixes you can whip up quickly.
Once you have your pizza dough, it's a quick and easy process!
How To Make A Dozen Delightful Pizza Rolls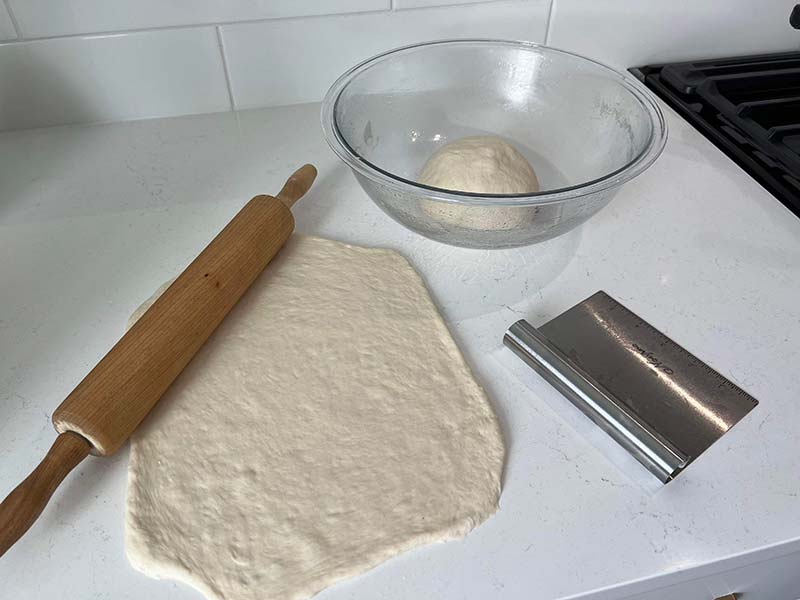 In a medium mixing bowl, combine the diced pepperoni, both cheddar jack and mozzarella cheeses, thinly sliced green onions, and the seasonings. Roll the pizza dough out into a rectangle twelve inches across. Now, spread half of the pepperoni/cheese mixture on the dough as evenly as you can.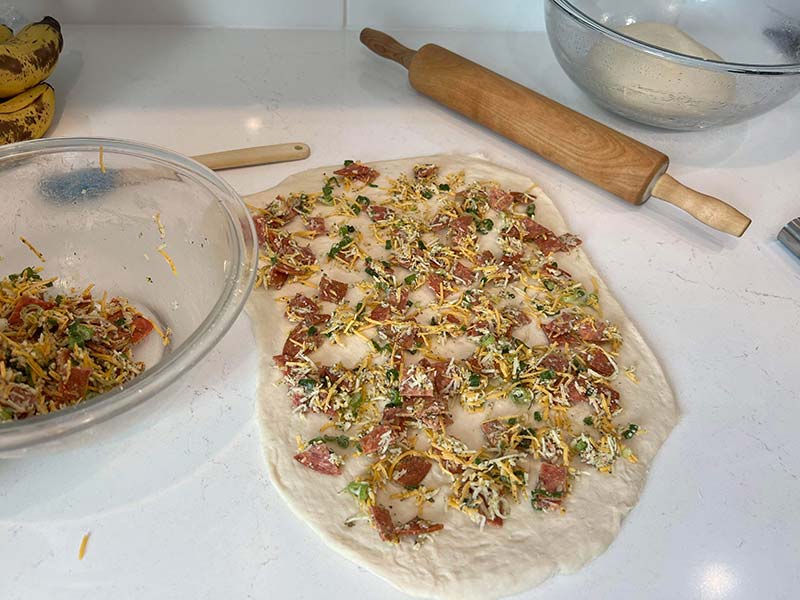 Starting at the long side, roll the dough into a cylinder, and slice it into six sections about two inches wide. Repeat with the other ball of pizza dough.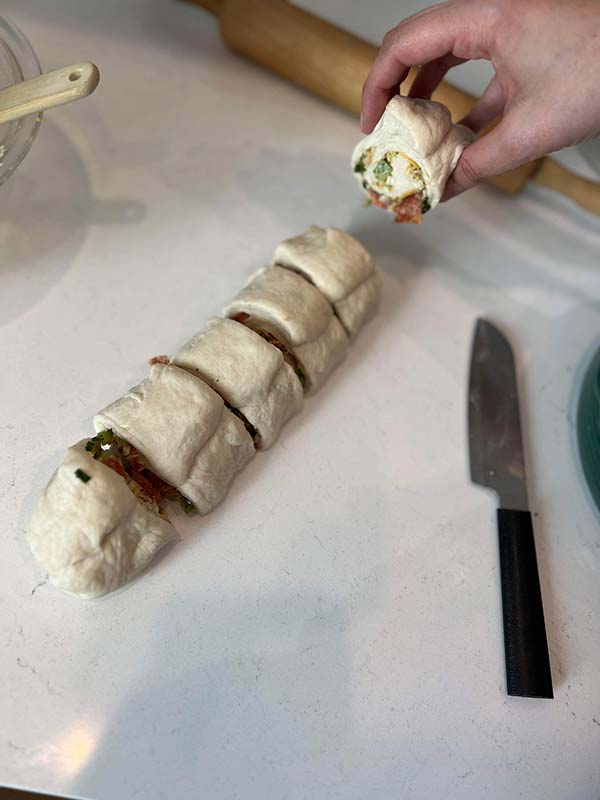 Put the pizza rolls cut side down in a greased baking dish, and brush them with an egg wash. This will make a shiny, attractive golden brown crust on the pizza rolls!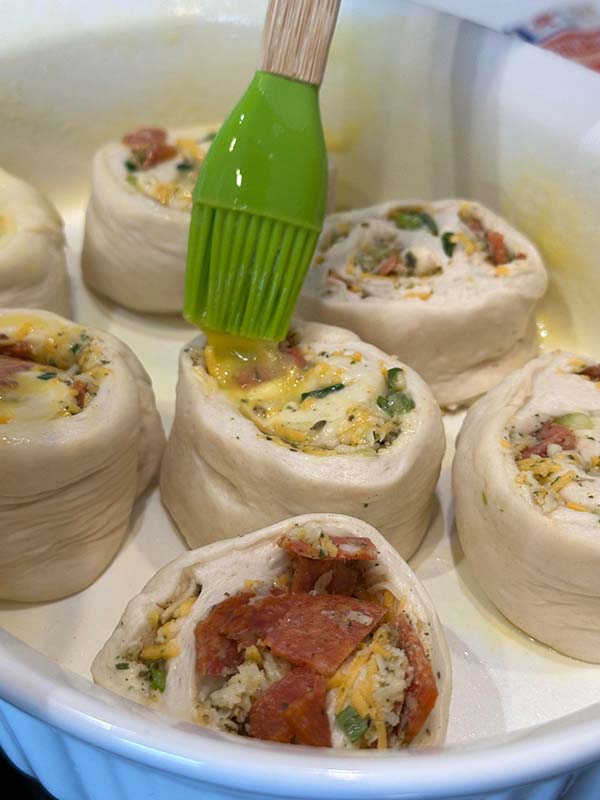 Now the pizza rolls are ready to bake in a hot, 425-degree oven for about twenty minutes. If you like, you can add more shredded cheese on top of the rolls about halfway through the baking time. Bake the rolls for about twenty minutes until they are crispy and golden brown. The cheese will be yummy, gooey, and melty. 😋
These yummy pizza rolls with pepperoni are a great appetizer or snack for parties or game nights, and they are sure to be a hit with pizza lovers of all ages. The whole family will love it if you serve them for dinner along with a salad or fruit for a light and tasty entree that will make everyone smile.
Some other options for pizza rolls would be to use a thin layer of pizza sauce or Alfredo sauce on the dough before adding the cheese and pepperoni. You could use Canadian bacon, crisp crumbled bacon, browned and crumbled sausage, or ground beef in place of the pepperoni.
You could also include red onion, caramelized onion, or chopped peppers. Anything you could put on top of a pizza, you could put inside a pizza roll! How about mushrooms, black olives, ham, pineapple, or anything else you love on a pizza?
Here's how to eat these amazingly delicious pizza rolls: pull the pizza roll apart and dip each luscious part into your favorite marinara or pizza sauce and devour! Another possibility is to add minced garlic to melted butter and dip away, wiping your chin as needed! Happy munching, enjoy every bite!
Yield: 12 rolls
Pizza Rolls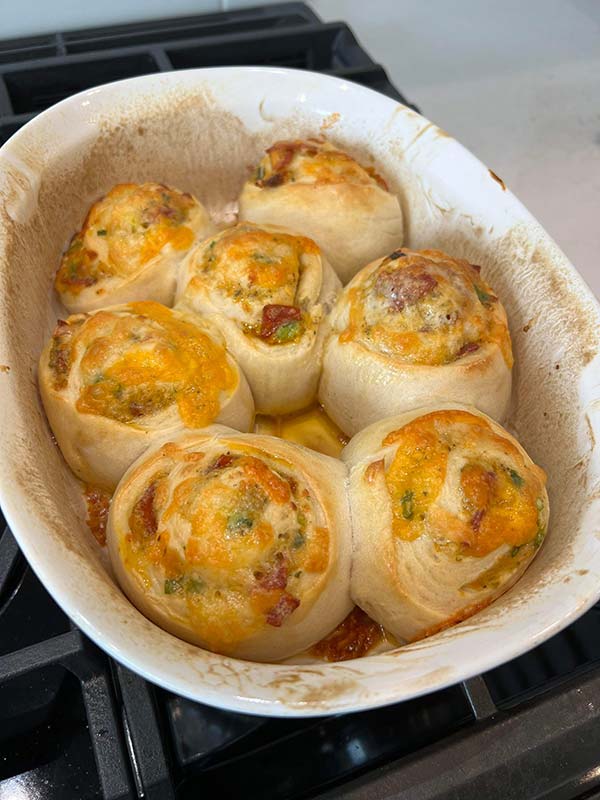 These wonderful pizza rolls are quick and easy to make. They're perfect as an appetizer or party snack, but they'd make a delightful light dinner entree when served with a salad.
Ingredients
2 Pizza dough balls, Approximately 1 lb each, ready to be rolled out
2 cups shredded cheddar jack for filling
½ cup shredded mozzarella for filling
20 slices deli pepperoni, diced
4 sprigs green onion, sliced
¾ cup green pepper, diced
¼ cup ranch dressing
1 tsp. dried basil
1 tsp. oregano
½ tsp. onion powder
¼ tsp. garlic powder
Pinch of thyme
Black pepper
Egg wash made from one beaten egg with a teaspoon of water
Grated parmesan and additional cheddar jack and mozzarella cheese for topping (optional)
Favorite marinara for dipping or melted butter with garlic
Instructions
Preheat the oven to 425°F. Spray a baking dish with non-stick spray and set aside.
Combine cheeses, pepperoni, onion, pepper, ranch, and seasonings. Set aside.
On a lightly floured surface, roll out 1 dough ball into a rectangle approximately 12" across.
Place half the pepperoni mixture onto the dough evenly.
Starting on the widest side, roll the dough keeping it tight enough that ingredients don't fall out. Pinch ends together.
Cut the log into 6 equal parts. Place each piece into the baking dish, gently pressing down on each top to slightly spread it out. Do the same thing with the second dough ball and the rest of the pepperoni mixture.
Coat tops and sides of rolls with egg wash.
Bake for approximately 20 minutes, About halfway through baking, sprinkle more shredded cheese on top of the rolls.
The rolls will be lightly browned and the cheese will be bubbly when done.
.Dip into marinara or garlic butter and enjoy!
Yield: 3 thin 14" pizza crusts
Easy Overnight Thin Crust Pizza Dough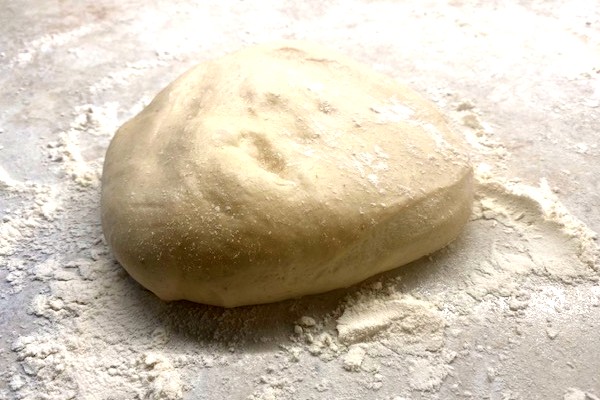 If you love thin crust pizza, you will love this recipe for dough you can keep in the refrigerator for three or four days and bake as needed.
Total Time
8 hours
22 minutes
Ingredients
4 1/2 cups bread flour
1 1/2 tsp salt
1 tsp yeast
1 3/4 cup very cold water
1/4 cup olive oil
Instructions
Combine flour, salt, and yeast in a mixing bowl.
Add the water in increments, stirring between each addition.
Add the olive oil and stir to combine.
Knead until supple.
Put in a plastic bag and refrigerate for several hours or overnight.
Take out the dough as needed and allow the dough to come to room temperature.
Stretch to fit the pizza pan or stone using your hands.
Add desired toppings and bake at 425 degrees for about twelve minutes or until desired shade of brown.
Notes
It is easier to make the dough using a stand mixer and dough hook.
We sure do love Italian food especially when there's pasta or cheese involved!! Here are some of our most popular recipes with Italian flair. Chicken Broccoli Lasagna, Italian Pasta Salad, One-Pot Lasagna Soup.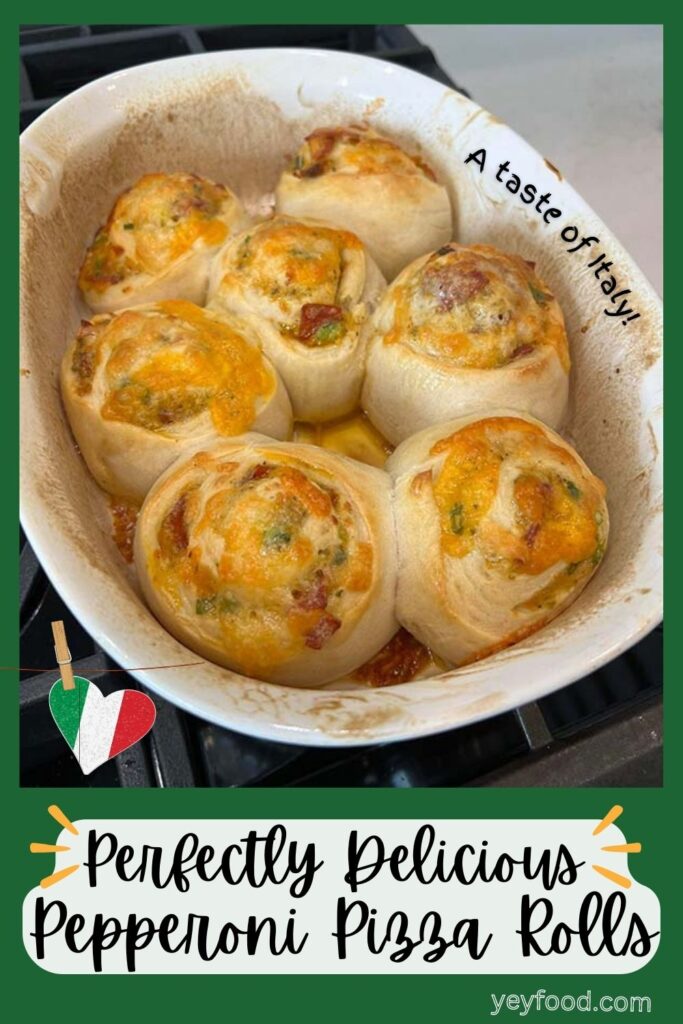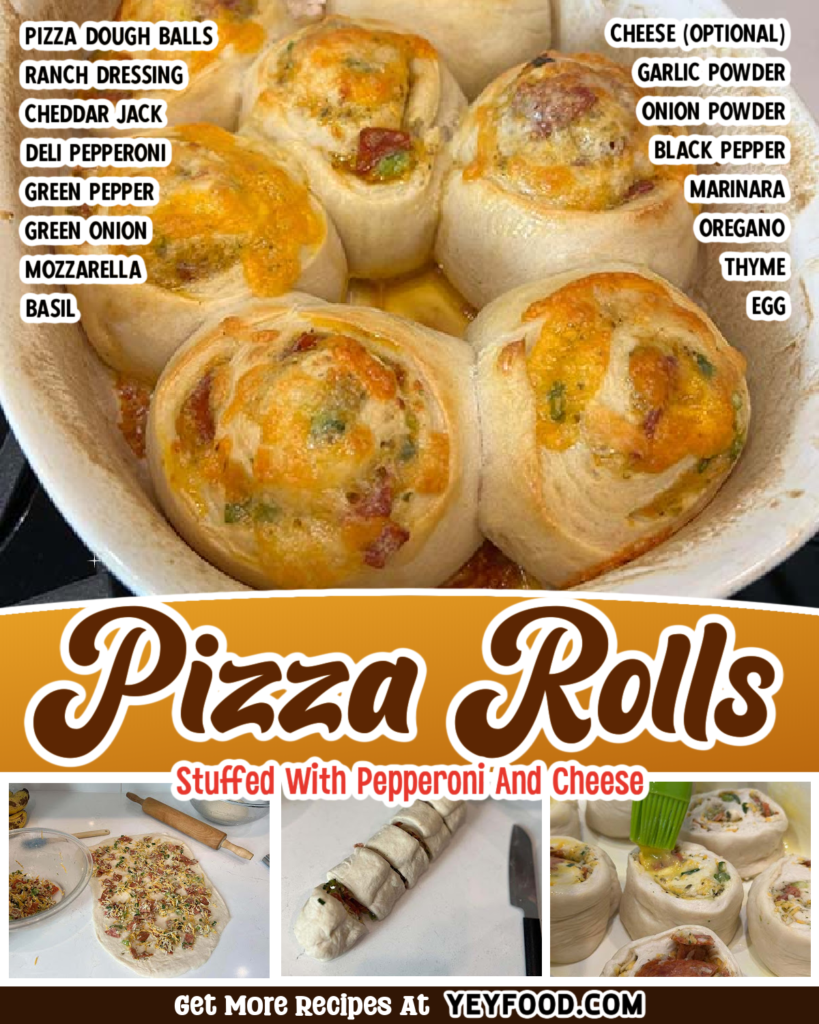 MORE OF OUR QUICK AND EASY FAMILY-STYLE RECIPES: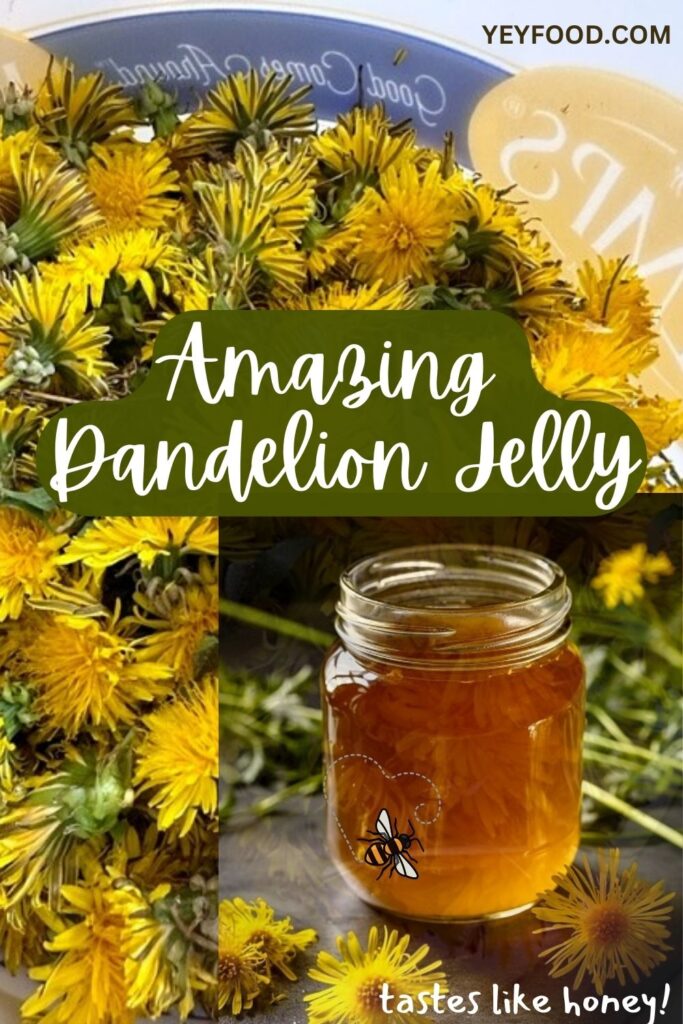 The Number 1 Practically Perfect Poppy Seed Bread
Oven-Baked Steak With Brown Gravy
Super Delicious German Dessert Recipes
Amazing Frosted Brownie Cookies
Beautiful Blackberry Crumb Bars
If you like these recipes, you are our people! You can check some related articles below or search via categories on the right. But be warned; you will be on here for hours. Enjoy!