Mouth Watering Appetizers Or A Change Of Pace Entree
We brought this honey garlic meatballs recipe home with us from Amarillo, Texas. We were there for our grandson's wedding, and this wonderful dish was served as an appetizer at the reception, along with a lot more yummy food!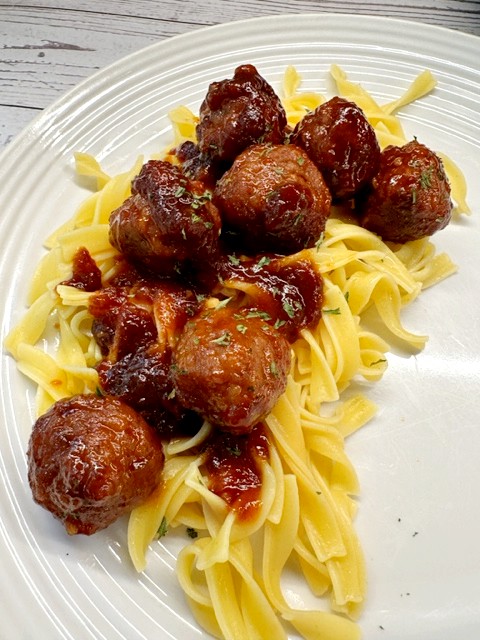 The men in our family ate an embarrassing amount of them. I saw them go back for second helpings and a couple for thirds! Clearly, there was a recipe I needed!
I tracked down the hard-working lady in charge of the food, and she graciously shared it with me. Much to my surprise, it starts with frozen meatballs and a few ingredients most of us have on hand! Easy and amazingly delicious, who could ask for more?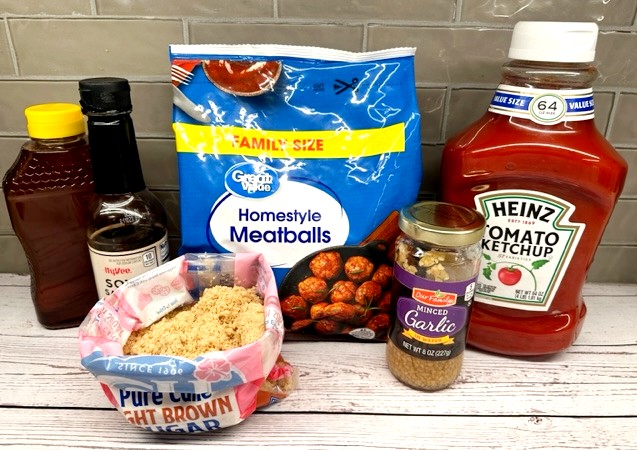 Honey, soy, and garlic are a trifecta, in my opinion, and they're always a great place to start when you want to make a killer sauce. When she added ketchup and brown sugar, she added another layer of caramelly sweetness and gave the sauce a deeper and more appetizing color.
The sauce is a little sticky, and the flavor is simply amazing. Look how tempting they are! You can't wait to stab and grab as many as you can fit on a toothpick!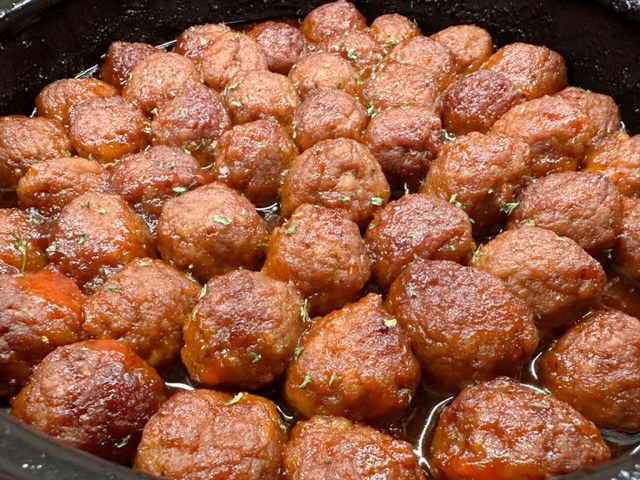 Here's How To Make These Marvelous Little Meatballs
You can put these together in minutes! Combine all the sauce ingredients in the Crockpot and dump in the frozen meatballs. Give it all a stir to coat the meatballs, cover, and cook it on low for about 4 hours. Pop by and stir things a few times to ensure everything gets all nice and saucy.
I was a young bride when I got my first Crockpot, and I had no idea how I would use it. Way back then, Crockpots were a dopey looking blue or rose color, and the crock was not removable, so they were a beast to clean and certainly not as good-looking as they are today.
Modern Cockpots are sleek and easy to clean with their removable vessels, and many stainless and black models are good-looking enough for the buffet table! Crockpots have been a friend in the kitchen for over fifty years, and now they have all kinds of features like programmable timers.
There's even a small one designed to carry your lunch to work with you. You might want to check them out and find out what you've been missing!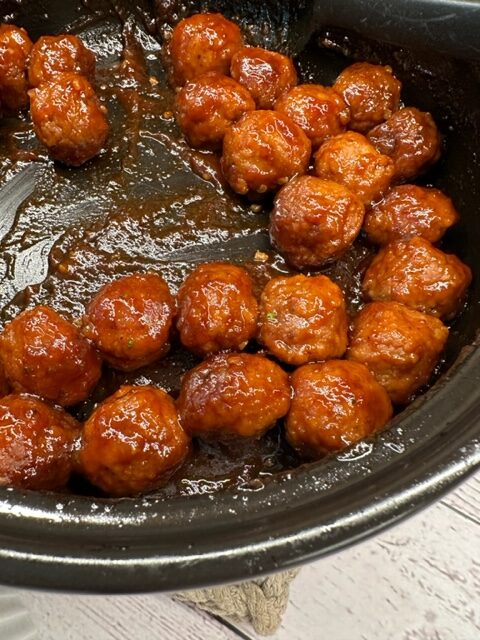 We're so lucky to have grandkids in town, and our youngest granddaughter is a senior in high school. She has earned the privilege of going off campus for lunch, and we try to have her come over at least once a week when she can fit it into her busy schedule.
She loved the meatballs, so I served them as a main dish over noodles, accompanied by her favorite french-cut green beans with olive oil and kosher salt, and I served some garlic bread.
I was too late to make it in the Crockpot, so I baked them in a casserole dish in the oven at 350 degrees. I covered the casserole for the first hour, then uncovered it for the last thirty minutes and let them brown a little. They turned out great!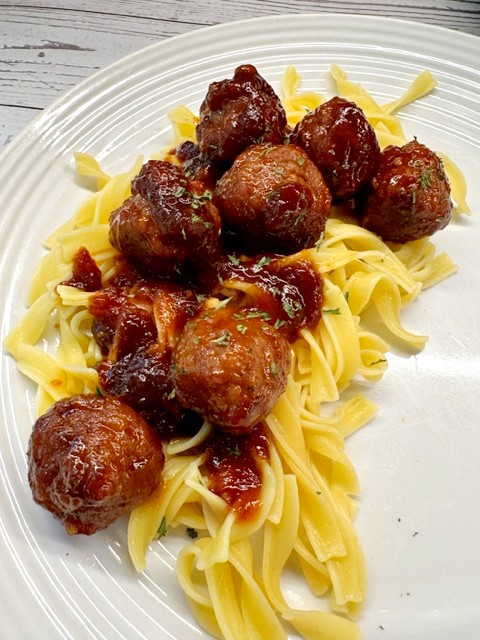 I am now slightly obsessed with what I can make with frozen meatballs. I haven't used them much, and now I know what I've been missing!! I love recipes like this that are simple and easy to do with ingredients that we have on hand most of the time.
Yield: 8 entree servings
Honey Garlic Meatballs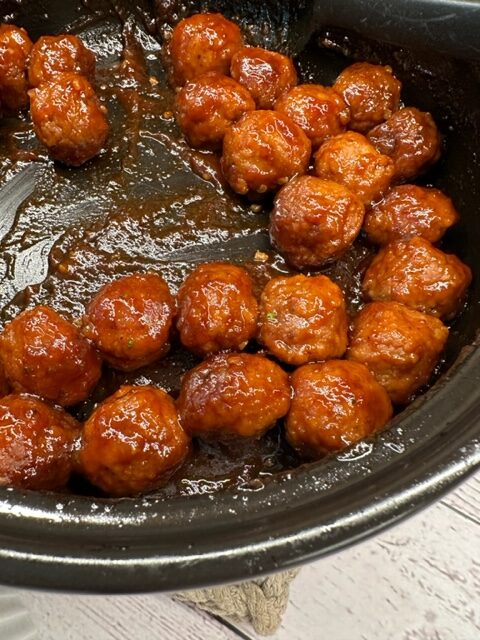 This is a dump-and-go slow cooker recipe using frozen meatballs in a delicious honey-garlic-soy sauce. Perfect for an appetizer, but also works for an entree or making into subs.
Total Time
4 hours
5 minutes
Ingredients
3 tablespoons brown sugar
1/3 cup honey
1/2 cup ketchup
2 tablespoons soy sauce
Three cloves garlic, minced
28 oz. fully cooked, frozen meatballs
Instructions
Mix the brown sugar, honey, ketchup, soy sauce, and minced garlic in the slow cooker, then add the frozen meatballs and toss to coat the meatballs with sauce.
Add the meatballs and toss to cover with the sauce.
Cook on low for 3-4 hours, stirring occasionally.
Garnish as desired with sesame seeds, chopped parsley, or cilantro.
Serve as an appetizer or main dish over noodles, rice, or a sandwich.
The meatballs will expand quite a bit as they cook. If you want the meatballs to be "saucier," double the sauce ingredients.
Notes
Add siracha, Tobasco, or chili pepper flakes if you want a hotter sauce.
I have made these in the oven, also. Baked in a casserole dish at 350 degrees, covered for an hour, then uncovered for the last thirty minutes.
Over the years, I have learned how to make a lot of food that I call semi-homemade, where I can incorporate some shortcuts and still make something that is exceptionally tasty. I also love one-pot meals! Good homemade food doesn't have to take a lot of time or money.
Here are some of our most popular quick and easy recipes that are perfect for busy families! One-Pot All-American Goulash, Cake Mix Cookies For Busy Moms, Five-Ingredient Pumpkin Bread, 10 Quick Weeknight Meals. I bet you have some tricks up your sleeve to get dinner on the table quickly. Please share- we'd love it!!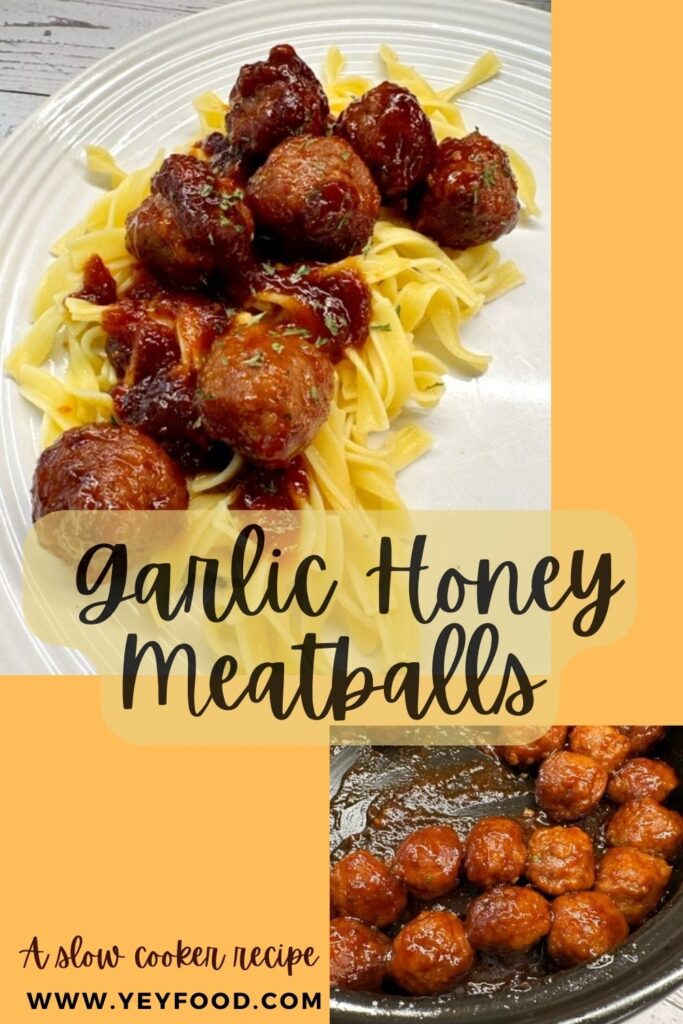 MORE OF OUR RECIPES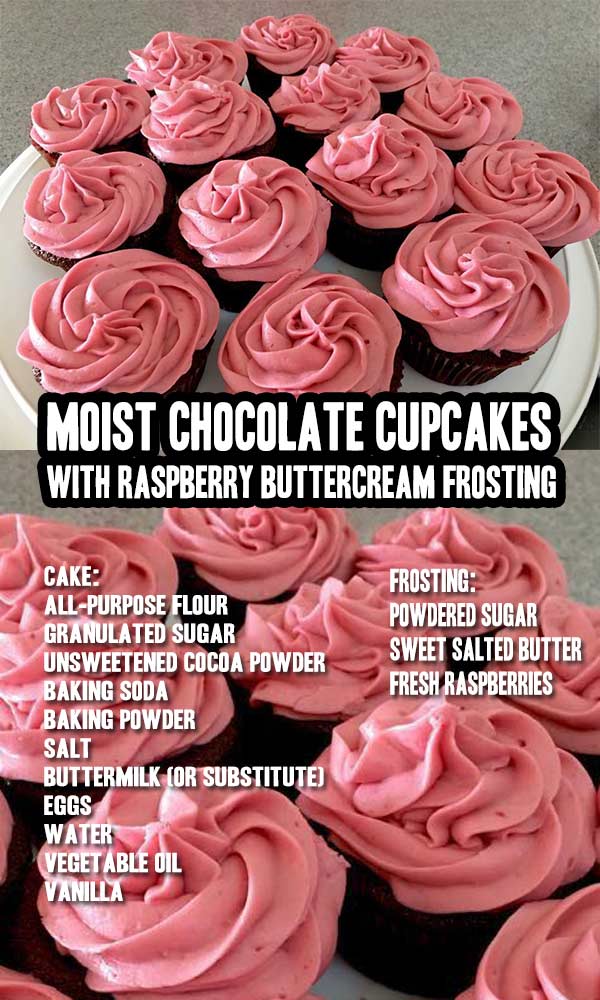 The Ultimate Bread and Butter Pickle Recipe
The Number 1 Practically Perfect Poppy Seed Bread
German Sauerkraut Casserole With Bacon And Brown Sugar
If you like these recipes, you are our people! You can check some related articles below or search via categories on the right. But be warned; you will be on here for hours. Enjoy!
So, please share this recipe on your social media accounts like Facebook, Instagram, Twitter, and Pinterest. We would be honored and ever so grateful; thank you!