Easy Foil Pack Potatoes Recipe Perfect For Camping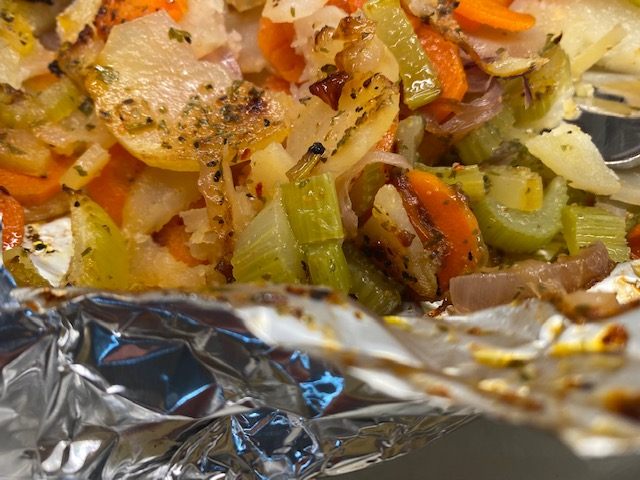 Foil pack potatoes are the perfect side for anything else you make on the grill! My foodie brother Stan showed me how to make them years ago, and we always called them hobo potatoes. Some call them campfire potatoes! The combo pictured here is basic: potatoes, carrots, celery, and onion.
Call them anything you like, but these foil pack potatoes are fantastic! There are no dishes to wash, they can include any vegetables you want, and you can season them any way you like. Just imagine, you can add zucchini, corn, sweet peppers, mushrooms, or any veggies your heart desires.
In my Girl Scout days, we did something similar and cooked them in the coals of a campfire. As I recall, we also added a hamburger patty (which never quite cooked right.) I'm sure you can make these packets ahead, pack them in a cooler, and cook them when you camp out.
If you are a camper, I salute you! 👍 I adore being outdoors, but I also love retreating to air conditioning and escaping mosquitos when I sleep. As a child, I always came home from Brownie day camp with a splitting headache and throwing up from being overheated. Yes, I am a wimp.
Always Use Heavy Aluminum Foil When You Make Foil Pack Potatoes
I use the wide roll of Reynolds heavy-duty aluminum foil and begin with two pieces of foil about 12″ long for each pack. Spray the food-facing side with non-stick spray.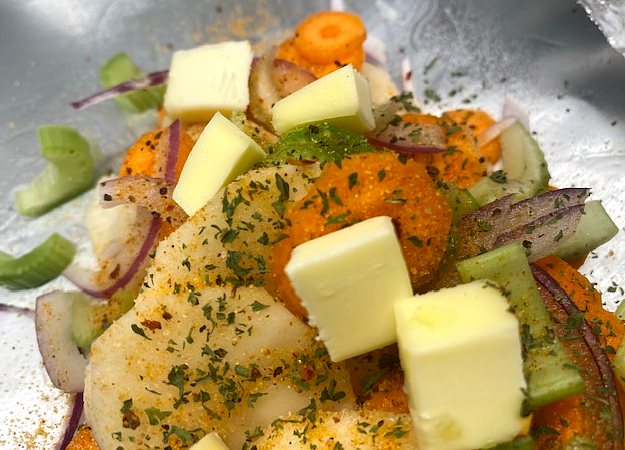 I peeled and sliced two medium Russet potatoes for this recipe for each pack, but I often leave the skin on if I have new potatoes! I peeled and sliced two medium-size carrots, sliced three stalks of celery, and about one-fourth of an average-sized red onion for each pack.
The slices should be thin, about 1/4-inch or so. I used my Pampered Chef hand slicer for the potatoes and carrots, so the slices were uniform. They cook pretty fast!
I seasoned the foil-packed potatoes and veggies with garlic powder, salt, pepper, and parsley. Finally, I cut two tablespoons of butter into little cubes and scattered them on top. I put the second piece of foil on top, rolled it up, and crimped the edges tightly.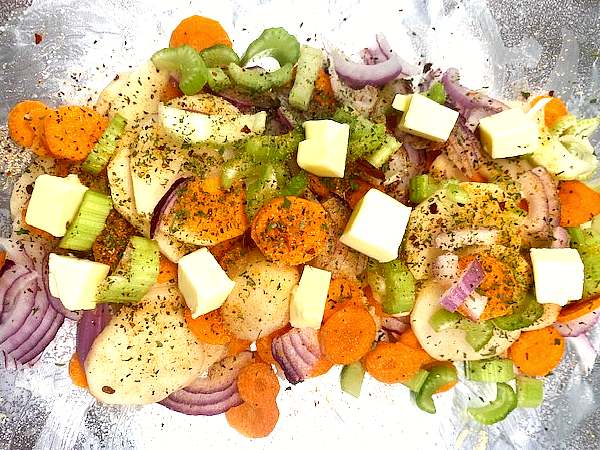 I was making hamburgers on the grill, so I had it up to medium-high, about 400 degrees. I made two foil packs and laid them side by side on the grill. I cooked them for five minutes, then used a wide spatula to turn them over carefully.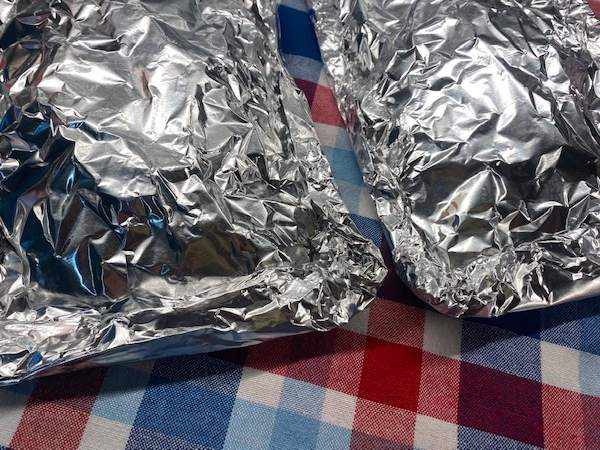 I cooked them for five more minutes, then used a cake tester to test for "done-ness." You want to make the smallest hole possible, so the butter doesn't drip. At this point, the veggies were tender, but I flipped them and left them on the grill for another five minutes to get the beautiful brown crispy edges.
I moved the foil pack potatoes to the upper rack to keep warm while I made our cheeseburgers, and they turned out great!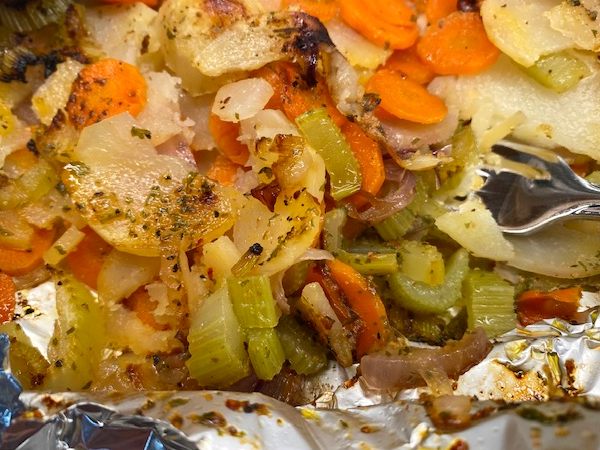 Yield: 4 servings
Easy Foil Pack Potatoes For The Grill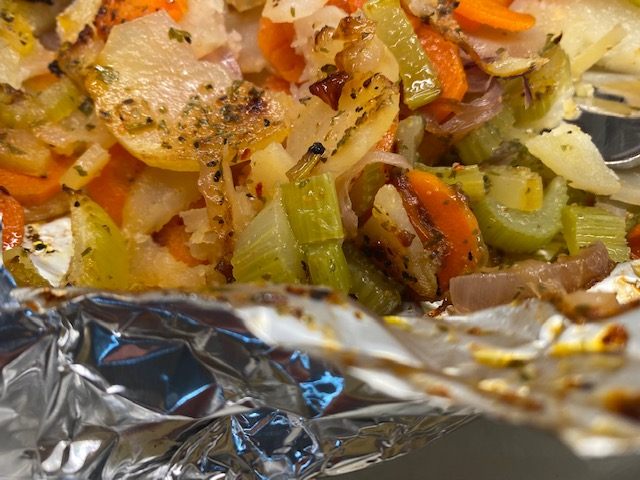 This recipe is for a basic potato and veggie mix you cook on the grill in an aluminum foil pack.
Ingredients
4 medium Russet potatoes, peeled and sliced
4 medium carrots peeled and sliced
6 stalks of celery, sliced
1/2 medium red onion, sliced
4 Tbsp butter, cut in small pieces
Sesoned salt to taste
Seasoned pepper to taste
Garlic powder to taste
Parsley for color
Non-stick cooking spray
Instructions
Cut four 12" pieces from a wide roll of heavy-duty aluminum foil for two foil packs.
Spray the food-facing side of each piece of foil with non-stick cooking spray
Peel and slice potatoes and carrots and divide between two pieces of foil.
Slice the celery and onion and divide between two pieces of foil.
Dot with butter and season to taste.
Put the second piece of foil on top of the food and roll and crimp the edges tightly, forming a rectangular packet no more than one and one-half inches thick.
Place on a grill heated to about 400 degrees—Cook for five minutes.
Use a wide spatula to flip carefully and cook on the other side for five minutes.
Test for "doneness' with a toothpick or cake tester, making the smallest hole possible in the foil.
Flip again and cook for five more minutes to crisp up.
Split the foil open by cutting an X-shape opening and serve right out of the foil packet.
Notes
Add any other vegetables you want! Broccoli, zucchini, mushrooms, corn, peppers, or whatever you like! I have also added crisp bacon bits for extra flavor.
Here's another idea for using this easy method to make a complete vegan meal! Doesn't this look delicious?
These folks took foil pouch cooking a step further and zhooshed things up by adding sausage and shrimp! The possibilities are unlimited!
Have you ever done foil pack meals or side dishes? If you have, please dish us with what you make! We'd love to hear about it! Here are some of our favorite cookout recipes! Pasta salad with coleslaw, Broccoli, cauliflower salad with red grapes, and Sweet corn salad with red wine vinaigrette.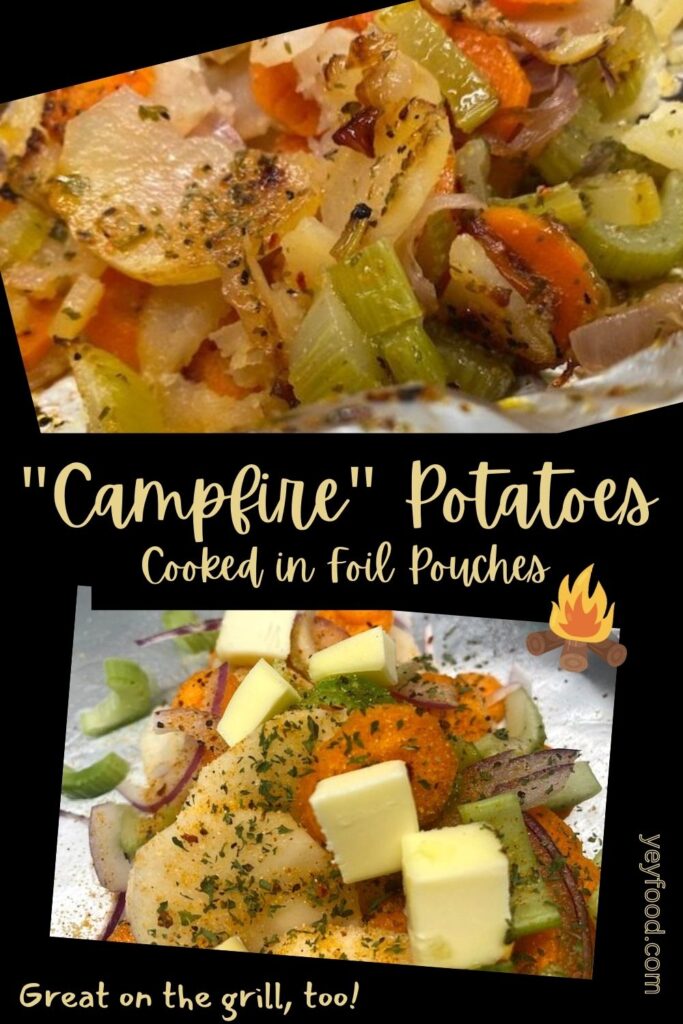 MORE RECIPES FROM US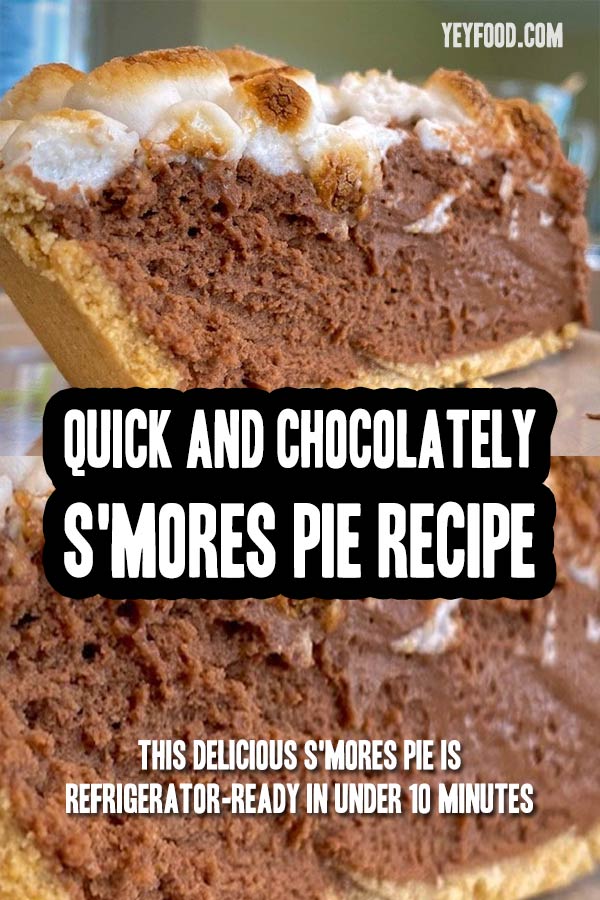 S'mores Bars How To Make Them Super Fast and Super Good
How To Make The White BBQ Sauce That's Fascinated Us Since 1925
German Sauerkraut Casserole With Bacon And Brown Sugar
So, please share this recipe on your social media accounts like Facebook, Instagram, Twitter, and Pinterest. We would be honored and ever so grateful; thank you!