Crockpot Baked Potatoes Save Money Save Time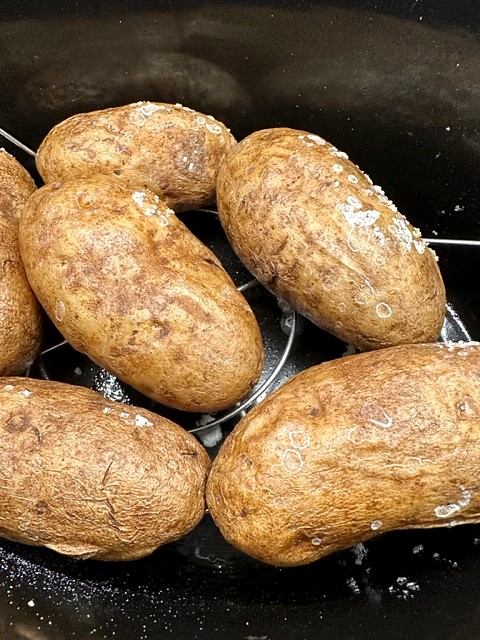 When you make Crockpot baked potatoes, you're saving money in at least two ways. Baking potatoes in a crockpot is a great way to avoid heating up your kitchen during hot weather and a great way to come home to cozy baked potatoes when the weather gets cooler! A slow cooker uses far less energy than an oven, even if you cook in it all day.
You can make a whole crockpot full of baked potatoes in about four hours on high or let them cook for eight hours. Either way, you will get fluffy baked potatoes with crispy skins by following this easy method.
Ordinary Russet potatoes are starchy, which makes them ideal for the fluffiest baked potatoes. They are also inexpensive; a ten-pound bag was under $6.00 today. A baked potato typically weighs six to eight ounces, so that's pretty cheap eating!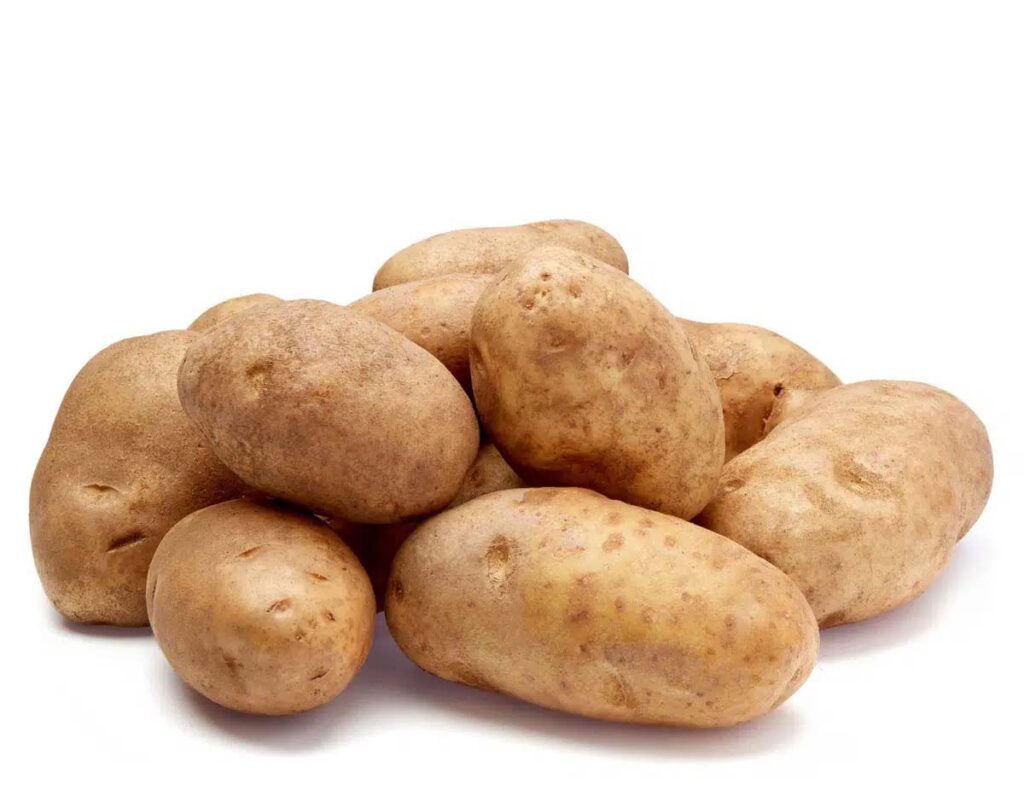 Scrub the potatoes thoroughly with a brush, then pat them as dry as possible to help the olive oil coat the skins and stick. Place a rack in the bottom of the crockpot. You can even crumple some aluminum foil for the potatoes to sit on. The purpose of his step is to keep the potato skins as dry as possible while cooking.
Drizzle olive oil over each potato and rub it in, then sprinkle a little bit of kosher salt all over them. This is what makes the skin crisp and yummy. You do not need to prick them; when the potatoes cook slowly like this, they will not explode.
Put a couple of paper towels on top of the crockpot before you put the lid on. This will wick away more of the moisture so you have baked potatoes, not steamed potatoes. As the potatoes were baking, I added another layer of paper towels. If you zoom in on the picture, you can see the moisture collecting inside the lid.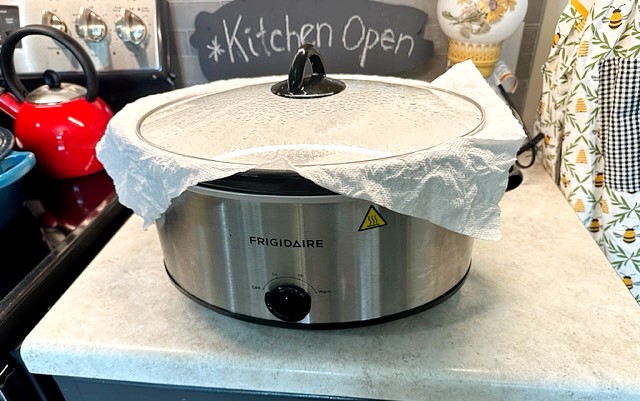 Cook on low heat for six to eight hours or on high heat for three to four hours, depending on the size of the potatoes. The cooking time may vary, so it's a good idea to check them occasionally for doneness.
The crockpot baked potatoes are ready when they are tender and easily pierced with a fork. The low heat in a slow cooker is so forgiving if you need to leave them in the pot a little longer.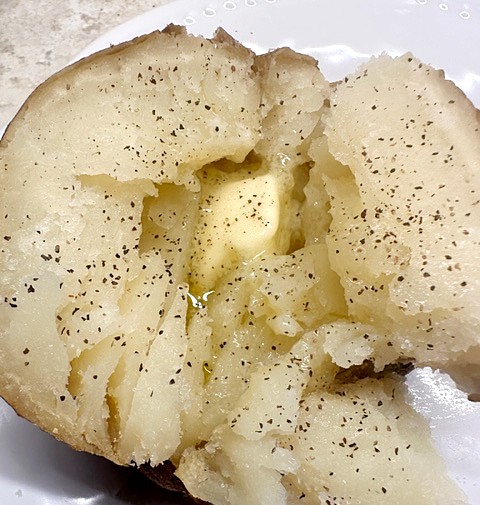 These crockpot baked potatoes are wonderful with butter, salt, and pepper only, but a baked potato bar is always a treat! Let everyone choose their own toppings; shredded cheese, salsa, sour cream, bacon, chives, or taco meat!
I've found it's really handy to have some baked potatoes on hand in the fridge for my husband and me. They keep well and reheat nicely in the microwave!
Once you have a few extra potatoes, here are some other delicious things you can do with them:
1. Peel the baked potatoes and dice them into a skillet with butter, olive oil, or bacon drippings, and make wonderful country fries!
2. Peel and cube the baked potatoes and use them as a base for a potato salad. Add diced onions, celery, pickles, hard-boiled eggs, mayonnaise, mustard, and seasonings to taste.
3. Peel and shred the baked potatoes and form them into patties. Pan-fry the patties until golden brown on both sides. Serve them with ham and eggs as a delicious breakfast side dish.
4. Peel the baked potatoes and mash them with butter, milk, and your preferred seasonings until smooth and creamy. You can serve them as a side dish or use them as a topping for cottage pie or other casserole.
5. Or here's my favorite way to use leftover crockpot baked potatoes! Make Loaded Baked Potato Soup! I've included the recipe for you here!!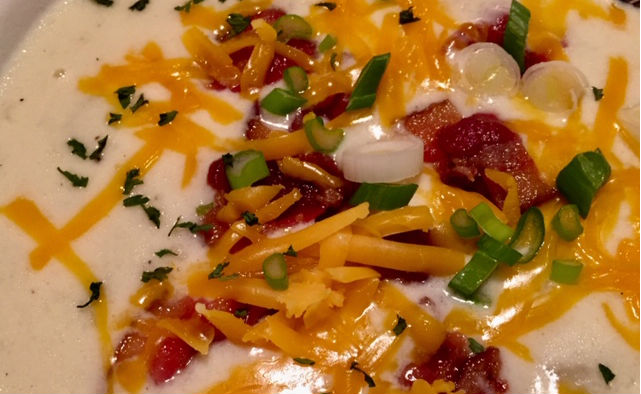 These are just a few ideas to get you started. Feel free to get creative and adapt these recipes to suit your tastes. Enjoy your crockpot-baked potatoes!
We love potatoes, and we have lots of recipes for potatoes, the original comfort food. Here are some of our readers' favorites. Colcannon, Buttery Melt In Your Mouth Potatoes, Easy Hasselback Potatoes, and Skillet Scalloped Potatoes With Ham.
Printable recipes:
Yield: 8 potatoes
Crockpot Baked Potatoes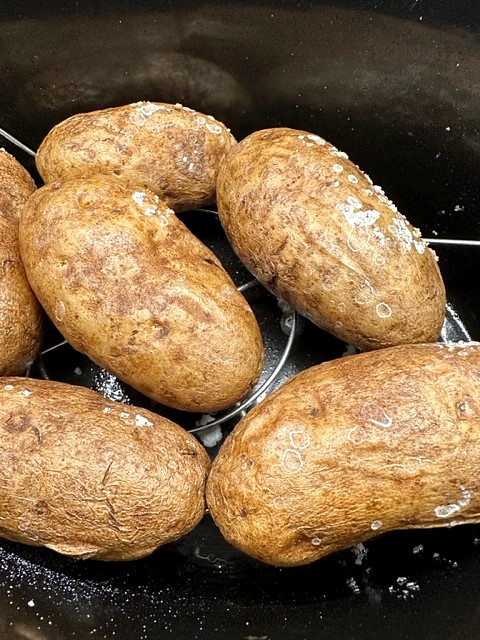 An easy and flexible way to make baked potatoes ahead while keeping your kitchen cool. The potatoes will be fluffy, and the skin will be crispy!
Ingredients
8 Russet Poatoes, scrubbed well and dried.
Olive Oil
Kosher Salt
Instructions
Put a rack or crumpled aluminum foil in the bottom of your Crockpot.
Rub olive oil on each potato and sprinkle with kosher salt.
Place potatoes in the Crockpot.
Put a layer of paper towels on top of the Crockpot before you put on the lid to absorb moisture.
Nake on low for 6-8 hours or high for 3-4 hours, depending on the size of the potatoes.
Potatoes are ready when you can pierce them easily with a fork.
Serve hot or refrigerate and reheat as needed.
Notes
You can bake as many potatoes as will fit in the Crockpot or as few as you need.
Yield: 6 servings
Loaded Baked Potato Soup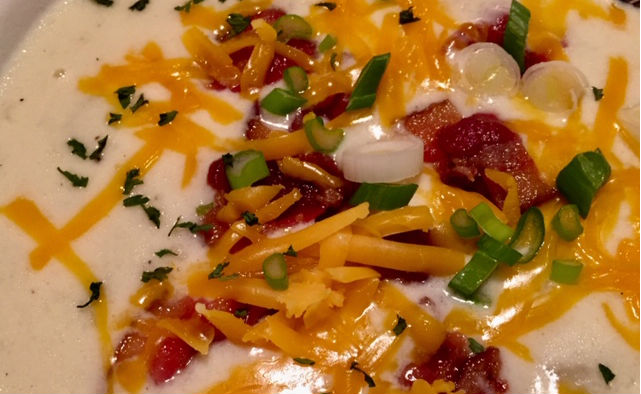 Hearty, creamy, chunky, rich, and savory soup. The flavor duplicates all the goodness of a loaded baked potato but in a bowl!
Ingredients
4 medium Baked Potatoes, peeled and cubed. (Planned over) Reserve some skins.
2 cups water
1/4 cup butter
2 Tbsp paste-type chicken base I prefer Better Than Bouillon
2 Tbsp corn starch
2 1/2 cups milk
1 cup dairy sour cream
1 1/2 cups cheddar cheese, grated
6 strips bacon, crisply cooked and crumbled
6 Tbsp green onion, thinly sliced
1 Tbsp parsley for garnish
Instructions
Put the cubed potatoes in a stockpot with 2 cups of water and the chicken base.
Heat mixture through, and mash potatoes slightly, but leave some chunks.
Add 2 cups of the milk, butter, and sour cream.
Heat to simmer, but don't boil.
Dissolve the cornstarch thoroughly in the remaining 1/2 cup of milk, and add it to the soup mixture.
Stir and simmer until the soup thickens to the desired consistency.
Ladle the soup into bowls and top with bacon, cheese, and sliced green onions.
Add parsley for garnish if you like.
Eat, pat your belly, and smile.
If you enjoyed this recipe, please share it on your social media! I would love for more people to try this delicious and easy-to-make recipe. If you have any questions or feedback, please feel free to leave a comment below. I would love to hear from you! Shhh… Join our secret foodie group on Facebook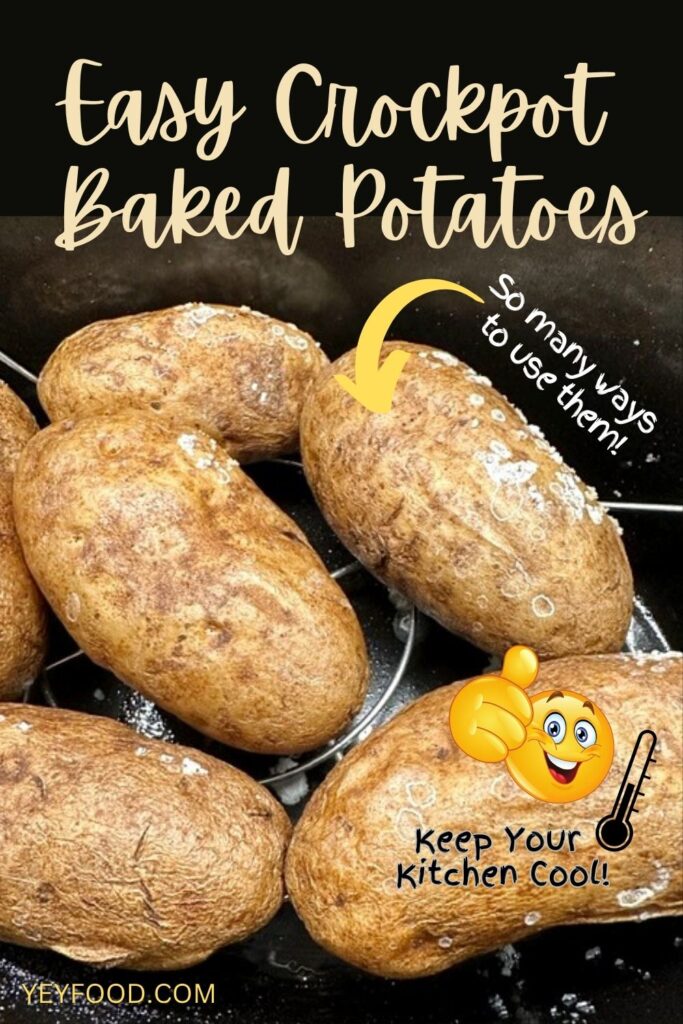 MORE OF OUR TASTY FAMILY-FRIENDLY RECIPES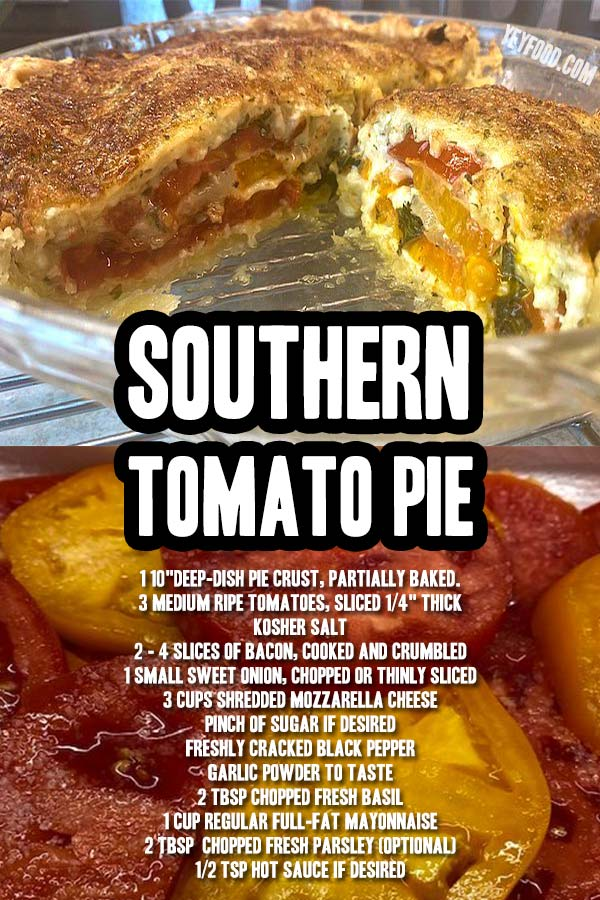 If you like these recipes, you are our people! You can check some related articles below or search via categories on the right. But be warned; you will be on here for hours. Enjoy!