You Can't Go Wrong With This Warm Gooey Sandwich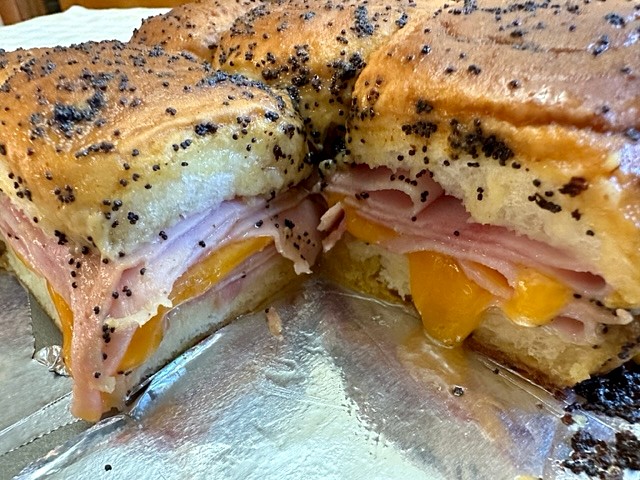 As we head into summer, our calendars explode with graduation parties and end-of-school picnics. These tasty baked ham and cheese sliders will be featured on the buffet at our youngest granddaughter's high school graduation party next weekend!
Everything about these little sandwiches is amazing! They are easy to make and can be made partially made ahead to take some of the pressure off the kitchen on the day of the party. Sweet Hawaiin rolls are split and filled with thinly sliced deli ham and cheese.
Then, melted butter is infused with Worcestershire sauce, mustard, and onion powder, brushed lavishly on the buns. Finally, they're topped with poppy seeds before baking them until everything is wonderfully gooey and melty.
We were introduced to these glorious little baked ham and cheese sliders at our grandson's wedding reception earlier this year, and we decided on the spot we'd serve them at the first opportunity! Our thanks to the bride's aunt for sharing the recipe!
Who Came Up With This Brilliant Idea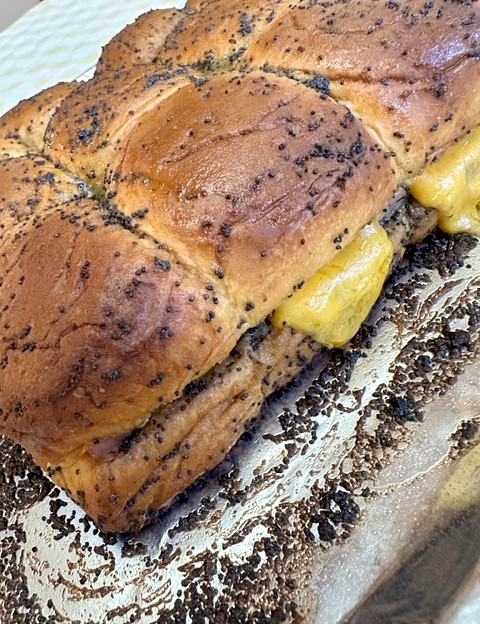 I couldn't track down the clever originator of sliders made on Sweet Hawaiian rolls. We've been making sliders for a long time. Who doesn't love a small juicy cheeseburger served on miniature buns? They are awesome!
Hawaiian rolls as buns for sliders may have originated in Hawaii or a Hawaiian-themed restaurant. Sweet Hawaiian rolls are a popular type of bread that has now made it all the way to Nebraska! They have that "just right" taste and texture that makes them a delicious choice for burgers and other small sandwiches.
The use of Sweet Hawaiian rolls as buns for sliders has become more and more popular, with many restaurants and home cooks using them in their recipes. These wonderful little buns have become a beloved food item everywhere!
Here Is How You Make Them
Unwrap a package of Sweet Hawaiin buns and use a long serrated knife to split them horizontally, but keep the individual rolls connected. Cover a rimmed baking sheet with Reynolds heavy aluminum foil and turn your oven to 350 degrees. Put the bottom layer of the buns on the baking sheet.
Start by putting a layer of thinly sliced deli ham on the rolls, folding them as needed to stay inside the rectangle.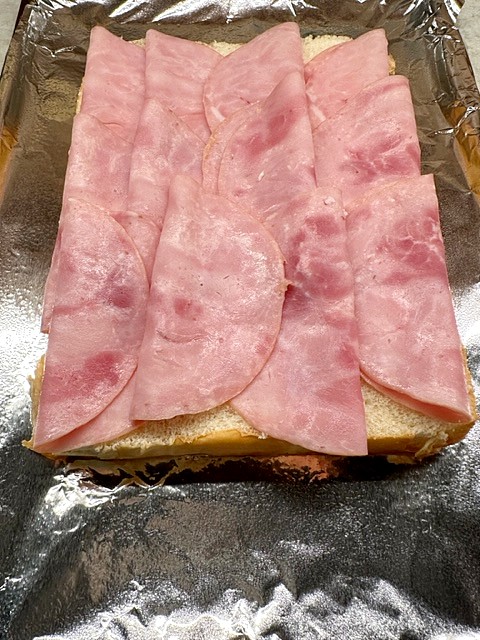 Next, add a layer of sliced cheese, overlapping as needed. I used extra sharp cheddar and honey ham but use what you like best! Then add a second layer of ham.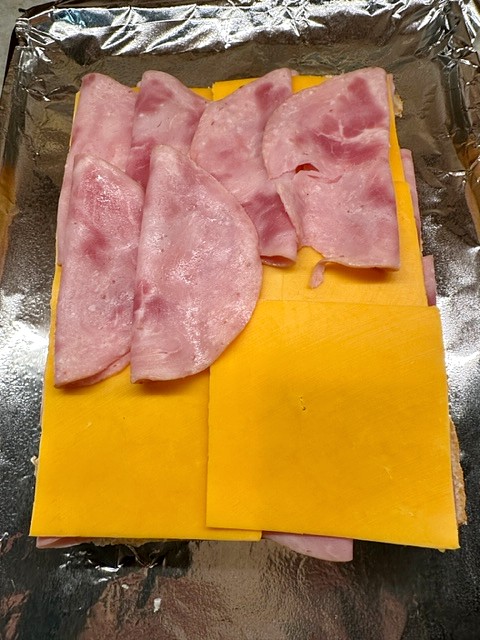 Now put the tops back on and mix up the secret sauce that makes them so amazing! Start with melted butter, then add Worcestershire sauce, onion powder, and poppy seeds.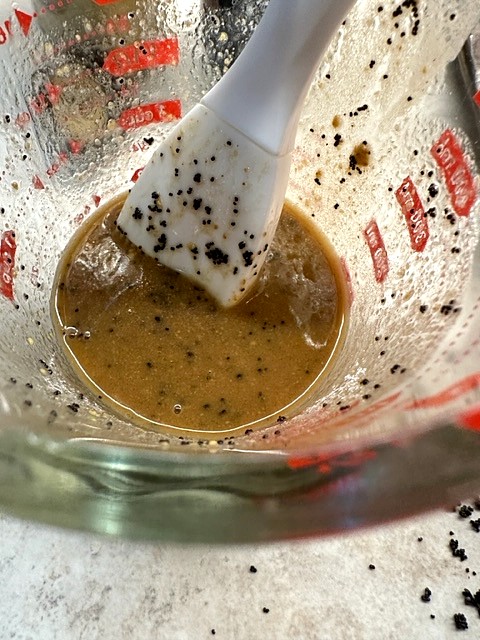 Brush that wonderful mixture lavishly over the buns. Brush it on all surfaces and in all the nooks and crannies. Then if some of the butter spills onto the baking sheet, use the brush to coax it onto the buns.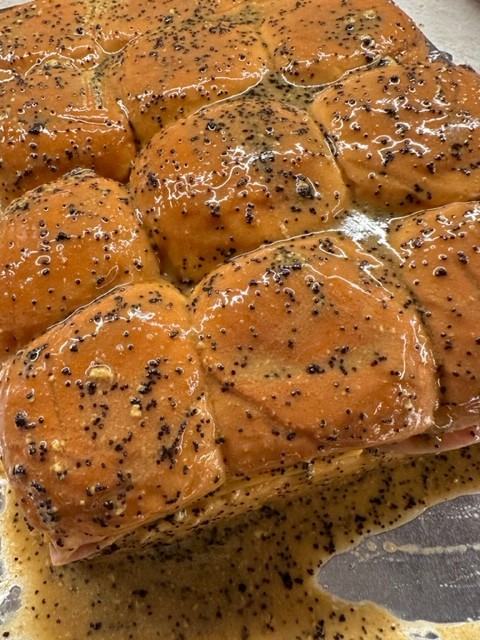 Then STOP and give that magic time to work for five minutes. Now cover the buns with foil and bake them for about eighteen minutes. The smell will make you hungry!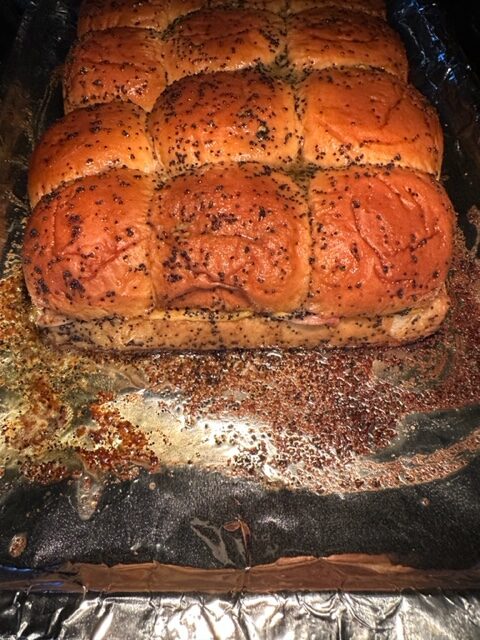 Now, uncover those yummy baked ham and cheese sliders and bake them for another six minutes or so to let them get all beautifully toasty golden brown.
Use your serrated knife to divide the buns into individual sandwiches and stand back while they swarm the platter! You can do so many fun things with this recipe!
Instead of baked ham and cheese sliders, you can make turkey and Swiss baked sliders! Instead of poppy seeds, you can use Everything Bagel on top! Let your imagination run wild, and think up your own wonderful combinations!
Yield: 12
Baked Ham And Cheese Sliders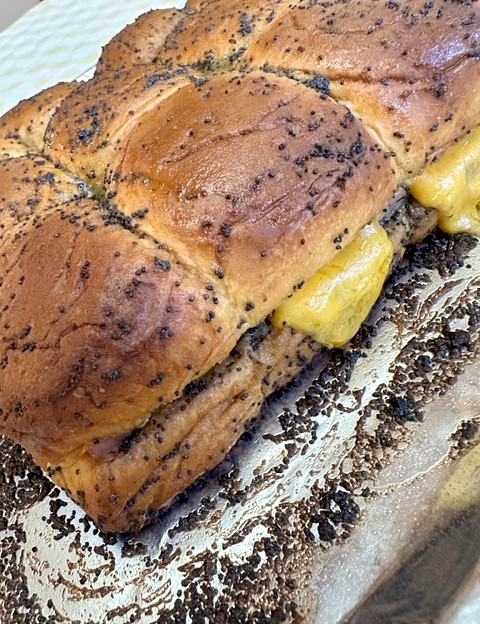 Ham and cheddar cheese are tucked inside a sweet mini sandwich bun, then brushed with a savory butter topping and baked. Great for tailgates, parties, or a light dinner, everyone in the family will devour it!
Ingredients
One package of one dozen sweet mini sandwich rolls like Kings Hawaiin.
24 thin slices of deli-style honey ham, smoked ham, or black forest ham.
12 slices of sharp or extra sharp cheddar cheese
5 tbsp salted butter melted
1 tbsp mustard of your choice. Dijon, Spicy Brown, Coarse ground, or good old yellow mustard.
2 ½ tsp poppy seeds, or use you can use Everything Bagel
2 Tbsp Worcestershire sauce
¼ tsp onion powder
Instructions
Cover a rimmed baking sheet with foil.
Preheat the oven to 350 degrees.
Use a long serrated knife to split the rolls horizontally but leave the rolls attached.
Set the top part of the rolls aside.
Layer half the ham on the rolls, folding the slices as needed to fit.
Layer the cheese slices on top of the ham.
Lay the remaining ham on top of the cheese layer.
Put the tops back onto the rolls.
Combine the melted butter, onion powder, Worcestershire sauce, and mustard in a small bowl and blend thoroughly.
Brush all of the butter mixture on the rolls, down the sides, and in all the nooks and crannies. If some of it spills over onto the baking pan, use the brush to pick it up and apply as much as you can to the rolls.
STOP. Let the butter soak into the rolls for five minutes before you put them in the oven.
Cover the rolls with another sheet of foil and bake at 350 degrees for about eighteen minutes.
Uncover and bake for another six minutes to allow the tops to brown.
Use a serrated knife to cut the sandwiches apart.
Serve warm or at room temperature.
Notes
Vary the meat and cheese as you wish. You can use turkey, chicken, or roast beef deli meat. Leftover turkey or ham would also work wonderfully well.
We love it when summer rolls around, and we can enjoy the outdoors and parties! Here are some great ideas to serve with your baked ham and cheese sliders. Best Pasta Salad With Coleslaw, Sweet Corn Salad, and Italian Pasta Salad. If you're hungry for more, type salads or side dishes in the search bar!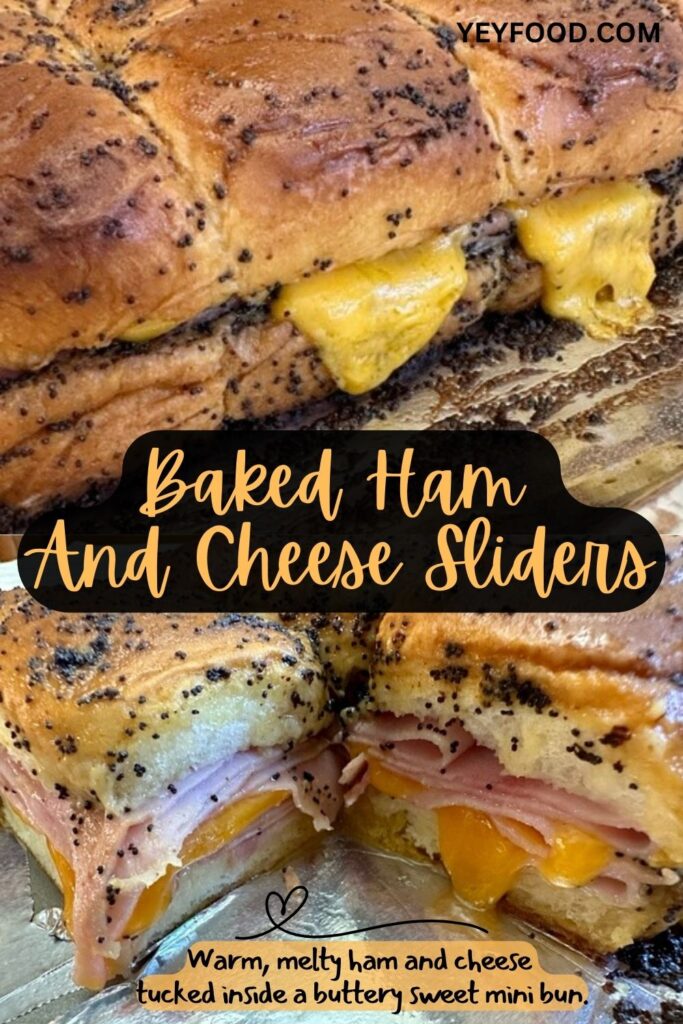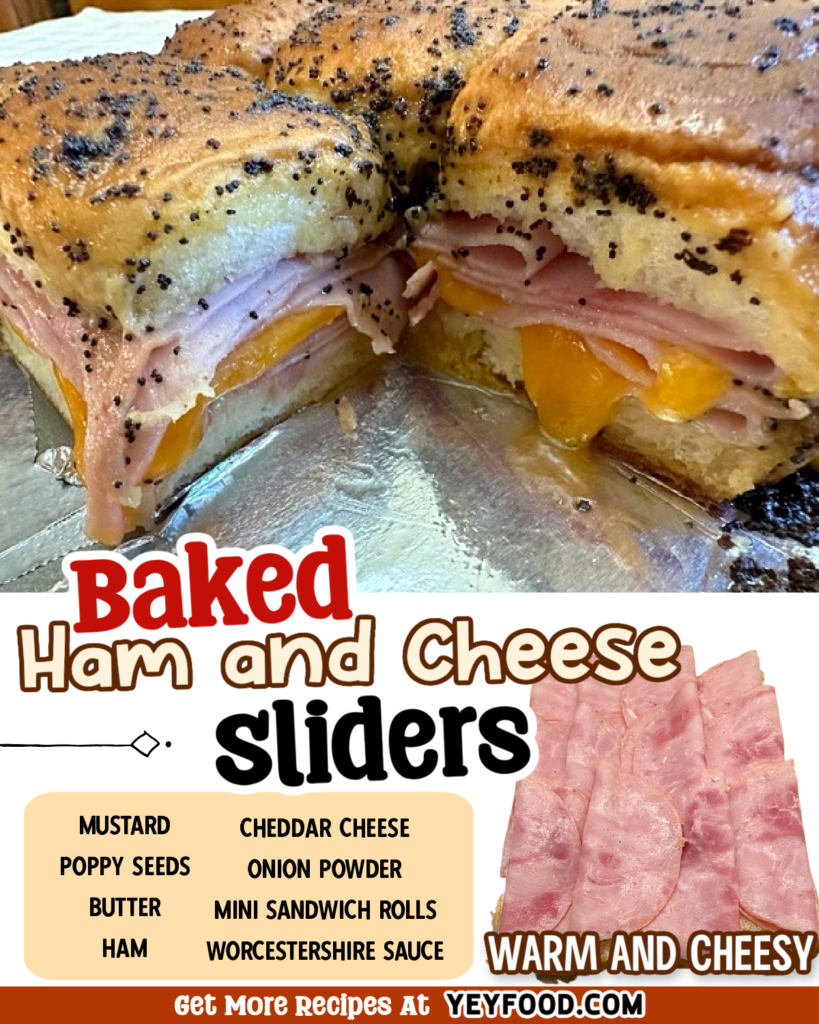 MORE OF OUR TASTY FAMILY-FRIENDLY RECIPES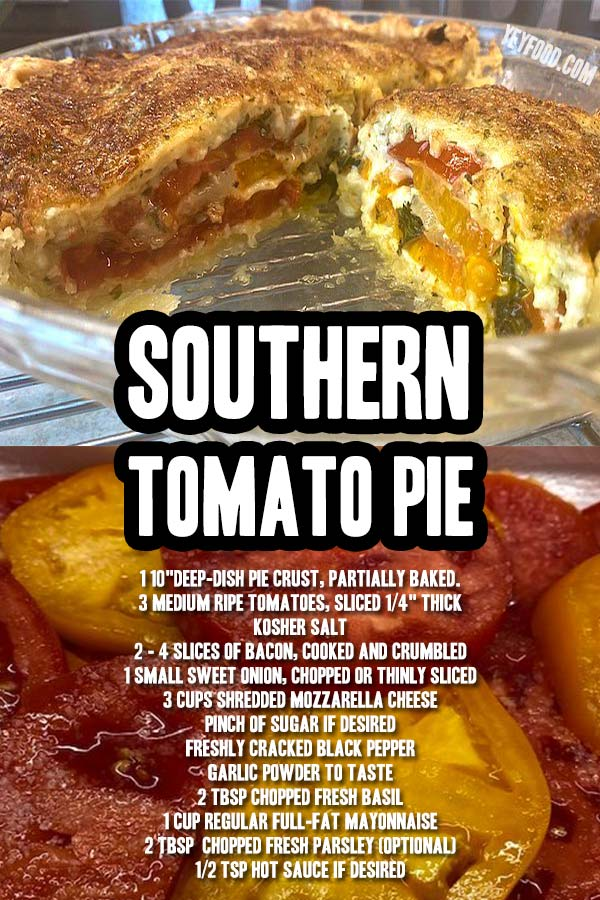 4 Reasons You Should Freeze Some Sweet Corn This Summer
How To Make The White BBQ Sauce That's Fascinated Us Since 1925
German Sauerkraut Casserole With Bacon And Brown Sugar
If you like these recipes, you are our people! You can check some related articles below or search via categories on the right. But, be warned; you will be on here for hours. Enjoy!