Crispy Tuna Patties And Home Fries Recipes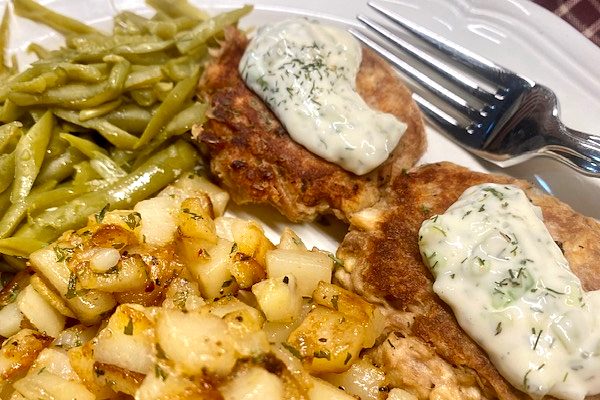 Crispy tuna patties are inexpensive, quick to make, and extremely tasty, especially with a generous dollop of homemade tartar sauce! Nothing beats a heaping helping of real, honest-to-goodness home fries made with fresh-cut Russet potatoes on the side! With this yummy combo on the menu, you'll find yourself looking forward to Friday night supper!
Number One Let's Begin With The Right Kind Of Potatoes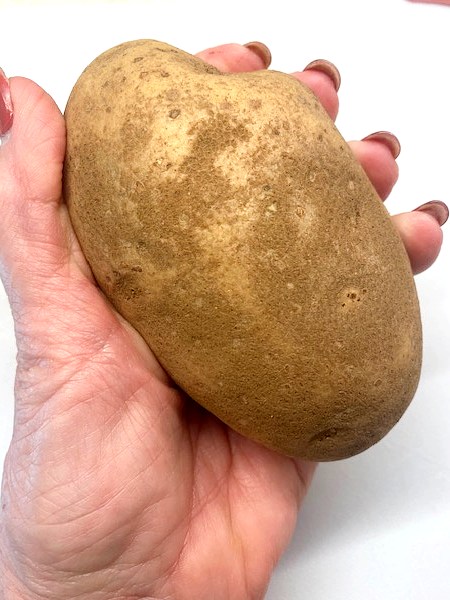 The potatoes will take a little longer to cook than the crispy tuna patties, so let's start here. Begin by peeling and cutting Russet potatoes into small cubes. It's easy to do.
A fist-sized potato will yield about one cup of diced potatoes. I dice three potatoes for two people because they shrink as they cook. Adjust this for the number and appetites of the people you are serving.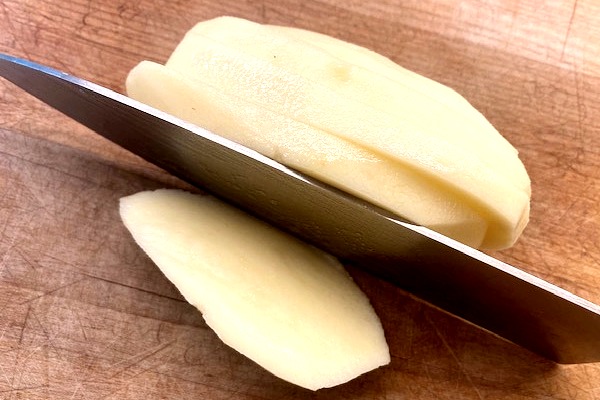 Peel and dry the potato, then lay it on its side and slice it lengthwise into about one-half-inch slices.
Next, take one-half of the potato and lay it on a cutting board with the flat side down. Slice it lengthwise into approximately one-half-inch straws that resemble a fat french fry.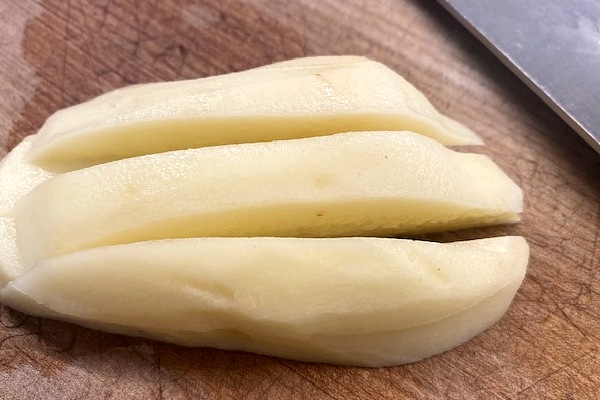 Finally, cut the potato crosswise into one-half-inch dice to look like this.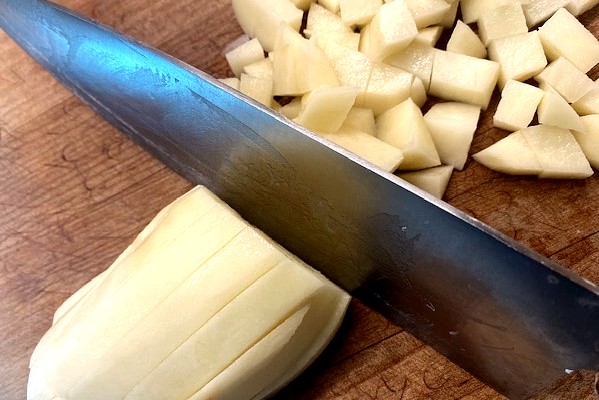 Russet potatoes are ideal for fried potatoes or french fries because they have a high starch content and low moisture. Potatoes of this type are sometimes called floury potatoes. Here's a handy guide to help you choose the right potato for your dish.
Starchy potatoes make the best home fries because they brown evenly in hot fat, resulting in the gorgeous golden-brown surface that makes them look incredibly tasty. The low moisture content of Russets means it doesn't take long to make them crispy. The small amount of water inside the potato cubes will evaporate quickly, producing a crunchy bite that is yummy, buttery, and fluffy inside.
Finely chopped onion adds a great bit of flavor, so while you have the cutting board handy, chop about two tablespoons of onion and add it to the skillet with the potatoes. How much onion is up to you! Leave it out or add more, depending on your preference.
I like to use a non-stick skillet with a tight-fitting lid when making home fries. Turn the heat to medium-high, pour a puddle of olive oil and a generous pat of butter into the skillet, then add the potatoes and onion. Start frying, stirring occasionally. Put the lid on the skillet for a few minutes to help the potatoes cook faster and become more tender.
Then uncover the potatoes and continue to cook until you achieve the lovely shade of golden brown that makes your eyes happy. Season them to taste when they start to brown. We like garlic powder, seasoned salt, seasoned pepper, and parsley. You may want to add some chili powder or cumin if you serve them as a side with a Mexican flair.
Some folks like the edges charred ever so slightly; we like ours best when they are a deep golden brown, crisp on the outside, and fluffy inside. Home fries are perfect for breakfast or brunch, too! They pair beautifully with eggs and bacon, ham, or sausage!
Yield: 2 servings
Russet Potatoes Home Fries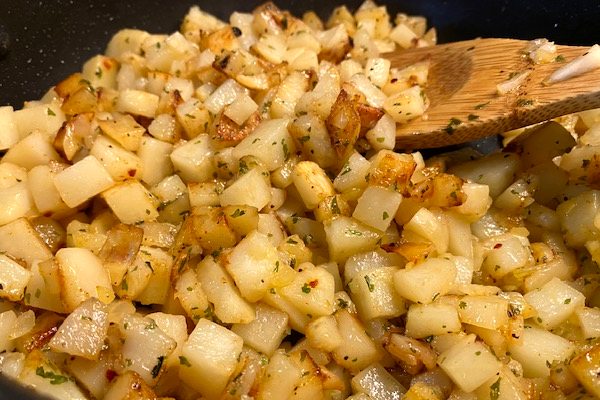 Home-style fried potatoes made in a skillet using fresh Russet potatoes.
Ingredients
3 fist-size Russet potatoes, peeled and diced. About 3 cups of diced potatoes.
2 Tbsp finely diced onion, or to taste
2 Tbsp olive oil
1 Tbsp butter
Seasonings as desired, salt and pepper, garlic powder, parsley, cumin, or chili powder
Instructions
Peel and dice potatoes.
Chop onion.
Put butter and olive oil in a skillet. Set burner to medium-high.
Fry potatoes until just beginning to brown.
Cover the skillet and continue to cook until potatoes can be easily pierced with a knife, shaking the skillet occasionally.
Uncover the skillet and continue to fry the potatoes, stirring often, until you reach the desired brown finish.
Season the potatoes to taste.
Serve hot.

How To Make Four Deliciously Crispy Tuna Patties
Drain a six-ounce can of good-quality water-packed tuna and put it in a bowl. Crush a half-sleeve of saltine crackers into coarse crumbs and add it to the tuna. Next, stir in about one-half cup of real mayonnaise and one egg. Add more mayonnaise if the mixture seems a bit dry.
Form the mixture into four patties using your hands. Melt two tablespoons of butter in a skillet on medium-high and put the patties in the skillet. Cook for about 5 minutes until the patty begins to brown; press with a spatula to flatten it slightly, and flip to cook the other side.
Yield: 2 servings
Crispy Tuna Patties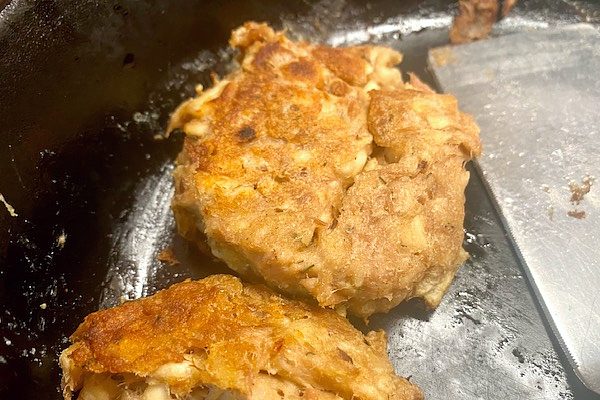 Fast, easy, crispy tuna patties that can be served as an entree or made into a sandwich on a bun.
Ingredients
One 6-ounce can of good quality water-packed tuna, well drained
1/2 sleeve of saltine crackers, coarsely crushed
1 egg
1/2 cup real mayonnaise
2 Tbsp butter for frying
Instructions
Combine tuna, crushed crackers, mayonnaise, and egg.
Add a little more mayonnaise if the mixture seems dry.
Form into four patties.
Melt butter in a skillet set on medium heat.
Fry the patties for about 5 minutes until they begin to brown.
Flatten slightly with a spatula and flip over.
Fry the other side until lightly browned.
Serve as an entree or, if desired, on a toasted bun with lettuce and tomato.
I'm a veggie fanatic. We always have a vegetable with every meal, and when we eat this combination, we like peas or green beans for more color and nutrition! Pick your favorite!
Oh, did you think I forgot about the homemade tartar sauce? Nope, I did not. Here is that recipe for you! It's much better than the store-bought stuff and costs pennies! You can make this the day before and refrigerate the leftovers for a week or two. It's perfect on these yummy crispy tuna patties!
Yield: 6 servings
Homemade Tartar Sauce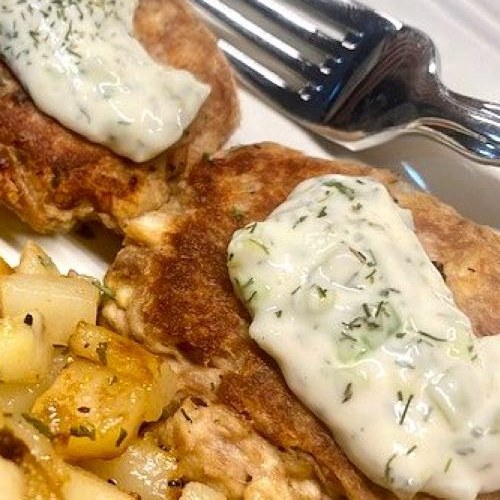 A recipe for fresh, homemade tartar sauce you can stir up in a jiffy.
Ingredients
1 cup real mayonnaise
1/2 cup finely chopped dill pickle
1 Tbsp fresh dill or the equivalent of packaged dill paste
2 Tbsp finely grated onion with juice
1 tsp lemon juice
1 tsp sugar, or to taste
Fresh ground pepper to taste
Instructions
Combine all the ingredients thoroughly and refrigerate.
Did you grow up with tuna patties or salmon patties? For many of us, it was a favorite meal! I think that may have been because we loved tartar sauce so much! If you like tuna, here's a classic recipe for tuna casserole we think you'll enjoy! If you like potatoes, you love Hassleback Potatoes, Buttery Melt In Your Mouth Potatoes, and Colcannon!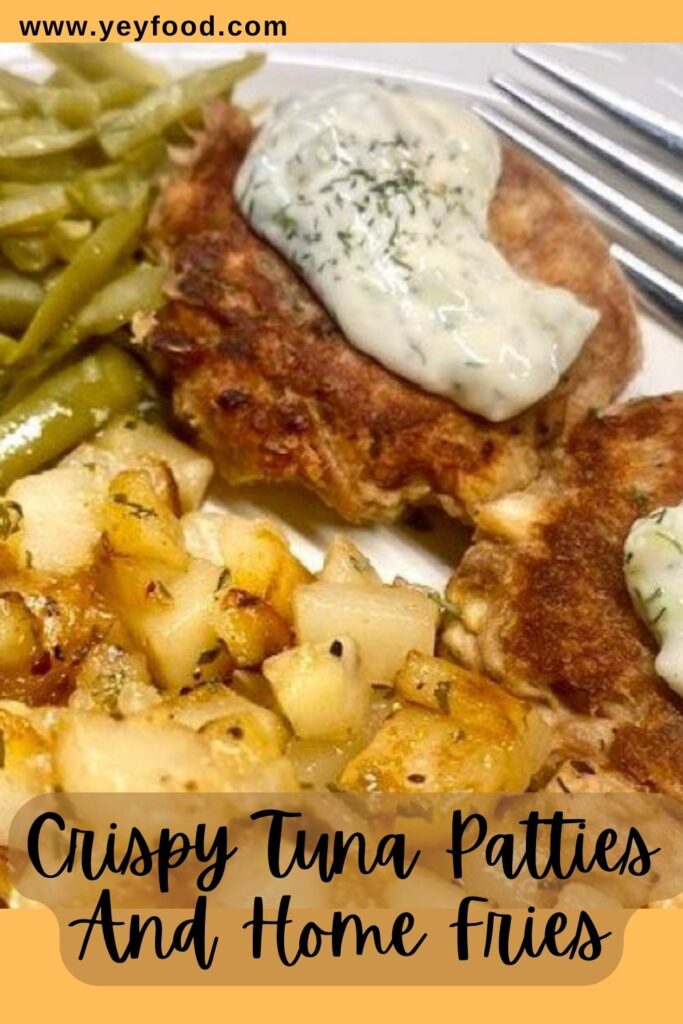 MORE OF OUR QUICK AND EASY FAMILY-STYLE RECIPES: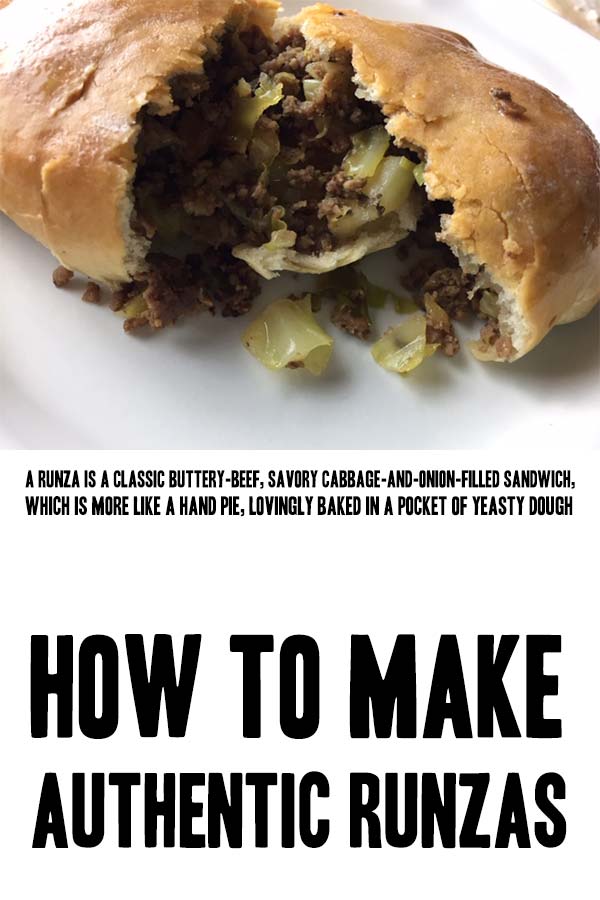 The Ultimate Bread and Butter Pickle Recipe
The Number 1 Practically Perfect Poppy Seed Bread
If you like these recipes, you are our people! You can check some related articles below or search via categories on the right. But, be warned; you will be on here for hours. Enjoy!