2 Ingredient Homemade Magic Shell Recipe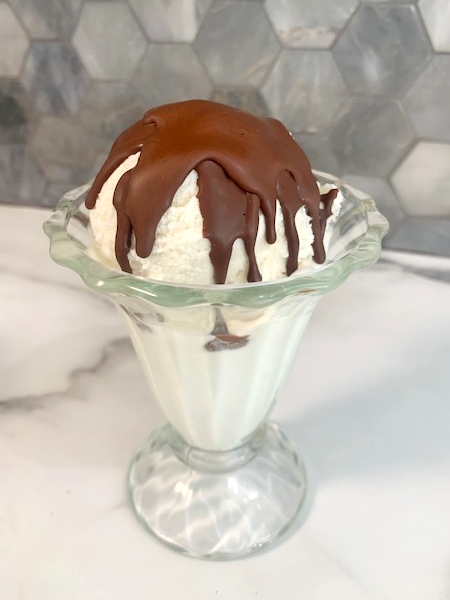 Homemade magic shell ice cream topping is so much fun to eat and tastes absolutely delicious! We all love that satisfying "crack" when our spoon breaks through the yummy chocolatey shell! The most amazing thing about it is it only takes two ingredients and a few minutes to make it at home!
Summer and ice cream go hand in hand. There's no better way to enjoy a summer day than to come in from the heat and cool off with an icy dish of ice cream. It's even better when you can add toppings!
Our daughter set up a sundae bar at their cabin at the lake, and I pulled out all the stops and made four homemade toppings for them to try! The easiest one to make turned out to be the most popular, good old chocolate magic shell!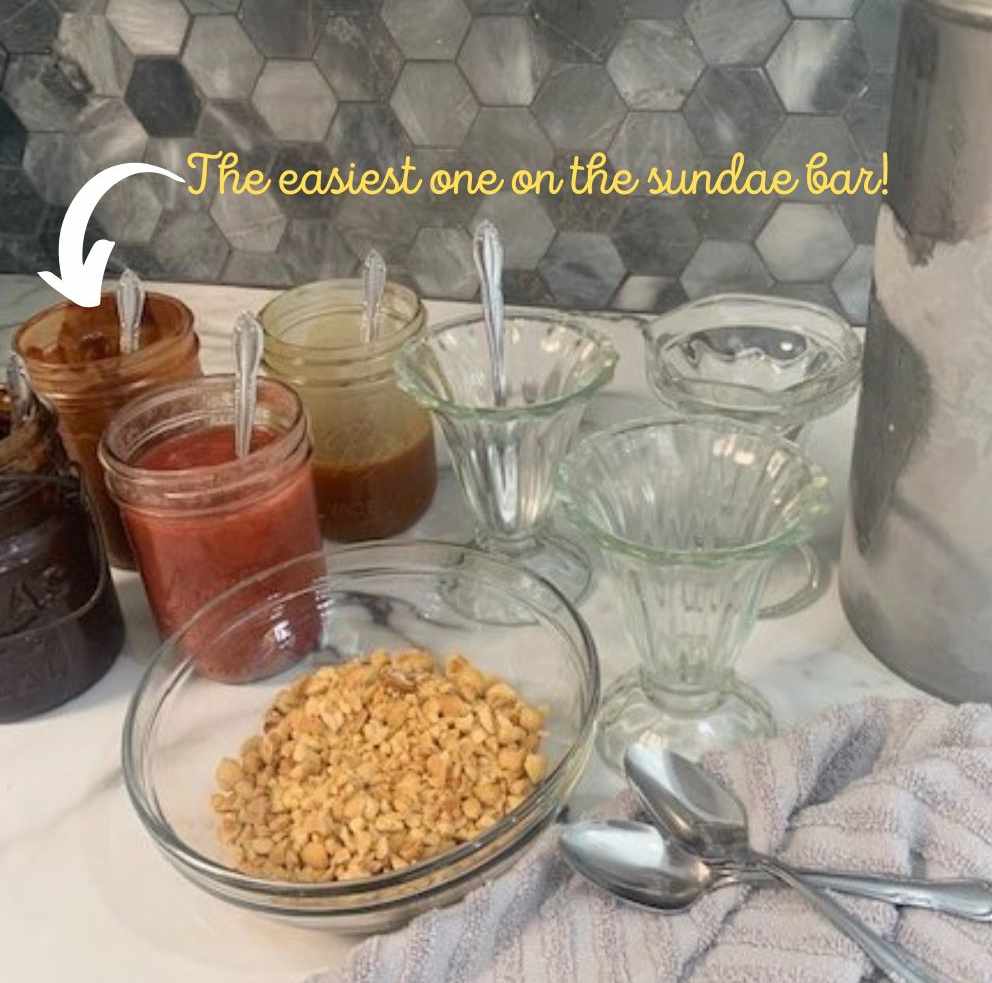 Magic Shell was invented in Australia and sold under the name Ice Magic. It comes in several flavors. In the UK, it's called Bird's Ice Magic and comes in several flavor variations.
Smuckers began selling Magic Shell in the US sometime in the 1980s. It was an exciting novelty for our daughters, who were just little girls when we discovered it on the grocery store shelves.
Make Better Than Store-Bought Magic Shell With Just Two Ingredients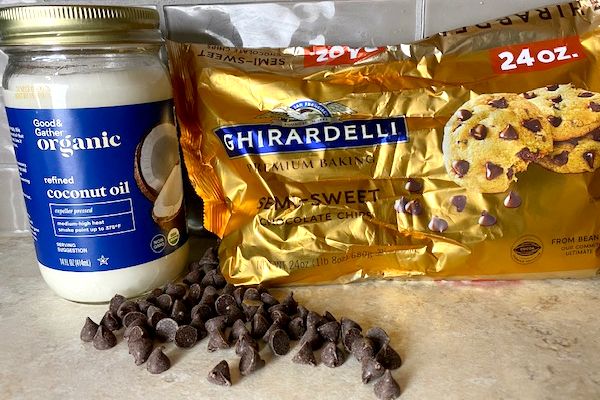 The "magic" in magic shell is coconut oil. If you have ever had a jar of coconut oil in your cupboard during the summer, you have probably noticed it melts, at least partially. Coconut oil melts at 74 degrees, and at 70 degrees, it solidifies.
Coconut oil freezes at 25 degrees and changes to a hard lump like cold butter. By blending melted chocolate with coconut oil, we create a product that pours like a liquid when the air temperature is 74 degrees or above. When this chocolatey liquid hits frozen ice cream, it quickly forms a hard shell.
Coconut oil imparts a lovely smooth texture and great flavor to the topping. You can use chopped chocolate bars or chocolate chips but avoid using candy melts for dipping. I splurged on Ghirardelli chips because it is superb premium chocolate that makes this homemade magic shell an extra special treat!
As the topping hardens, it changes from a glossy liquid to a crisp coating with a matte surface.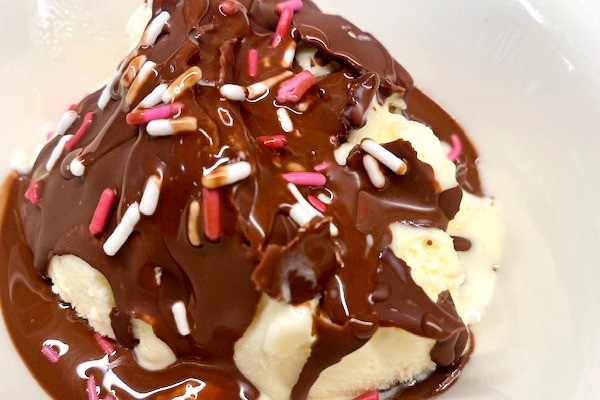 Here's How Easy It Is To Make Homemade Magic Shell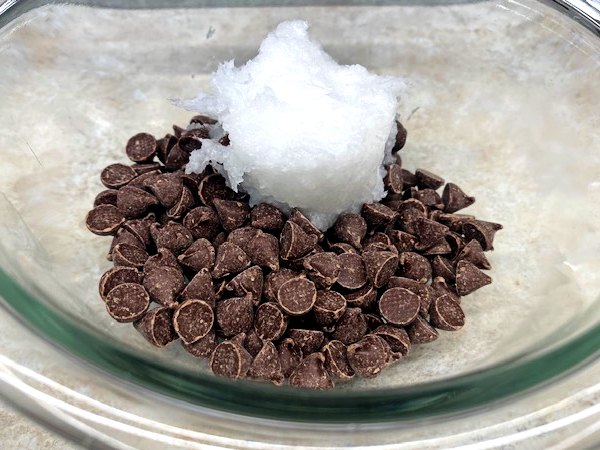 Combine one cup of a chopped chocolate bar or good-quality chocolate chips and about 1/2 cup of coconut oil. Microwave in 30-second bursts, stirring after each 30-second increment until the chocolate melts and combines all smooth-like with the coconut oil.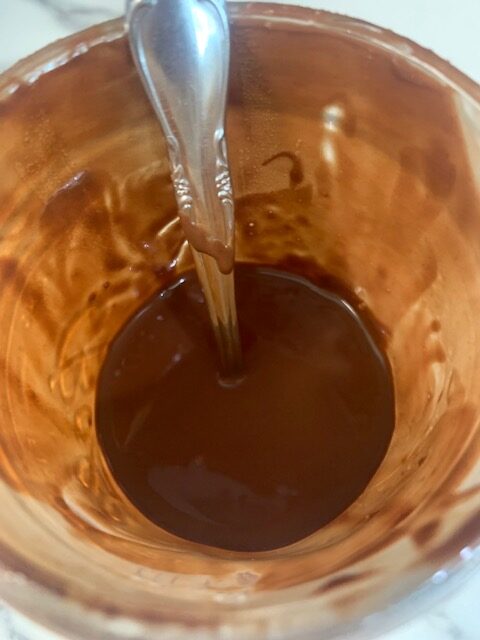 That's it! Put it in an airtight container, let it cool a bit before you pour it on your ice cream, then dive in, crack that shell and devour it! You are done! I keep ours in a mason jar on the shelf because chocolate and coconut oil are shelf-stable. If you put it in the fridge, just let it come to room temperature. You can help it along with a little microwave time.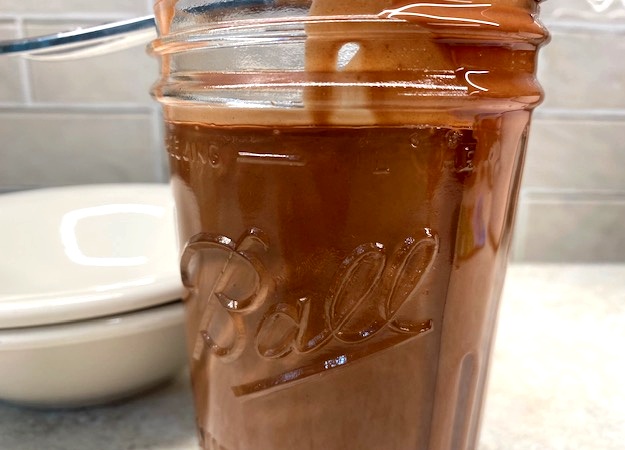 Yield: 8 servings
Homemade Magic Shell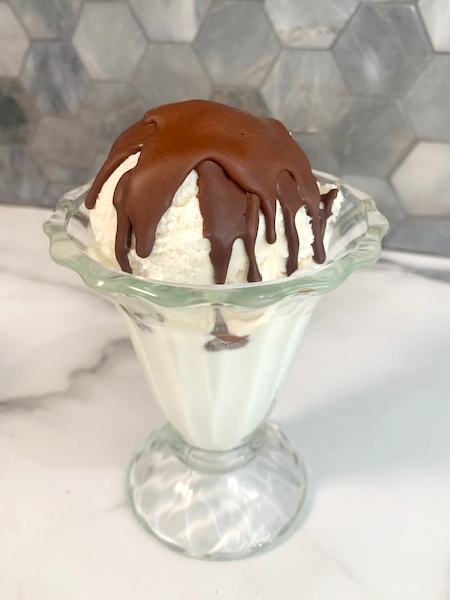 Magic shell is easy to make at home with two simple ingredients.
Ingredients
1 cup of chopped chcolate bar or good quality chocolate chips
1/2 cup of refined coconut oil
Instructions
Combine chocolate and coconut oil in a microwave-safe bowl.
Microwave in 30-second increments, stirring between each.
Continue until chocolate is melted and fully blended with coconut oil.
Cool before using.
Store in a tightly sealed container.
Don't stop there, though. You have many more shell options if you want a little adventure! You can make any flavor of baking chips into magic shell. Butterscotch, cherry, cinnamon, or lemon baking chips would make tasty toppings. Nutella and peanut butter work, too. How exciting!
You can even add some rum or Kahlua to the chocolate. 😊 White chocolate blended with sprinkles and coconut oil becomes "funfetti" or unicorn shell. Go crazy! Don't be afraid to experiment; summertime is ice cream time!
You can make your own ice cream "drumsticks," too! Scoop ice cream into sugar cones and give them a dip in the magic shell, and add chopped nuts or sprinkles. Cut holes in an egg carton to stand the cones until they harden, then wrap quickly and freeze.
There's just no limit to the fun!
Do you eat more ice cream in the summer? Do you put toppings on your ice cream? What is your favorite? What are some of your other favorite summer desserts? Here are a couple of our favorites; Layered lemon dessert, and Four-layer chocolate dessert.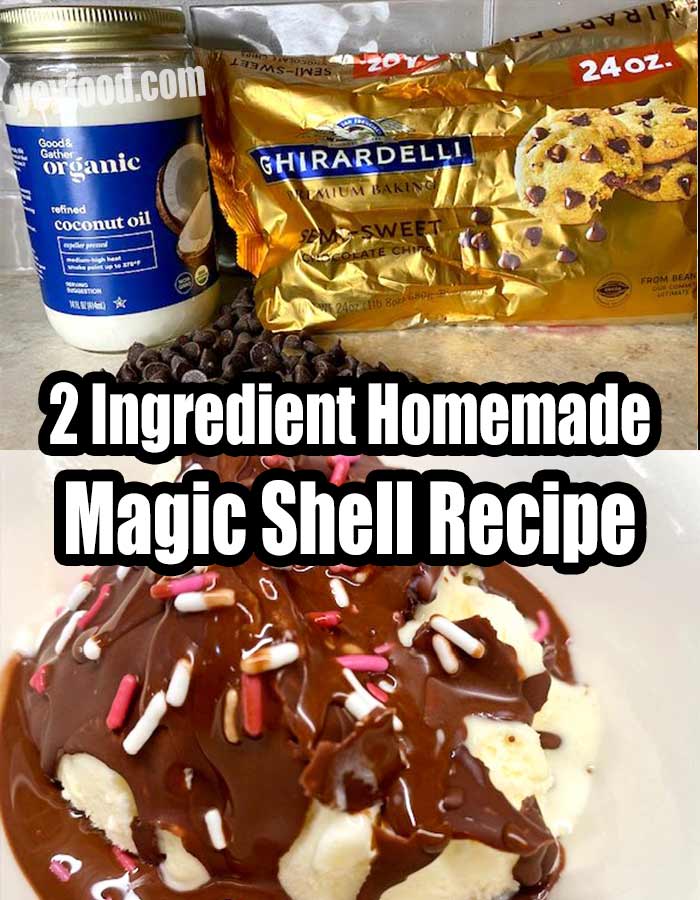 MORE OF OUR TASTY FAMILY-STYLE RECIPES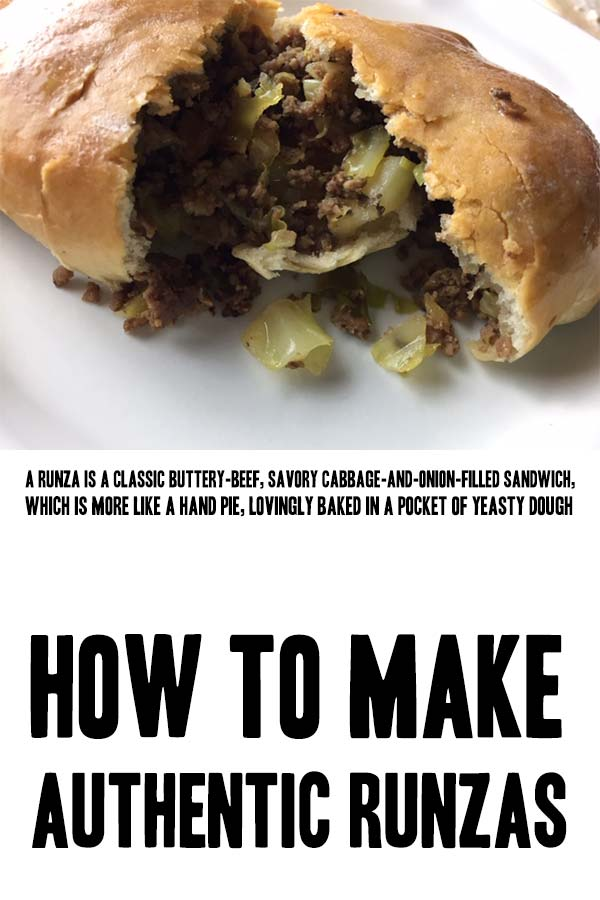 The Ultimate Bread and Butter Pickle Recipe
The Number 1 Practically Perfect Poppy Seed Bread
Oven-Baked Steak With Brown Gravy
If you like these recipes, you are our people! You can check some related articles below or search via categories on the right. But, be warned; you will be on here for hours. Enjoy!