A Perfect Little Sweet And Salty Treat You Can't Stop Eating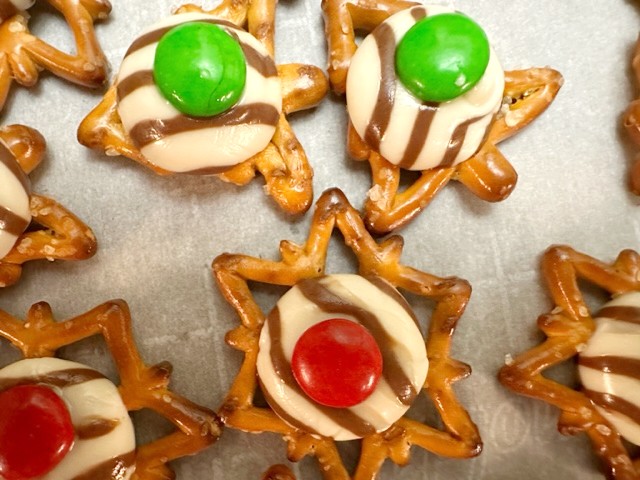 These pretzel hugs with M&M candies might be America's most popular Christmas treat at the moment. It seems every mama in the country is making them this week.
Everyone loves pretzel hugs and can't get enough! That comes as no surprise because once you pop one in your mouth, it is nearly impossible to stop. They are the ultimate sweet/salty treat we crave, and bite-size to boot! Who's counting?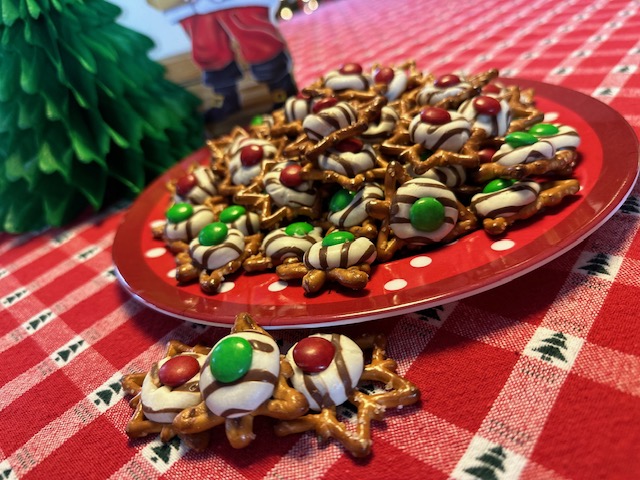 However, my observation is based solely on the complete absence of the usual pretzel squares on grocery shelves when I began my search. It was time to get creative! These holiday pretzels in three festive shapes worked beautifully, and I think I love them even more than square ones. There's no stopping a pretzel hug whose time can come!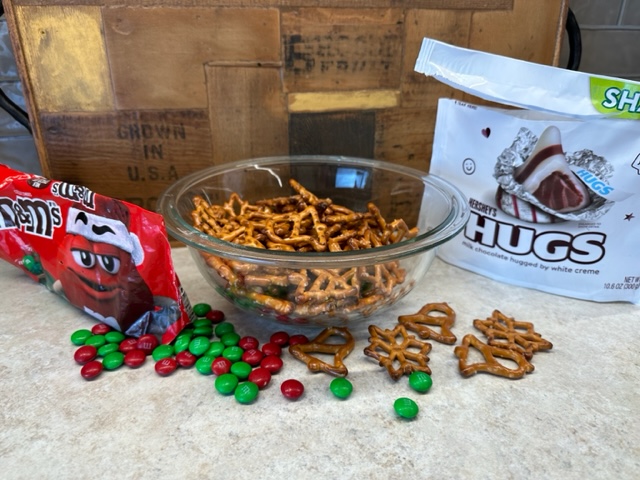 If you have young children in the home, you know the kids are so full of energy and excitement that they can hardly stand it! This is a treat you can make today with their help! The most time-consuming part of this little pretzel hugs "recipe" is unwrapping all the Hersheys Hugs and sorting through the pretzels to find the unbroken ones. PS There is no recipe card today.
Next, you'll need to line them up like little soldiers on a parchment-covered baking sheet, a great activity for little hands. Next, you place an unwrapped hug on each pretzel and stick them in a 250-degree oven for about 5 minutes, just enough so the Hug begins to melt- watch closely; it happens fast!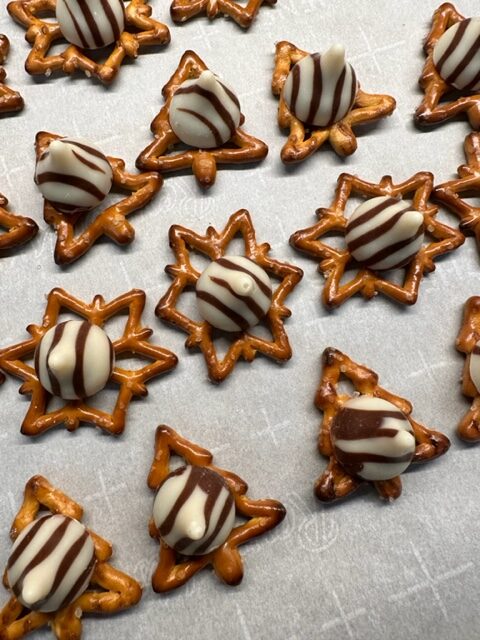 The Hug takes on a shiny appearance, and the tip begins to lose its point; that's when you know it's time to remove them from the oven!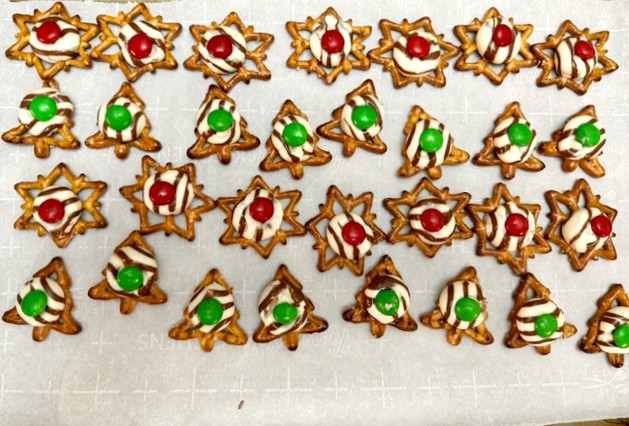 While the Hug is still soft, carefully place an M&M candy on each one. That is when the hard part happens-waiting for the candy to get firm enough to take the pretzel hugs off the sheet! I had a leftover bag of holiday M&Ms from last year, so I used them, but I love how my friend Mary makes them with ALL the bright and beautiful colors!!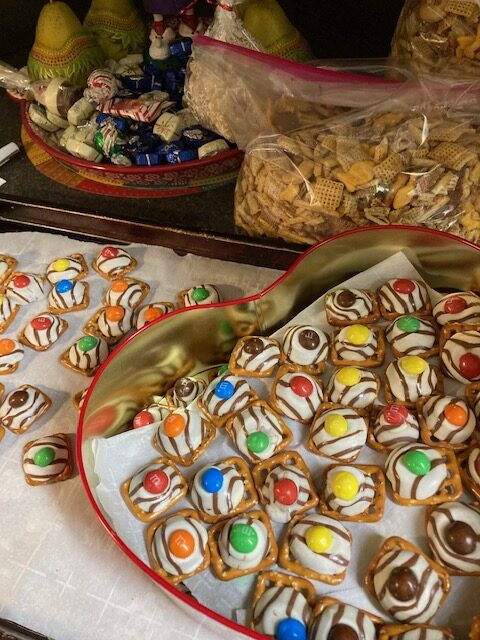 I'm a grandma (they call me GB) now, and even my grandkids are well on their way to adulthood, but I remember those precious days when our house was teeming with life and how excited everyone was.
What I have learned, ever so slowly, is that these simple little things last longer in our memories than a home so perfectly done it looks like a Hallmark movie. Have some fun, make a mess, make some pretzel hugs, and make some memories.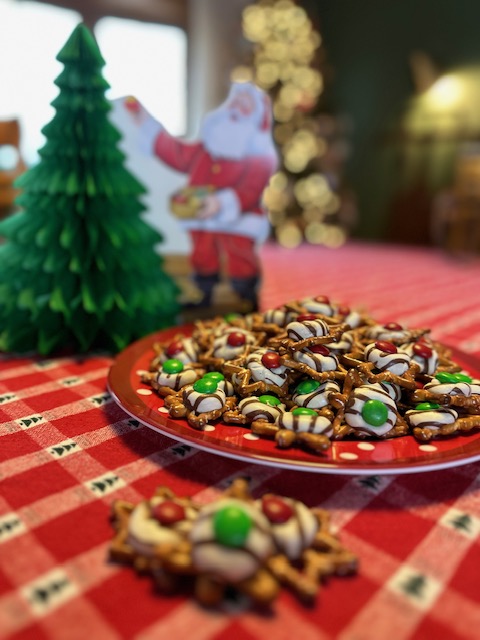 We love Christmas, and we love candy for Christmas, especially when it's easy to make! Here are some of our favorite homemade candy recipes! Pumpkin Cheesecake Bites, No Bake Frito Bars, Chocolate Coconut Balls, Chocolate Peanut Butter Balls, Easy Peanut Butter Fudge. What is your family's favorite?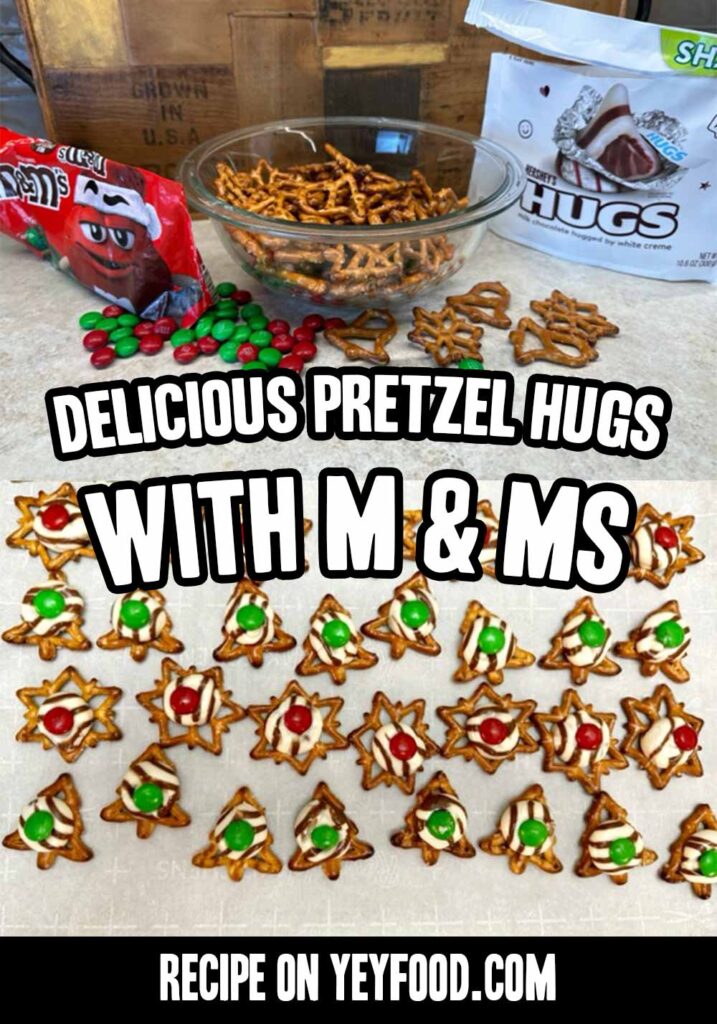 MORE OF OUR QUICK AND EASY FAMILY-STYLE RECIPES: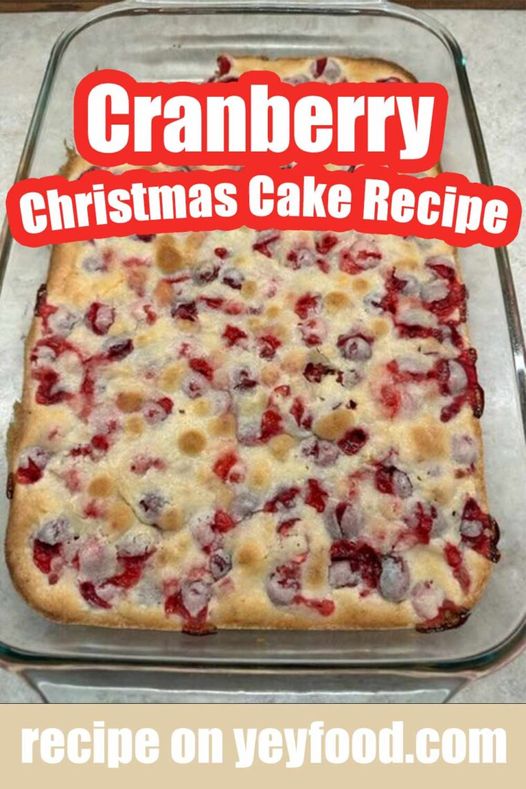 The Ultimate Bread and Butter Pickle Recipe
The Number 1 Practically Perfect Poppy Seed Bread
If you like these recipes, you are our people! You can check some related articles below or search via categories on the right. But be warned; you will be on here for hours. Enjoy!