Make It In Your Microwave In Minutes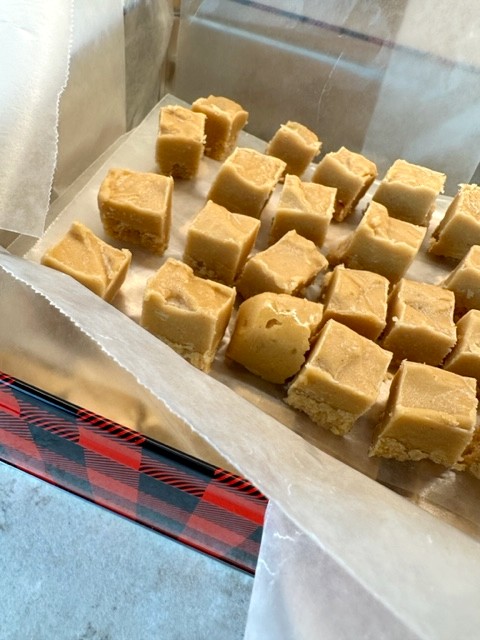 This is the creamiest, smoothest, easiest peanut butter fudge ever! It comes together quickly in your microwave, and it absolutely melts in your mouth!
This fudge is a must on your holiday dessert table and is so fast you can make it during commercials! You can make it on the stove if you want to, but the microwave is, in my opinion, the way to go! You only need four ingredients; butter, peanut butter (I always use and recommend Jif!), vanilla, and powdered sugar.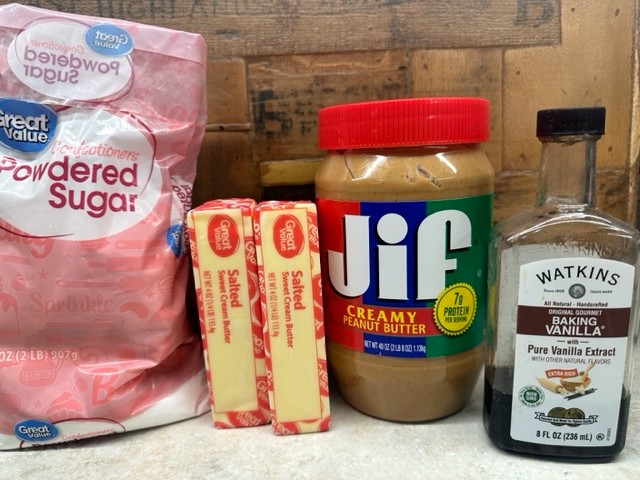 A Sweet History Lesson On The Origin Of Fudge
It's believed that fudge originated in America. Legend has it first happened in Baltimore, Maryland, on Valentine's Day in 1886. The story is told of a confectioner and chocolate maker in Baltimore, Maryland, who set about making a batch of French caramels that momentous day.
However, something went wrong, and he "fudged" them, which in those days meant he thought he had ruined the batch, but surprisingly, the results were delicious! Apparently, that was the first recorded batch of fudge ever, and the rest, as they say, is history.
Over the years, the meaning of words has evolved. During the 1800s, the word "fudge" meant a "cheat" or "hoax." In those more innocent times, people might utter, "oh fudge!" when they were tempted to cuss. Those were the days.
The history of peanut butter fudge is a bit of a mystery. Peanut Butter Fudge is a latecomer and didn't appear until the early 1900s. Today it's a treat that is popular all over the world.
Here in America, we like peanuts. We like peanut butter. And boy, do we like fudge. But when it all comes together, watch out! Peanut butter fudge is a worthy variation of an already tasty treat.
Peanut butter fudge has its own National Day, November 20, so we missed it until next year! If you're curious, you can read more about it here! If you want updates and ideas on celebrating, the confection also has its hashtag, #PeanutButterFudgeDay.
Yield: 64 pieces
Easy Peanut Butter Fudge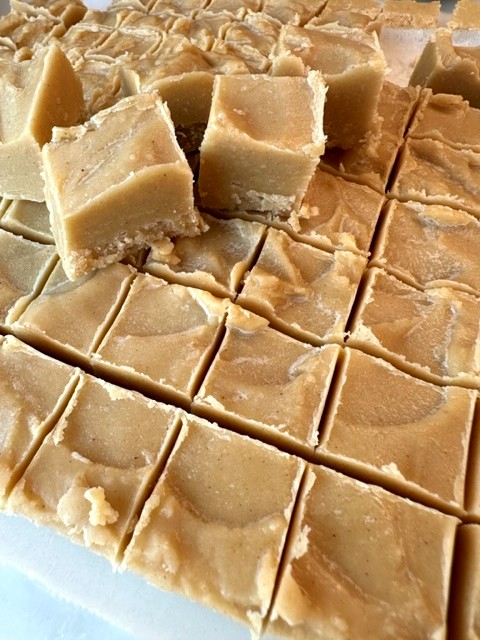 Here's a recipe for the easiest, fastest, most delicious peanut butter fudge you will ever eat! So creamy it just melts in your mouth!
Total Time
4 hours
10 minutes
4 seconds
Ingredients
One cup of butter (two sticks)
1 cup creamy peanut butter
1 tsp vanilla
3 1/2 cups powdered sugar
Instructions
Grease an 8' or 9″ pan with butter or line it with parchment. paper. I did both!
Combine the peanut butter, butter, and vanilla in a microwave-safe bowl, and melt in the microwave for 90 seconds.
Stir or whisk briskly to combine the ingredients until well blended and creamy.
Add the powdered sugar gradually, about a cup at a time. Stir well with each addition.
Stir the fudge until no streaks of sugar remain.
Transfer the fudge mixture to the pan and press it in place evenly.
Chill for at least 4 hours before cutting.
Store the fudge tightly covered in the refrigerator.
This fudge can be frozen and it tastes great frozen!
Here's How You Make Microwave Peanut Butter Fudge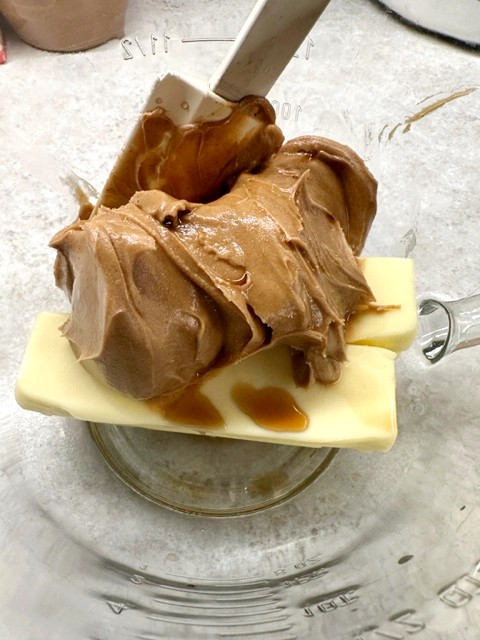 Combine peanut butter, butter, and vanilla in a microwave-safe bowl and cook it in the microwave for ninety seconds. Remove the bowl from the microwave and stir it vigorously until everything comes together in a creamy smooth mixture.
Now start adding the powdered sugar, about a cup at a time, and stir it well between each addition.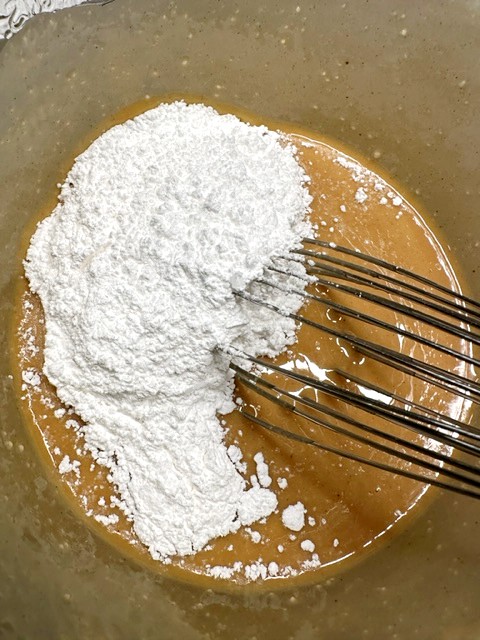 Keep adding powdered sugar and stirring.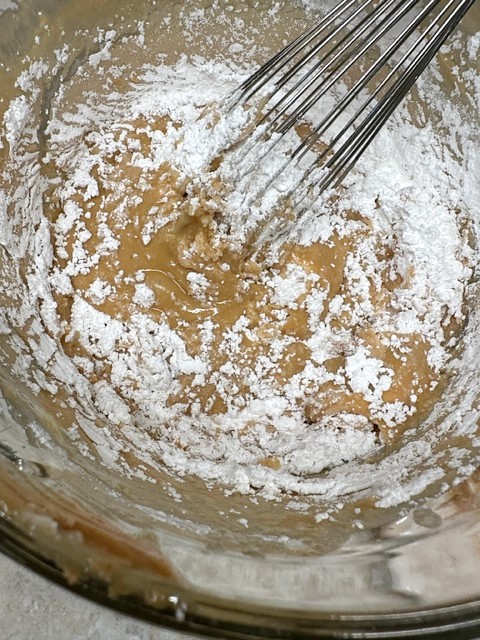 When all the powdered sugar has been added and no streaks of sugar show, it's time to put it in the pan.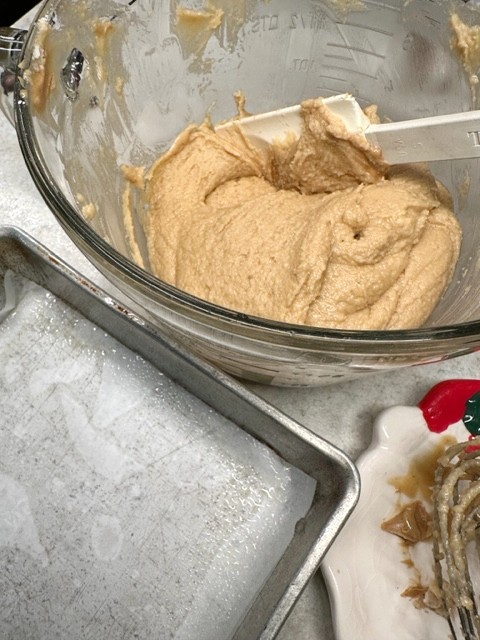 You can use your fingers to pat it into place in the pan, so it's nice and even. Now put it in the fridge for at least four hours to let it firm up. It's so hard to wait after your kitchen has been filled with that lovely peanut butter and vanilla aroma, but for now, you need to be content to lick the bowl and the spoon.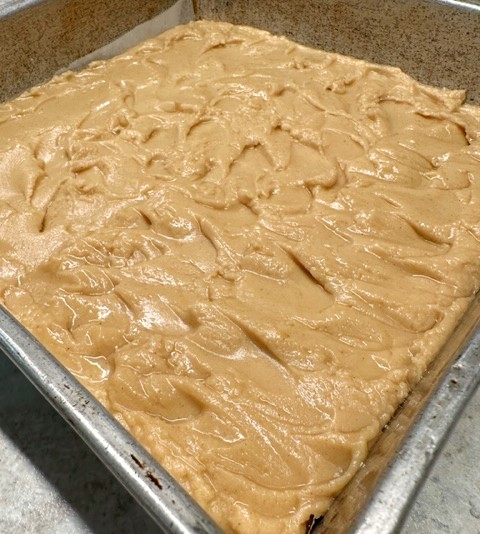 When the fudge has had time to get firm and fudgy, it's easy to turn the pan face down and plop the fudge on a cutting board. This is rich fudge, so I cut it into sixty-four one-inch cubes with a chef's knife. It is best to cut straight down instead of dragging a knife through the fudge. Nice and tidy!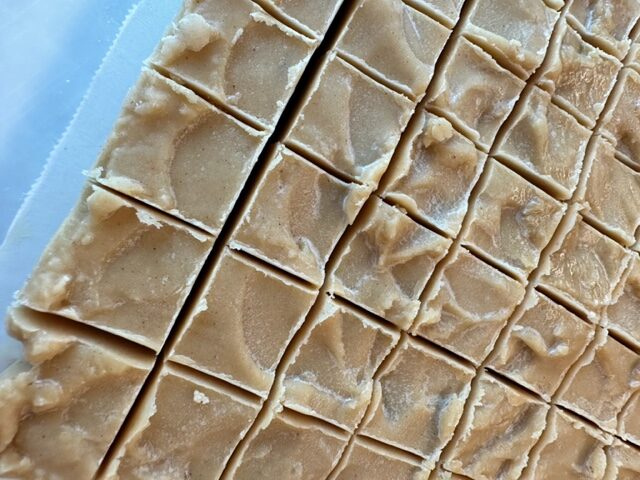 Peanut butter fudge should be kept cold in a tightly sealed container. I put mine in a tin with waxed paper separating the layers. This fudge freezes well; you can eat it right from the freezer! Just pop a bite in your mouth and let it melt! Pure deliciousness!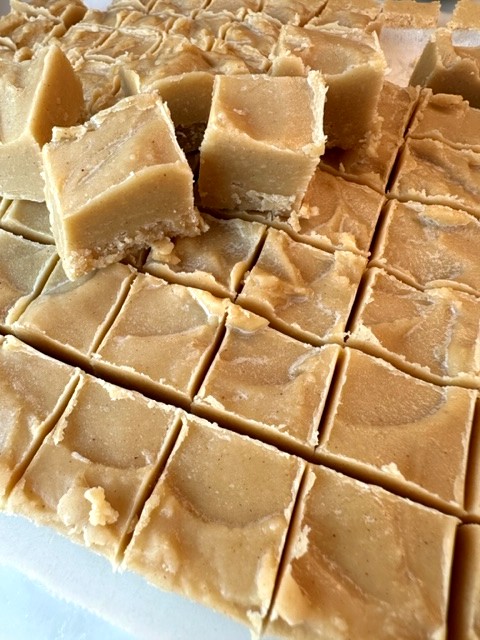 We love candy, especially homemade candy, when it's easy to make! Here are some of our favorite homemade candy recipes! Pumpkin Cheesecake Bites, No Bake Frito Bars, Chocolate Coconut Balls, Chocolate Peanut Butter Balls. What is your family's favorite?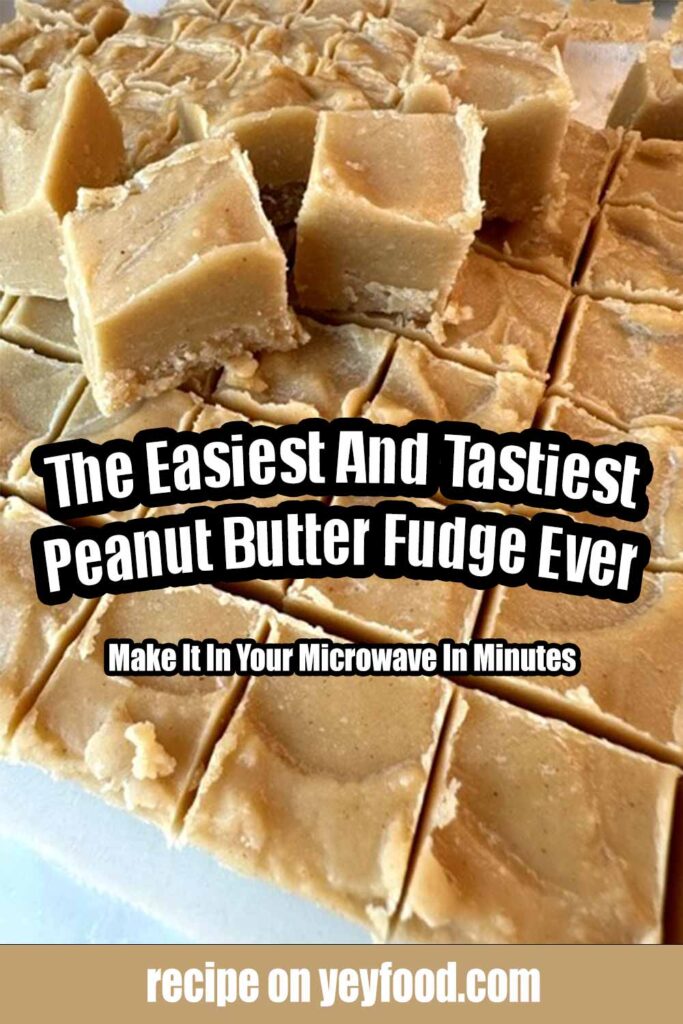 MORE OF OUR QUICK AND EASY FAMILY-STYLE RECIPES: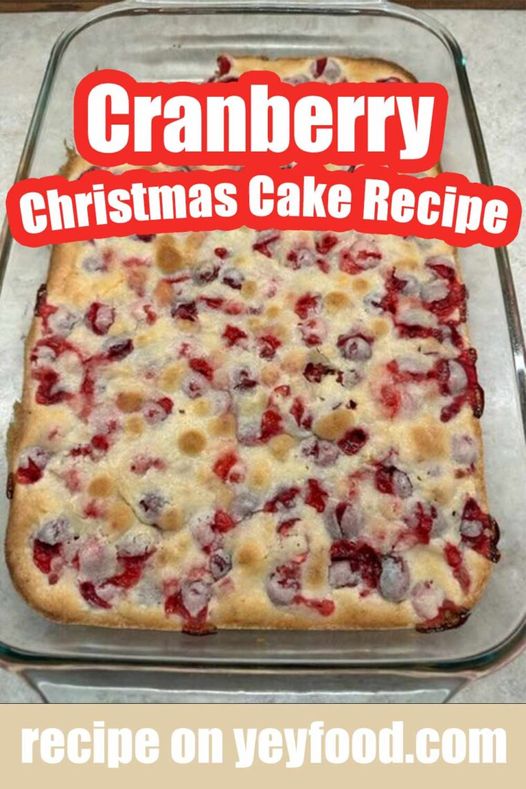 The Ultimate Bread and Butter Pickle Recipe
The Number 1 Practically Perfect Poppy Seed Bread
If you like these recipes, you are our people! You can check some related articles below or search via categories on the right. But be warned; you will be on here for hours. Enjoy!