Wow Your Guests With Intriguing Cranberry Pepper Jam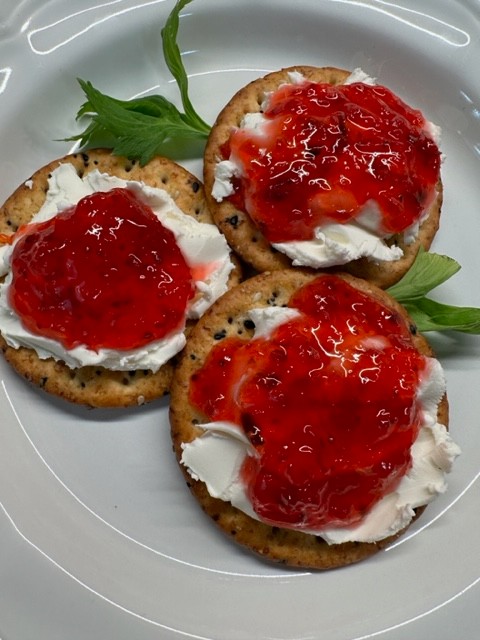 My brain hosts a constant dance of food images, and lately, I've been obsessed with cranberries. I kept visualizing Cranberry Pepper Jam casually poured over a block of cream cheese surrounded by crisp crackers at my Christmas cookie party.
I knew I had to bring that idea to life, so at eight o'clock on Friday night, I created a recipe and made my first batch. It turned out beautiful and tasted amazing with the perfect amount of sweet heat! I'm hooked, and you will be, too!
Americans Will Eat 80 Million Pounds Of Cranberries This Week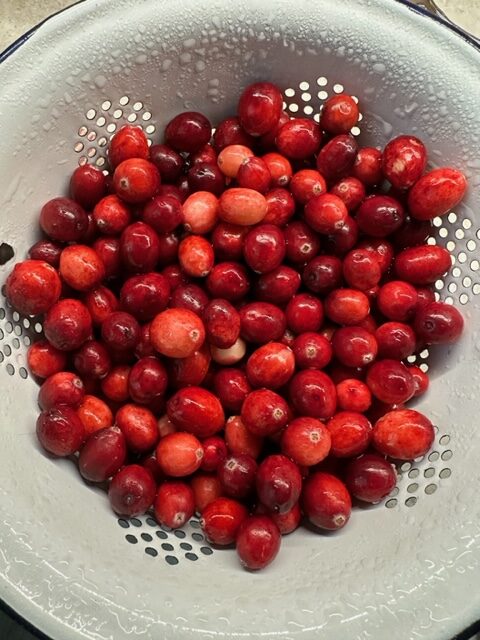 It's peak cranberry season! Americans eat 400 million pounds of cranberries every year! Bags and bags of fresh cranberries are piled high in the produce departments of grocery stores all over America right now.
I found cranberries for just $2.00 for a twelve-ounce bag, and it is a limited season. Why not snag several extra bags while they are available because cranberries freeze beautifully right in the package. You will love it when you can grab some out of the freezer and make your favorite recipes all year long!
Cranberries are America's second favorite berries, right below strawberries, and for a good reason! Cranberries can be used in so many ways, from sweet and savory jams, dips, and salsas to amazing bread, pies, and desserts! Twenty percent or eighty MILLION pounds of cranberries are eaten during Thanksgiving week alone!
Surprise You Can Make This Delicious Cranberry Pepper Jam In 1 Hour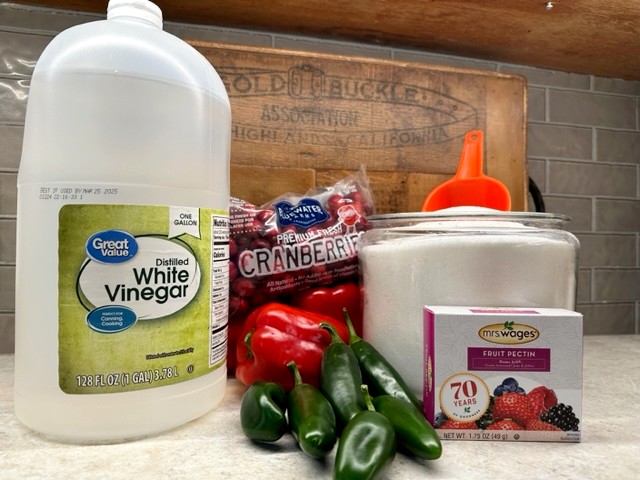 You do not need to be a good cook to make jam. It is easy to make jam. Once you have assembled your supplies and set up your workstation, making a batch doesn't take long.
For this cranberry pepper jam, you will only need a few ingredients, and they are easy to find. You will need a bag of fresh cranberries, four or five small jalapenos, sugar, white vinegar, and pectin.
I've been making jam for years, and I have always used powdered pectin in the box with great results. Some jam and jelly recipes use liquid pectin, but the two are not interchangeable. Each type needs a particular process to cook and set up.
If you want to know more about how each type works and how to substitute one type for another, here is an article from someone who has done their homework! I have no experience with liquid pectin, but there is a wealth of information if you take a little time to research and experiment! Our kitchen is also our laboratory!
How To Get Ready For A Jam Session A Word To The Wise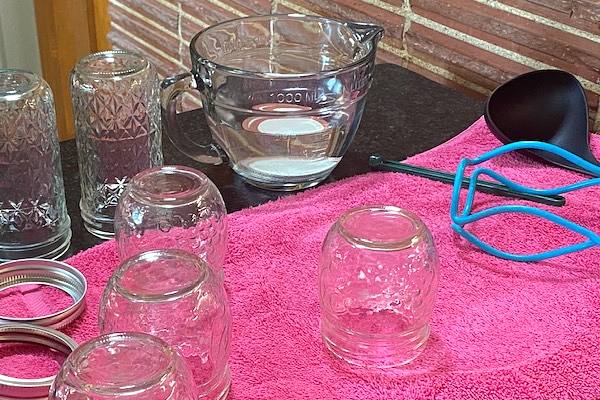 Read through the instructions on the recipe card and be ready to follow them. They are simple but critical to success.
Before you begin, get all your canning supplies together to avoid a mad rush to the store. Once you have started a batch, it's almost impossible to stop.
Everything you'll need is readily available at grocery stores, hardware stores, online, and even at Walmart. The things you'll need are inexpensive and last a long time. And believe me, you'll find lots of uses for jars, jar lifters, and canning funnels beyond making jam!
Yield: 8 half pints
Cranberry Pepper Jam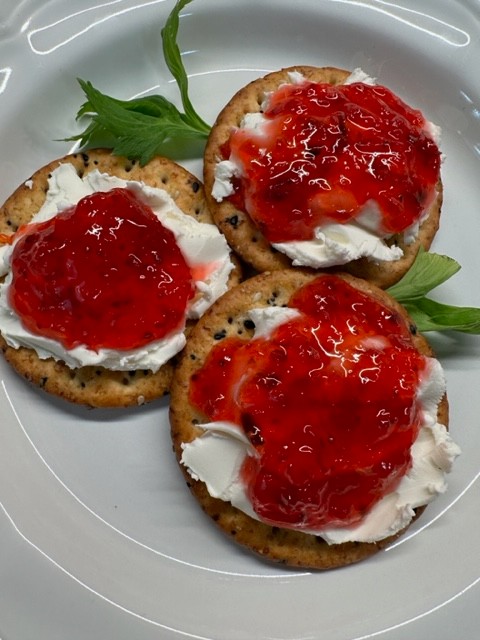 Here is a recipe for a delicious jam with the perfect amount of sweet heat. Great over cream cheese with crackers or spread on a sandwich with mayonnaise for a little kick.
Ingredients
One 12-ounce bag of fresh cranberries, finely chopped
3 medium red bell peppers, finely chopped
4-5 small jalapenos, seeded and chopped fine
1 tsp butter, optional, to keep foam from forming on the jam
1 package of powdered pectin
2 cups of white vinegar
6 cups granulated sugar
Instructions
Get ready for your "jam session." Assemble everything you need before you begin!
Choose a tall stockpot to cook jam.
You'll need a second tall pot of water deep enough to cover the jars by one inch for the boiling water bath. Start it now. Put flats (lids) in a bowl of very hot water, ready to use. Add a tablespoon or so of vinegar to the water so lime doesn't form on jars.
Jars are fine if you've run them through a dishwasher on a hot cycle. Assemble a canning funnel, sterilized jars, jar lifter, flats, rings, and a clean damp dishcloth for wiping rims. Lay a thick bath towel on the area where you'll fill your jars.
Now, combine berries, peppers, pectin, vinegar, and butter in the stockpot. Bring to a boil.
Next, add sugar all at once, and keep cooking and stirring until the mixture reaches such a boiling point that it cannot be "stirred down." You do not need a thermometer.
Keep cooking for one minute; set a timer! The jam will be HOT! Use a very long wooden spoon to keep stirring, or wear an oven mitt on your stirring hand! Remember: The jam will be HOT!
Remove from heat. Put the pot of jam on a heatproof cutting board or trivet. It's hot!
Ladle jam into sterilized jars with a canning funnel. Leave about 1/2" headspace. Wipe the rim of each jar with a clean, damp cloth. Check for any nicks on the jar rim with your fingertip. Do not use it if a nick is present. Put on the lid and ring. Tighten by hand.
Put jars in a boiling water bath and process for 10 minutes. Using the jar lifter, remove jars from the water bath onto a rack or towel-covered surface. Allow them to sit without moving them until cool. You'll hear the distinctive "ping" sound as the jars seal.
If a jar does not seal, refrigerate it and use it within about a month. Trust me; this will not be hard to do!
I used a food processor to chop the cranberries, red peppers, and jalapenos for my cranberry pepper jam. You can use any kind of chopper, but you want the ingredients to be chopped fine.
Please be careful when handling jalapenos. Most of the heat is in the seeds. They contain capsaicin which can burn your eyes. be sure to wash your hands thoroughly with soap and water and dry them well after you have seeded and chopped them.
Measure the sugar into a bowl or large measuring cup and set it aside because you will add it all at once. Fill a second large deep pot about halfway full of water and put it on the stove to boil while you make the jam. You will use it to process the jam for long-term storage.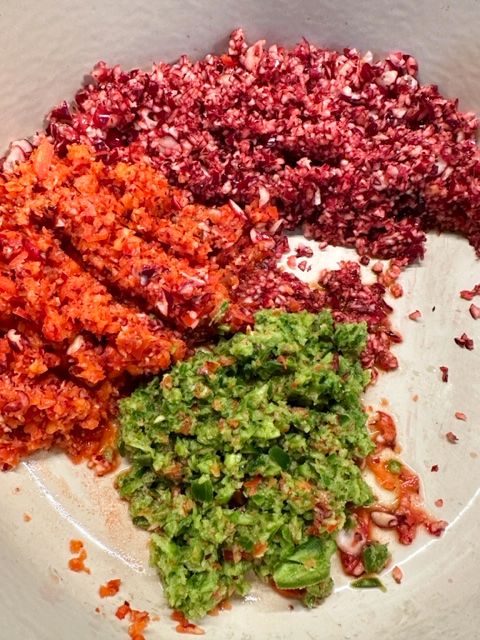 Put the chopped berries and peppers in a large, deep pot. Add two cups of vinegar, the pectin, and a teaspoon of butter (optional to keep foam from forming on the jam.) Bring that mixture to a boil.
Once it comes to a boil, add the sugar all at once and continue cooking. Yes, it is a lot of sugar. This is not diet food! As the jam cooks, the mixture becomes clear, colorful, and very hot.
The sugar makes it boil at a temperature hotter than boiling water. I suggest you use the longest spoon you have, and I have even put a glove or an oven mitt on my stirring hand!
Stir the pot continuously until it reaches a boil that you cannot stir down. Then set a timer and let it cook for exactly one minute, stirring constantly.
Here Are The Final Steps To A Successful Jam Session
Now remove the pot from the stove and set it on a rack or a thick folded towel. Use your canning funnel to ladle the hot mixture into the jelly jars, leaving about three-fourths of an inch of headspace. Wipe the edge of the jar with a clean, damp dishcloth and screw the lid, and ring in place. Refer to the recipe card for more specific directions.
Use a jar lifter to place each filled jar in the boiling water bath. The boiling water needs to cover the jars by one inch. Set a timer for ten minutes. When the timer sounds, carefully lift each jar onto a cooling rack or a thickly folded towel and let it cool completely without touching them.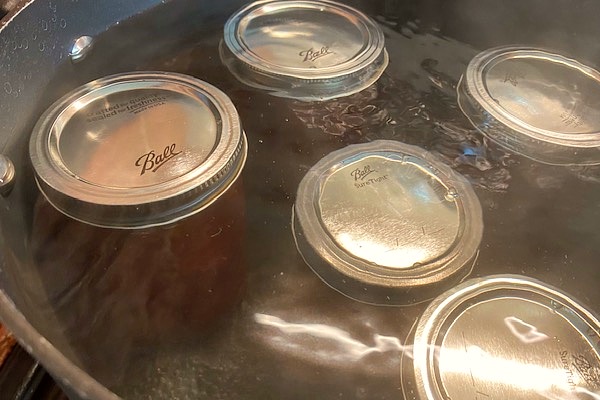 Listen for the satisfying "ping" sound as each jar seals. Refrigerate any jars that do not seal and use them within a month or so, but the sealed jars will be safe to use for a year or more.
Thanksgiving and Christmas are all about cranberries! Never enough cranberries, I say! What's your favorite way to serve cranberries for the holidays? Here are some more of our popular cranberry recipes: Fresh Cranberry and Orange Sauce, No Bake Cranberry Cream Pie, and Keto Cranberry Chocolate Chip Cookies. Cranberry Christmas Cake.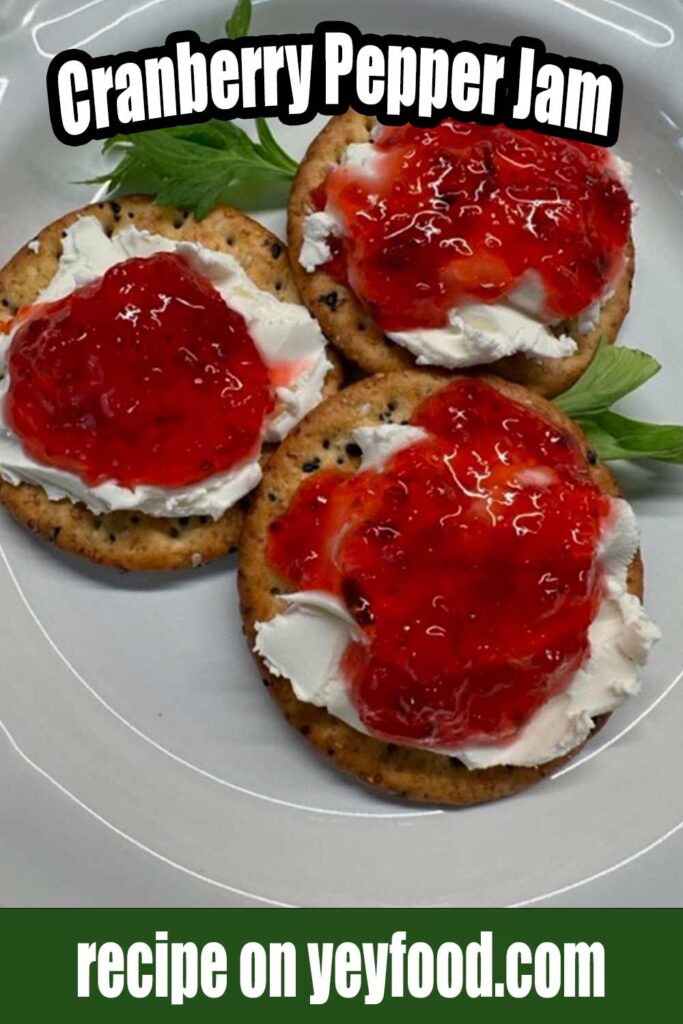 MORE OF OUR TASTY FAMILY-FRIENDLY RECIPES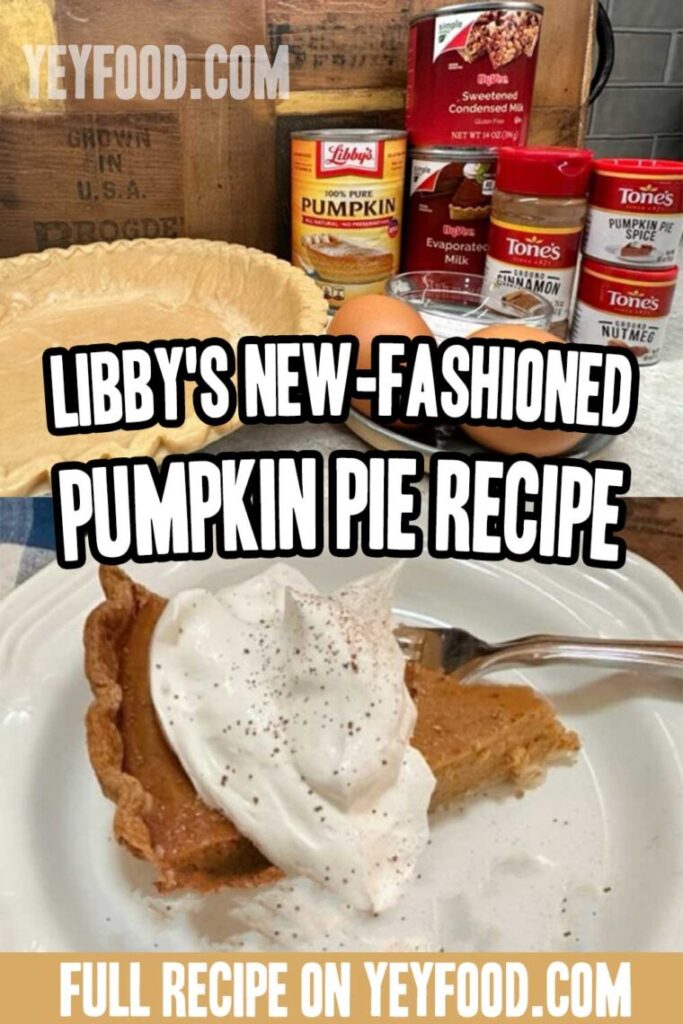 The Ultimate Bread and Butter Pickle Recipe
Oven-Baked Steak With Brown Gravy
If you like these recipes, you are our people! You can check some related articles below or search via categories on the right. But be warned; you will be on here for hours. Enjoy!