You'll Come Back for Mississippi Comeback Sauce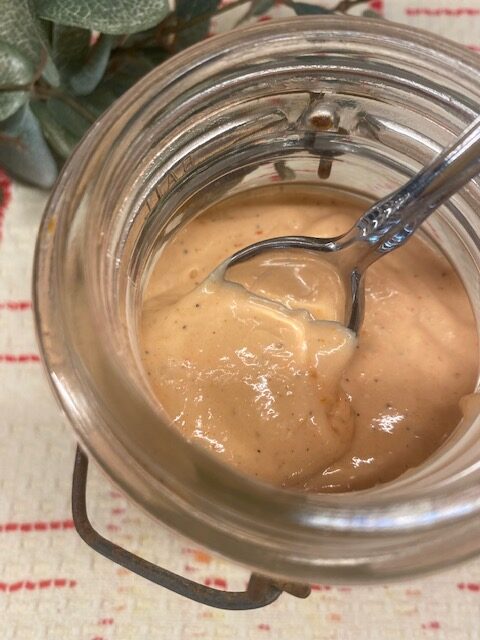 It's no surprise that Mississippi comeback sauce was born in the South because everything they cook south of the Mason-Dixon line is so delicious it stands the test of time. Comeback sauce tastes great no matter how you serve it!
But the origin of this particular sauce is even more interesting, and it's something I love most about our great melting pot, America. Comeback sauce is a spicy, versatile gift from the Old South with a surprisingly Mediterranean origin.
Jackson, Mississippi, was one of many communities in the South that attracted Greek immigrants. By the 1920s, Greeks found work in cafes and diners. As they mastered the English language and perfected their skills, many Greek families opened their own restaurants.
Comeback sauce appeared on the scene in about 1935. Some say it originated at The Rotisserie restaurant, while others claim it was The Mayflower. The Dennery family owned both restaurants, so it's anyone's guess! By the 1950s, Greek families owned most of the most popular restaurants in Jackson.
Today, comeback sauce is more of a culture in the South than an exact recipe. You can freewheel a recipe of your own, as you see in this Instagram post if you like! Add more heat with hot sauce, siracha, or red pepper flakes. Add a bit of honey and tone down the fire if it suits your taste buds! This is your sauce, folks!
You Can Bang Out A Tasty Batch Of Mississippi Comeback Sauce In Minutes
All you need to do is combine all the ingredients and whip them together.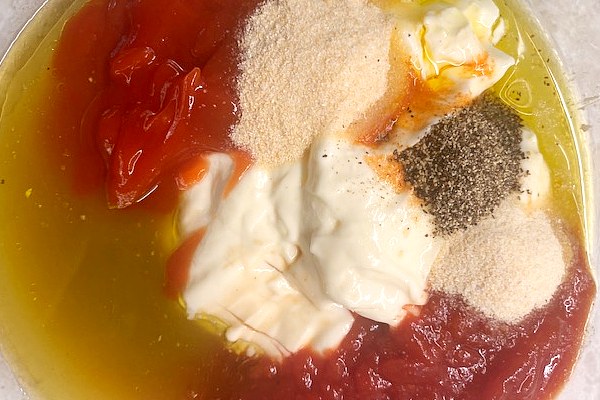 I love using my trusty immersion blender for this process! You can use a spoon, a whisk, a food processor, a blender, or a hand mixer! This is YOUR sauce, and you are the boss! Taste the sauce and add more heat if you like, or more garlic, but remember, the flavors will intensify somewhat as the ingredients mingle when the sauce is chilling.
No Limit What You Can Do With Delicious Mississippi Comeback Sauce
Comeback sauce is in the same family as remoulade, fry sauce, and Thousand Island dressing. It's great as a sandwich spread! If you add a little bit more oil to thin it, it makes a wonderful salad dressing. It's delicious on chicken strips or sweet potato fries, and it was born to pair with shrimp whether you serve it as a cocktail or sauteed lightly in butter with salt and pepper.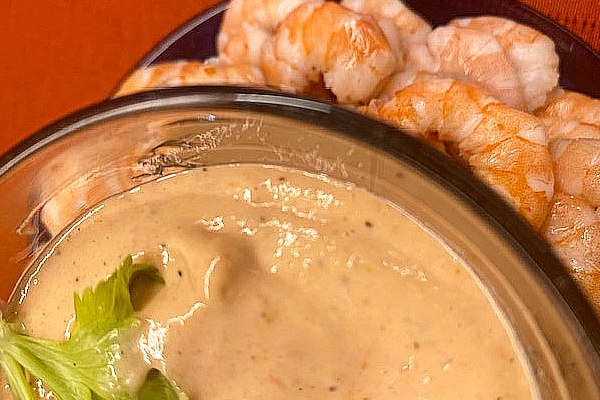 Here's an imaginative plate of sweet potato waffle fry nachos where comeback sauce marries up with one of our favorites, Alabama White BBQ sauce!
This recipe makes almost a pint of sauce, and it will keep well in the refrigerator for a week or so, but I bet you eat it up way before that! Take a gander at that gorgeous, yummy sauce! Just looking at it makes me hungry!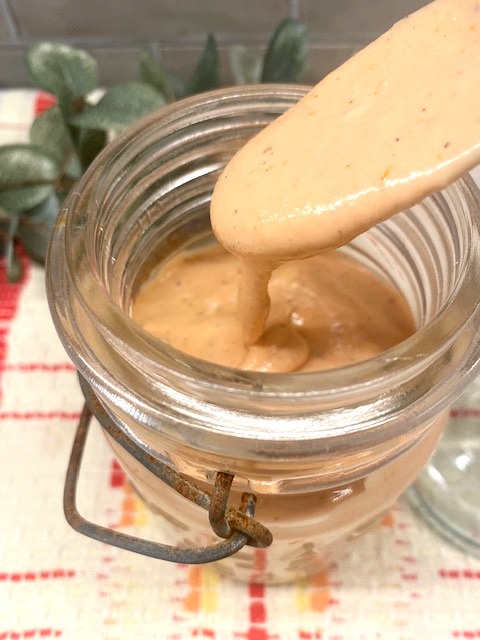 Yield: 12
Mississippi Comeback Sauce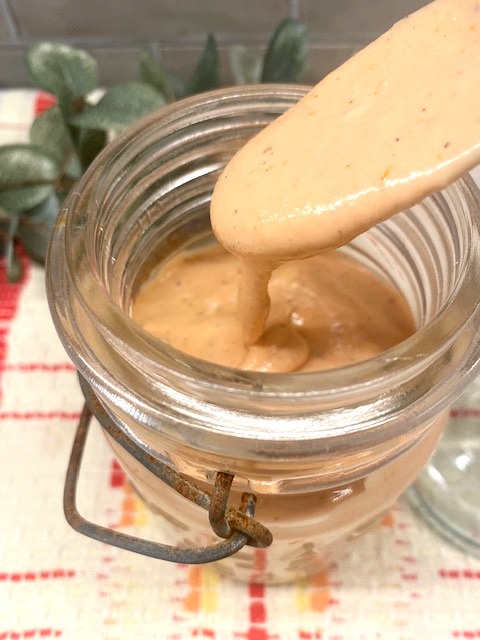 This iconic sauce of the South is great on everything from Crudités to chicken strips and shrimp. Try it on a sandwich or drizzle it on a salad. It is amazing, and you WILL come back for more.
Total Time
2 hours
10 minutes
Ingredients
1 cup mayonnaise
1/4 cup ketchup
1/4 cup chili sauce like Heinz
1 tsp Dijon mustard
2 tsp Worcestershire sauce
1 tsp onion powder
1 tsp garlic powder
1/2 tsp coarse black pepper
1/2 tsp Tobasco sauce
2 Tbsp olive oil
2 Tbsp lemon juice
Instructions
Combine all ingredients well.
Adjust seasonings to taste.
Chill for at least two hours before serving.
As you can tell, food is our focus, but it's also our love language! We are busy exploring sauces and condiments from all corners of the country and so excited about everything we have found! Do you have a "secret sauce" you might be willing to share with us? We would absolutely love to hear from you!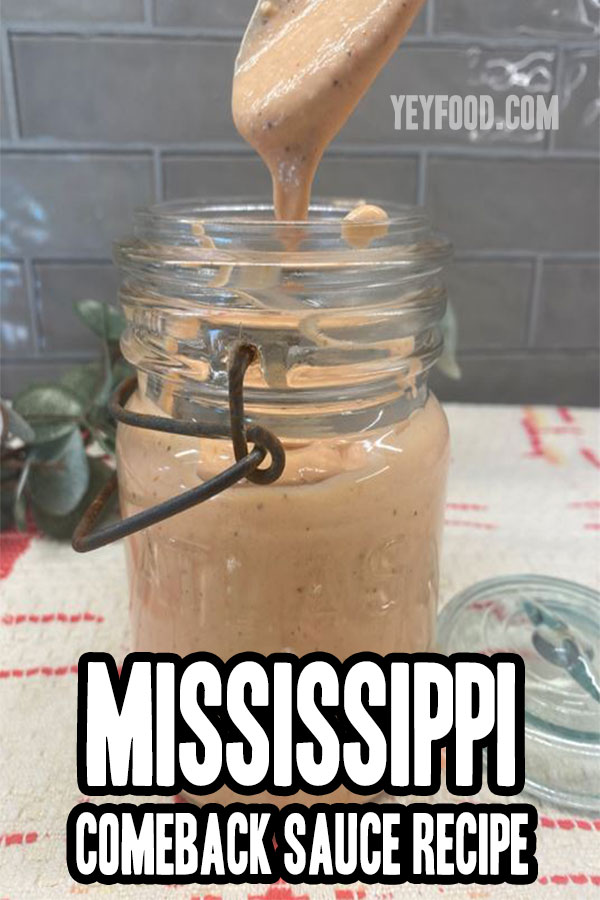 MORE OF OUR QUICK AND EASY FAMILY-STYLE RECIPES: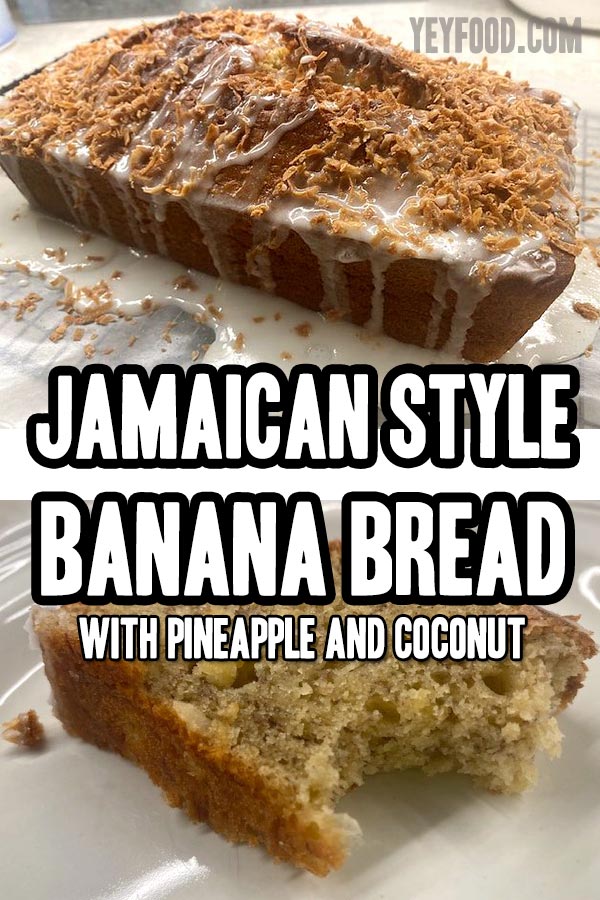 The Ultimate Bread and Butter Pickle Recipe
The Number 1 Practically Perfect Poppy Seed Bread
Oven-Baked Steak With Brown Gravy
If you like these recipes, you are our people! You can check some related articles below or search via categories on the right. But, be warned; you will be on here for hours. Enjoy!