Triple Dark Chocolate Bundt Cake Recipe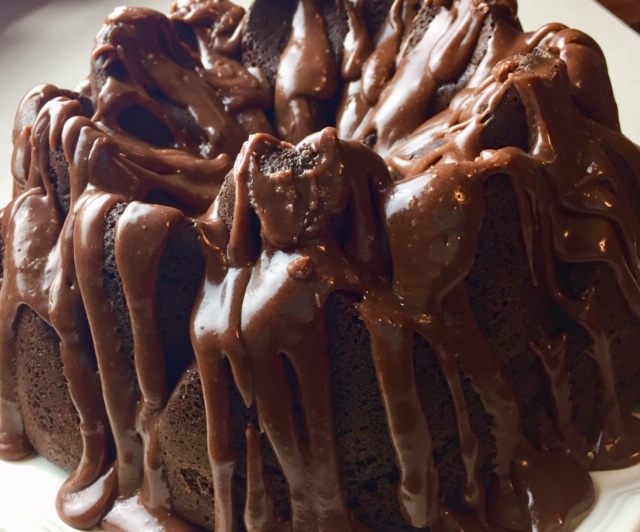 The triple dark chocolate bundt cake is dense, moist, and springy. A true marriage of cake and brownie with characteristics of both. Gorgeous Glossy Glaze. Chocobliss. Tested and approved by a small herd of teenagers. They inhaled it!
I have a riddle for you. What's better than chocolate? Can you guess? There can only be one answer for my mom, friend Cindy, and brother Stan. That's right. More chocolate. What's better than that? Even more chocolate.
For all you chocoholics, here's your fix. Triple Dark Chocolate Bundt Cake. Over the top chocolate but very easy to make. Honest. I swear. The Bundt pan makes it look hard but nope.
Two secrets. A Devil's Food cake mix and dark chocolate boxed brownie mix. That's it, oh and a great Bundt pan that won't leave you singing the "Dang me, dang me, my cake stuck in the pan again" blues.
I am positively smitten with my incredibly gorgeous 10 cup Magnolia Bundt pan by Nordic Ware. It is the most amazing pan, I'm telling you!! Believe me when I say it's better to spend the money once on a good pan than be frustrated by a trail of wrecked cakes.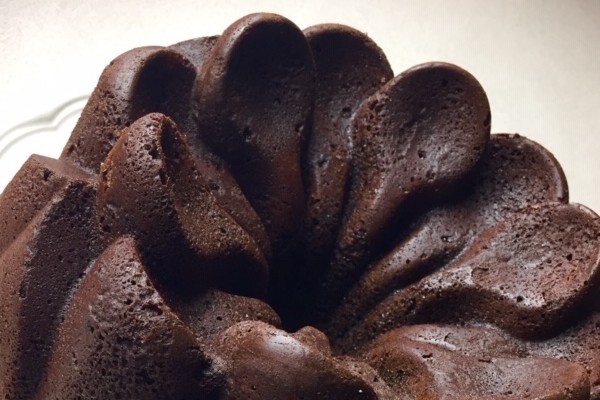 Just look at the exquisite pattern and how perfectly it released the cake!! Praiseworthy, I'm telling you!! And this is all it took to make it happen. I applied a little butter with a pastry brush and dusted it with cocoa powder, shaking out the excess. Boom!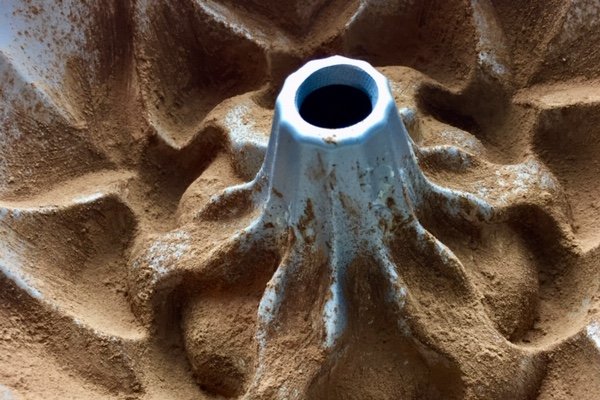 After mixing up the batter, which took about 5 minutes, I put it in the pan. I will tell you this, though. The batter is too much for my 10 cup pan, so I baked the extra in a medium loaf pan. (Details in recipe instructions.) If your Bundt pan holds 12 cups, you should be ok.
A skewer or cake tester will come out clean when the cake is fully baked. Hint: Let it cool, undisturbed in the pan on a cooling rack for 5 or 10 minutes until you can handle the pan comfortably. Then put a plate on top, flip it over and lift the pan off.
Now make this simple fudge icing once the cake has a chance to cool a little. It's an oldie but a goodie from an unnamed lunchroom lady in some small town somewhere. I just know I love her!
The secret to making this beautiful, glossy topping is (and this part is hard for me because I'm a jackrabbit) stir constantly. Do not walk away. Have a TIMER SET and once it begins to boil, let it boil 30 seconds and no more. Then remove the pan from the heat and add all the chocolate chips, then stir the mixture vigorously until the chips are completely melted
Now do not stop- drizzle it on the cake before it has a chance to cool. I use a gravy ladle to get a fine stream, and as you can tell, I'm still practicing my technique!! It is like shiny fudge, oh my stars good, and it hardens as it cools.
Yield: 16 servings
Triple Dark Chocolate Bundt Cake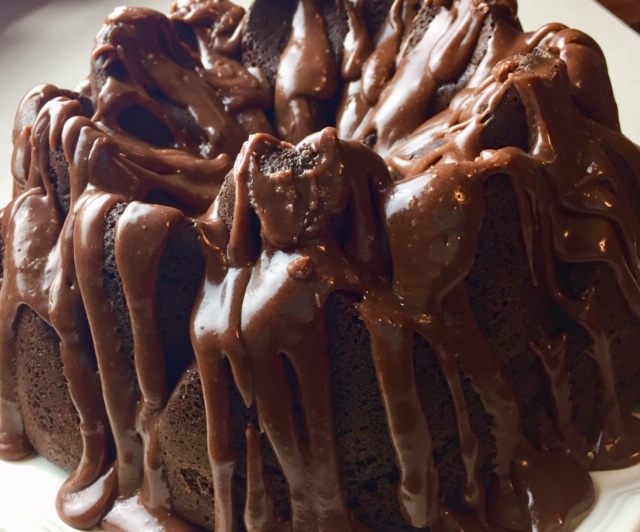 This gorgeous cake is easy to make using a devil's food cake mix and a dark chocolate brownie mix.
Total Time
1 hour
15 minutes
Ingredients
1 15.25-ounce Devil's Food Cake Mix
1 18.3-ounce Dark Chocolate Brownie Mix (13 x 9 pan size)
4 eggs
1 cup vegetable oil
1 1/4 cups water
Instructions
Combine all cake ingredients and mix until well blended.
Prepare a Bundt pan by brushing with butter and dusting with cocoa powder. Shake out excess.
Distribute batter evenly, don't overfill. This batter makes more than my 10-cup Bundt pan will hold, so I baked the extra in a medium loaf pan about 7.5" x 3.5". If your Bundt pan is a standard 12-cup pan, you will be fine!
Bake the cake at 350 degrees for about 55 minutes or until a skewer comes out clean. The small cake will take less time to bake.
Let the cake cool for about 10 minutes until you can handle the pan comfortably. Put a serving plate on top of the cake pan, flip it over and let the cake fall out, then remove the pan.
Let the cake cool a bit before adding the icing.
Yield: 16 serings
Lunchroom Lady Fudge Icing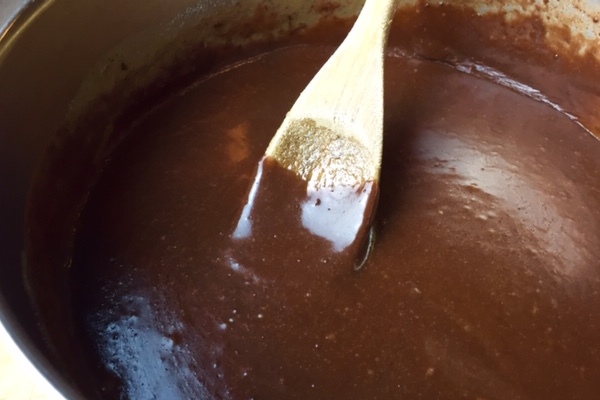 Glossy fudge icing that hardens as it cools.
Ingredients
1 1/2 cups granulated sugar
6 Tbsp butter, cut in pats
6 Tbsp evaporated milk
pinch salt
3/4 cup dark chocolate chips
Instructions
Combine butter, sugar, and evaporated milk in a heavy saucepan.
Set a timer for 30 seconds
Cook over medium heat, stirring constantly.
When the mixture starts to boil, start the timer and cook for 30 seconds, stirring constantly.
Immediately remove from heat, stir in chocolate chips and keep stirring until they melt completely.
Drizzle icing over cooled cake while the icing is hot. It will harden as it cools.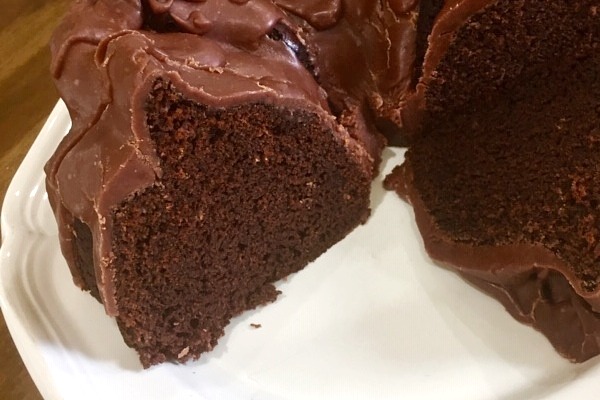 And here's what the sweet chocolate heart of your triple fudge bundt cake will look like. Beautiful inside and out! If you bake it, please send us a picture and we'd like it even better if your sweet face is in the picture with it! ❤
Are you a chocoholic? I'm more a fan of lemon cake or anything with cream cheese icing, like Hummingbird Cake or Pumpkin Caramel Poke Cake. How about you? What cake do you think it's the yummiest of all?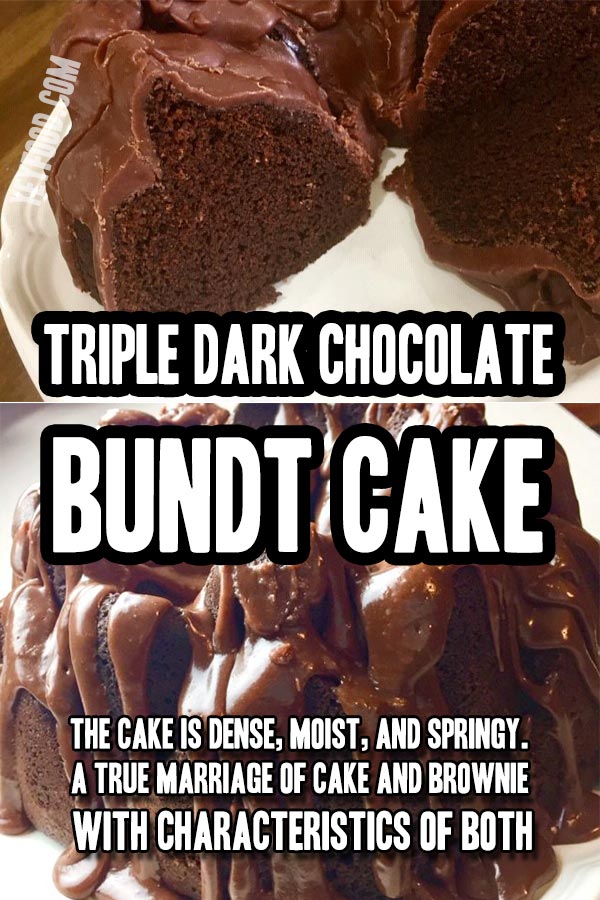 MORE OF OUR YUMMY RECIPES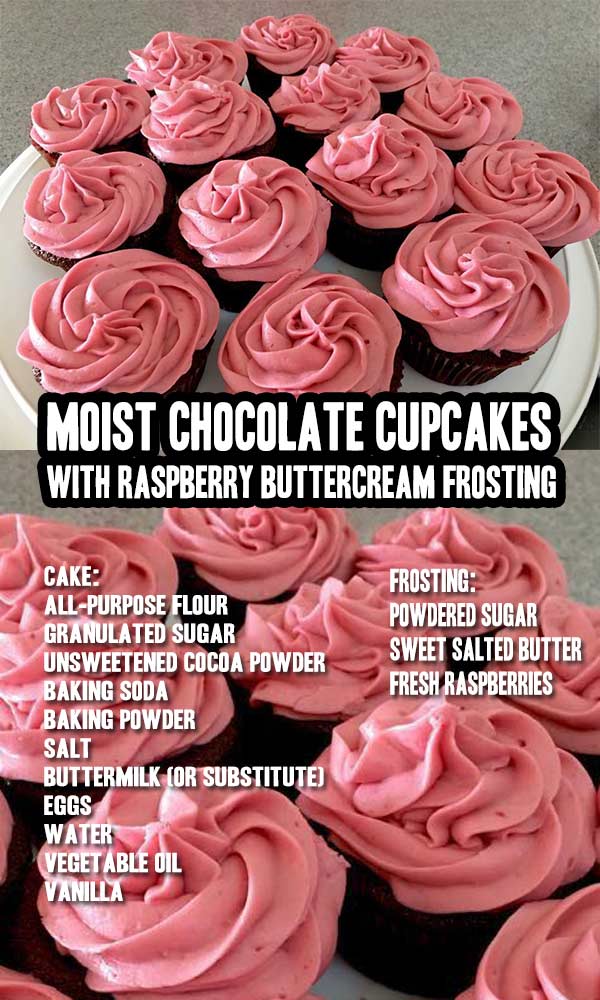 The Ultimate Bread and Butter Pickle Recipe
The Number 1 Practically Perfect Poppy Seed Bread
World's Best Stuffing No Turkey Required
If you like these recipes, you are our people! You can check some related articles below or search via categories on the right. But, be warned; you will be on here for hours. Enjoy!
So, please share this recipe on your social media accounts like Facebook, Instagram, Twitter, and Pinterest. We would be honored and ever so grateful; thank you!