Smile And Say Cheese To A Surprising Ingredient In Chocolate Fudge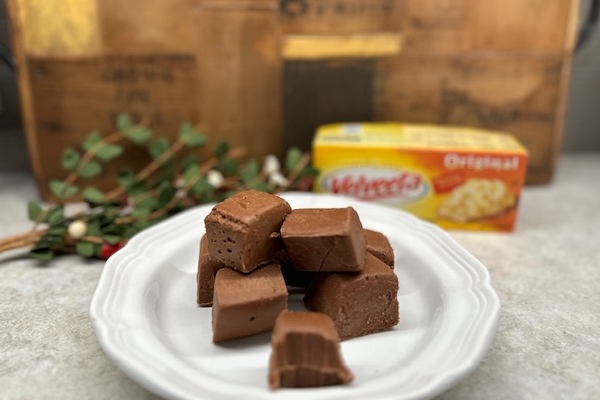 Anyone can make Velveeta fudge. The whole idea of putting cheese in fudge is absolutely wacko, but it works.
The recipe goes back a long time, but it's become more popular lately. It may sound completely crazy to use cheese in fudge, but you do not taste it.
In truth, Velveeta is not really cheese. Love it or hate it, Velveeta is an iconic product best known for queso, macaroni, and cheese, and, best of all, grilled cheese sandwiches.
If not cheese, then what is Velveeta? It's a shelf-stable product made from milk, whey, milk protein, canola oil, modified starch, and cheese culture. It is famous for the way it melts into an ooey gooey base that's ideal for dips and sauces.
Velveeta was invented over one hundred years ago, and the name "Velveeta" is a tribute to the product's velvety texture. The way that Velveeta melts so creamily made Kraft invent a recipe for using the bright orange bars in chocolate fudge, and it is really good fudge!
But Why Put Cheese In Fudge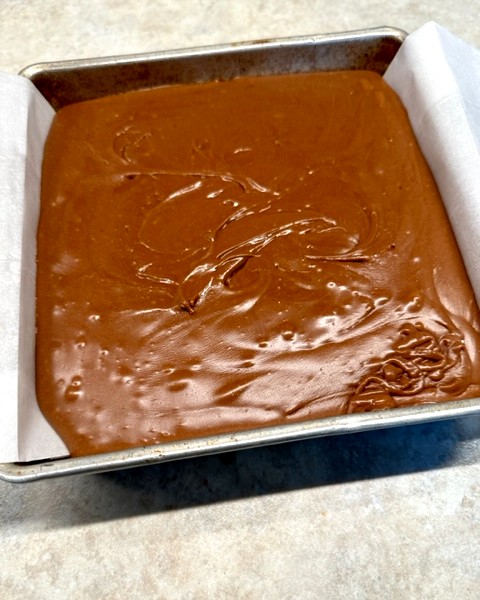 Velveeta is in this fudge recipe to lend creaminess, much like the marshmallow creme in Fantasy Fudge. Velveeta Fudge is even easier to make, and you never need to use a candy thermometer.
Among all the recipes Kraft has come up with to market its cheese products, it just doesn't get any weirder than Velveeta Fudge. Kraft Foods has always done an outstanding marketing job, and its culinary department is incredibly creative.
Robin Ross, the associate director of the Kraft Culinary Center, says this, "The beauty of Velveeta is that when it melts, it has an incredibly creamy texture, so the fudge is incredibly rich and creamy,"
Here's How Easy It Is To Make Velveeta Fudge
Here's all you need to make a nine-inch square pan of fudge. This fudge is pretty budget-friendly, and it goes together very quickly.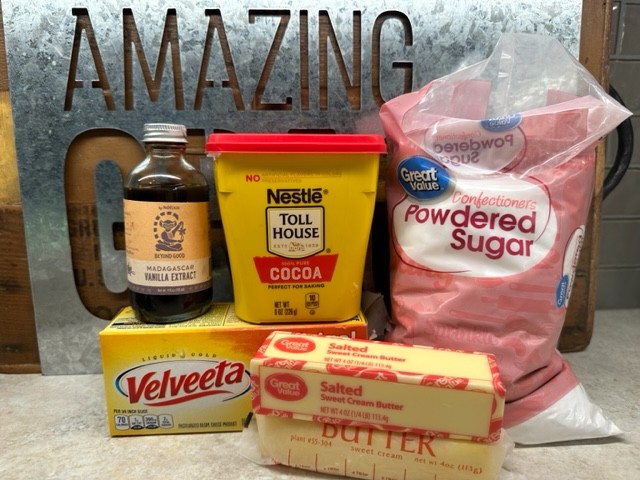 Empty a two-pound bag of powdered sugar into a large bowl along with one-half cup of unsweetened cocoa powder and whisk it together.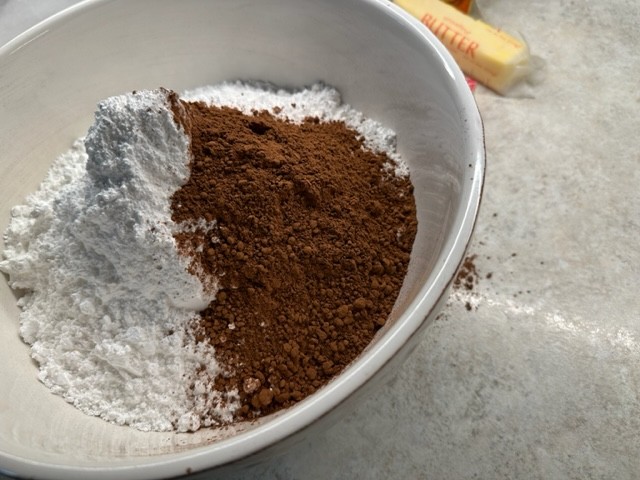 Next, cut two sticks of butter and twelve ounces of Velveeta into chunks and put them in a heavy saucepan on medium-low heat. Stir constantly with a whisk until it's all melted together beautifully.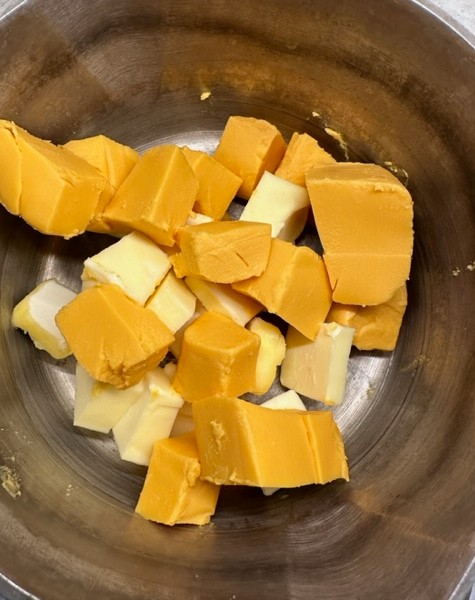 Now, whisk in a teaspoon of vanilla; some recipes say two teaspoons and pour that bright yellow mixture into the bowl of sugar and cocoa. Use a heavy spatula to fold the wet and dry ingredients together until it is a velvety, chocolatey thing of beauty. Then pour your lovely Velveeta fudge into a pan lined with parchment paper or aluminum foil.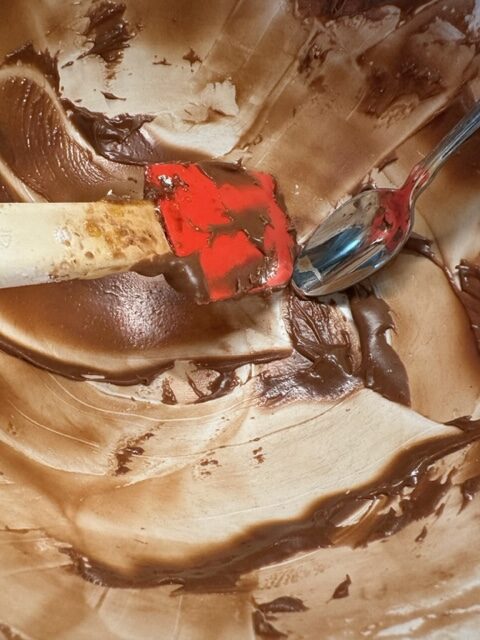 And it goes without saying to lick the bowl. 😉 This fudge is quite thick and heavy. Once you pour it into the pan, it seems to take forever to cool and firm up. Be patient; you can use the refrigerator to hurry it along a little.
When the fudge was finally firm enough, I used a bench scraper to cut it into serving-size pieces. The advantage of the bench scraper is I did not drag a knife through the fudge. Instead, I cut by pressing straight down into it. You may want to try it, it worked quite well, and the pieces were neat and tidy.
I suggest you cut it into pieces no larger than one-inch square. It is very sweet and rich, and it doesn't take much to get your fudge fix with this yummy recipe.
Printable Recipe:
Yield: 81 pieces
Velveeta Fudge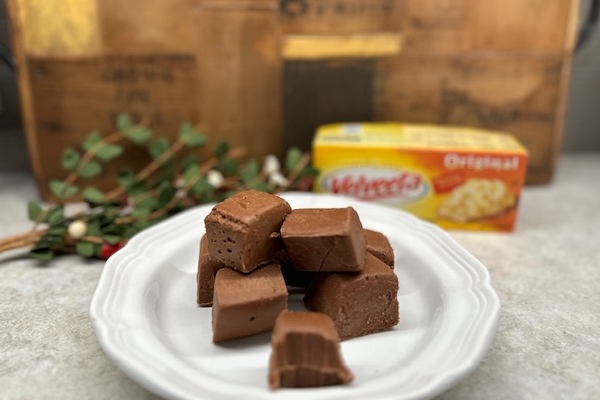 Here is a throwback recipe that uses Velveeta to make a very smooth and creamy fudge, You can't taste the cheese!
Total Time
2 hours
15 minutes
Ingredients
2 pounds powdered sugar (two boxes or one bag)
1/2 cup cocoa powder
3/4 pound Velveeta cheese, cubed
1 cup butter cut into chunks
1 teaspoon vanilla extract
1 cup coarsely chopped walnuts optional
Instructions
Prepare a 9-inch square baking pan by lining it with lightly greased parchment paper or non-stick aluminum foil.

Whisk together the confectioner's sugar and cocoa powder in a large bowl. Set aside.

Heat the butter and cheese in a saucepan over medium heat until melted, stirring constantly. Use a whisk to keep it from separating.

Stir in the vanilla extract.

Pour the cheese/butter mixture into the bowl with the sugar and cocoa. Gently stir and fold together until there are no visible streaks of powdered sugar.

Add nuts if desired.

Pour into the prepared pan. Chill until set; it can take several hours to firm. Cut into one-inch squares.
If you enjoyed this recipe, please share it on your social media! I would love for more people to try this delicious and easy-to-make dessert. If you have any questions or feedback, please feel free to leave a comment below. I would love to hear from you! Shhh… Join our secret foodie group on Facebook.
Do you make candy at Christmas time? We love candy! All kinds of candy! Here are some of our favorite easy-to-make candy recipes! Homemade Chocolate Peanut Butter Balls, Pumpkin Cheesecake Bites, Chocolate Coconut Balls, Peanut Brittle. What's your favorite?
MORE OF OUR TASTY FAMILY-FRIENDLY RECIPES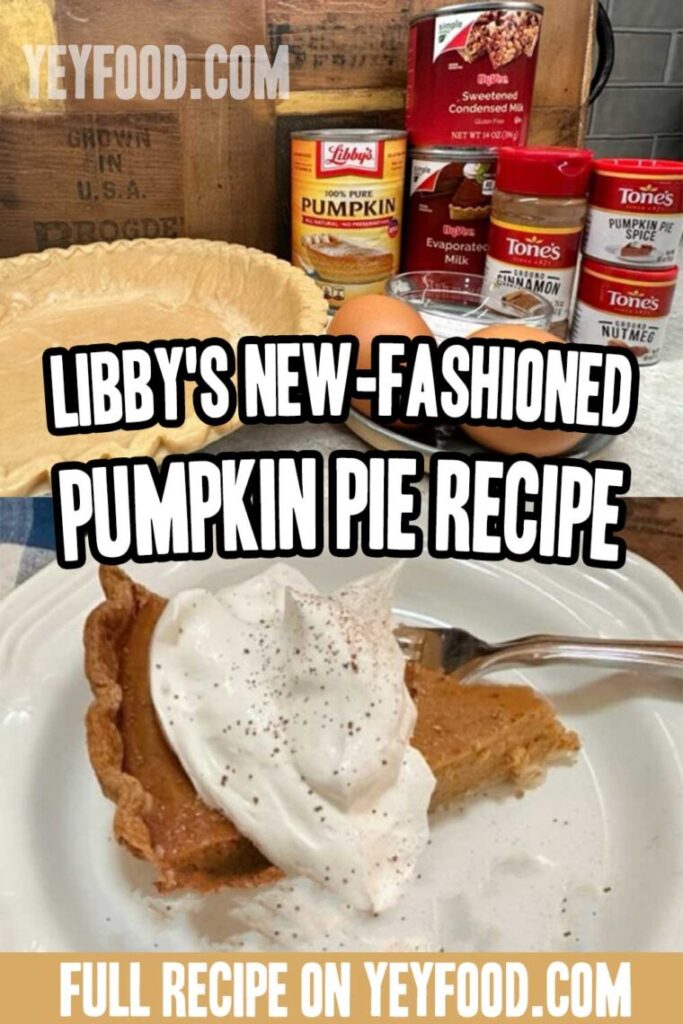 If you like these recipes, you are our people! You can check some related articles below or search via categories on the right. But be warned; you will be on here for hours. Enjoy!