Everyone In The Family Will Love This Chicken
This simple Parmesan Ranch chicken is one of those recipes that will find its way into your mealtime rotation and will be a hit every time it shows up on your table. It is so easy and so good everyone will be happy when it's Parmesan Ranch Chicken night.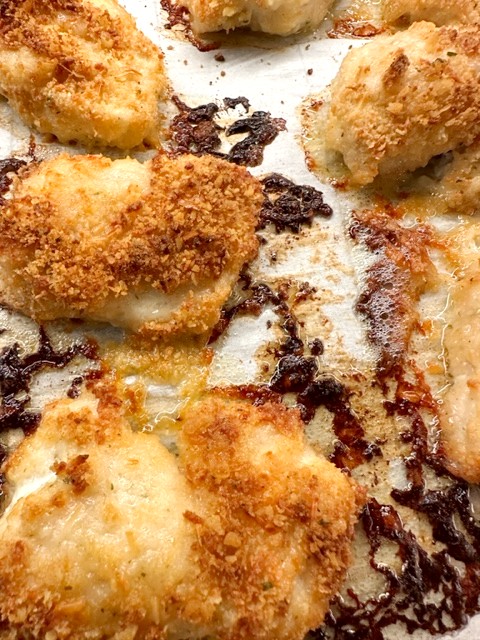 What makes this chicken so good? Three things; a trifecta of great flavors really pack a punch in this easy main dish. For starters, lean, meaty chicken breast is dipped in mayonnaise. The tangy mayo adds flavor, helps lock in moisture, and makes the coating stick.
Ritz crackers have that wonderful, familiar buttery taste we love. It's fast and easy to whip up the coating mixture in a food processor. It takes about sixteen crackers to make a cup of crumbs.
Next, add a cup of shredded, not grated Parmesan cheese for more texture, and toss in a packet of dry Hidden Valley Ranch dressing mix. If you buy it in the bulk shaker bottle as I do, use three tablespoons.
Ranch dressing is by far the most popular salad dressing in America, with a nearly cult-like following. What's in it? Buttermilk, dill, salt, pepper, garlic, onion, chives, and parsley. Recently. I learned about Hidden Valley Ranch dressing's humble beginnings and was excited and proud!
Nebraska native Steve Henson, a plumber by trade, was from the tiny village of Thayer, Nebraska. About 1950, he was working in construction in Anchorage, Alaska. Henson was a part-time cook for the crew and created the recipe for them while working there. Do you want to know more about how his place in California became Hidden Valley Ranch? Well, here you go.
How To Make Quick And Tasty Parmesan Ranch Chicken
Yield: 6 servings
Parmesan Ranch Chicken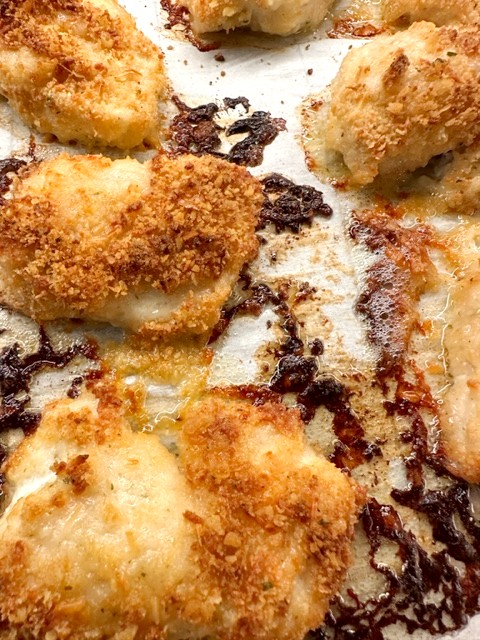 This is a very quick and easy way to make tasty chicken in the oven with a minimum number of ingredients. This is a very family-friendly recipe.
Ingredients
2 pounds boneless, skinless chicken breast
1/2 cup mayonnaise
1 cup Ritz cracker crumbs (about 16 crackers)
1 cup shredded Parmesan cheese
3 Tbsp dry Ranch dressing mix or one packet
Instructions
Preheat the oven to 375 degrees.
Trim, pat dry, and cut chicken breast into desired portions.
Mix Ritz crumbs, Parmesan cheese, and Ranch dressing in a bowl and set aside.
Dip chicken breast in mayonnaise until well coated
Dip and roll the mayonnaise-coated chicken breast into the cheese/crumb mixture until well coated with crumbs.
Bake in a single layer on a parchment-covered rimmed baking sheet for about 35 minutes or until the chicken is done and the crumb coating is lightly browned.
Nutrition Information:
Yield:
6
Serving Size:
1
Amount Per Serving:
Calories:

503
Total Fat:

26g
Saturated Fat:

7g
Trans Fat:

0g
Unsaturated Fat:

18g
Cholesterol:

146mg
Sodium:

978mg
Carbohydrates:

11g
Fiber:

1g
Sugar:

2g
Protein:

54g
Begin by trimming boneless, skinless chicken breast, patting it dry, and cutting it into portions the way you prefer. I bought chicken breast on sale, and they were huge. I sliced them into palm-size pieces the first time I made this recipe because I was in a hurry to get lunch ready for our granddaughter.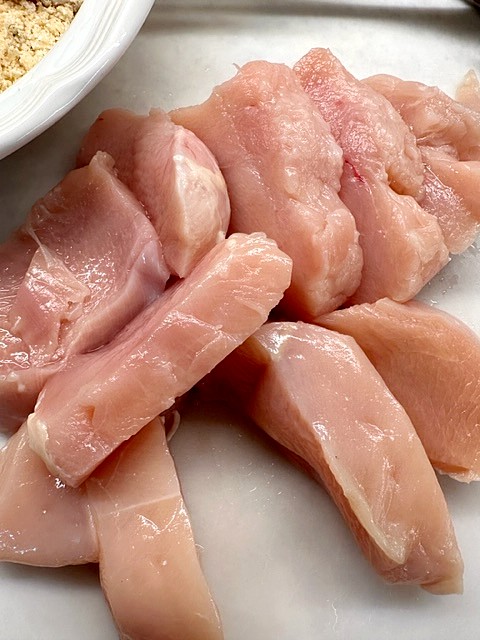 Roll each piece of chicken in mayonnaise, and ensure each piece is completely coated so the crust mixture sticks.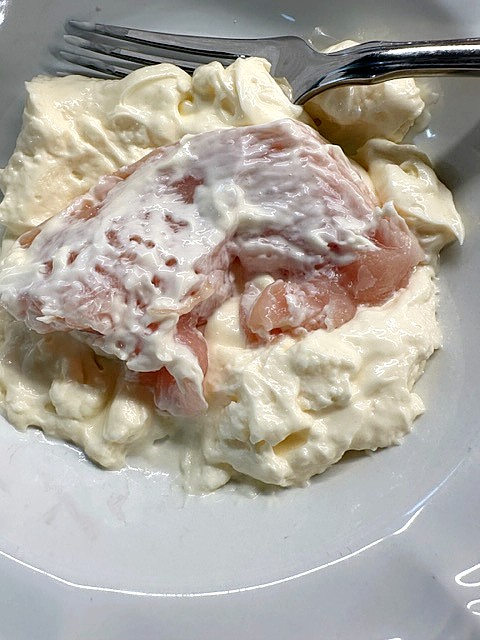 Next, roll each mayo-coated piece of chicken in the crumb and cheese mixture. Make sure the crust coating is generous on all sides of the chicken.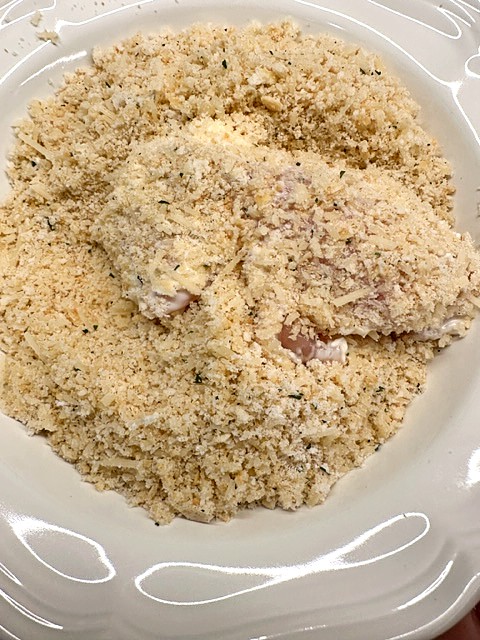 Lay the coated chicken pieces in a single layer on a parchment or foil-covered rimmed baking sheet and bake at 375 degrees for about thirty to thirty-five minutes or until the chicken is done and the crust is a light golden brown.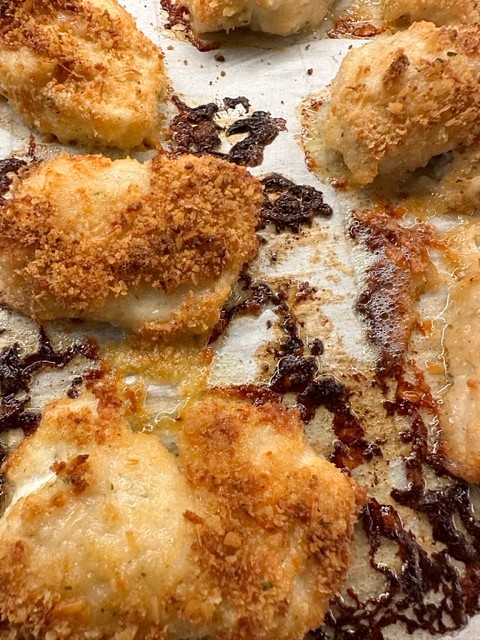 This chicken is great with potatoes or rice and a green vegetable like broccoli, asparagus, or green beans for a simple and complete meal everyone can agree on! We reheated the leftovers in our air fryer, and they tasted great and were still nice and crispy!
Chicken is such a versatile meat, and since it cooks quickly, it's a great option for busy families. It's an excellent lean protein source that is often less expensive than beef. Here are some of our most popular chicken recipes. Quick Chicken Picatta, 4 Ingredient Cranberry Chicken, Best Grilled Chicken Quesadillas. What is your family's favorite chicken recipe?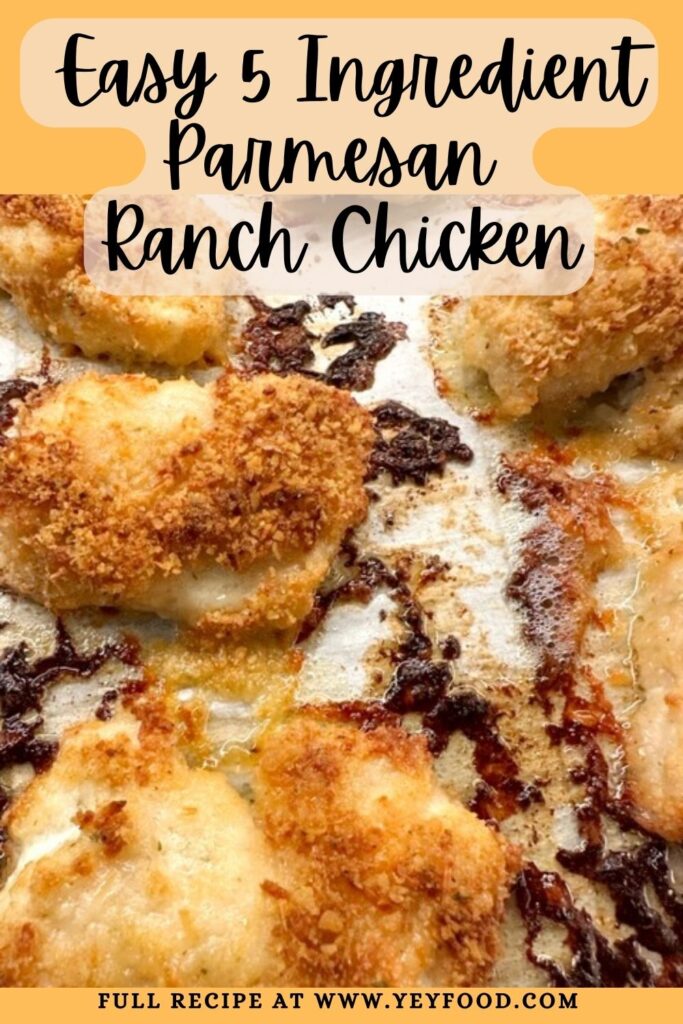 MORE OF OUR QUICK AND EASY FAMILY-STYLE RECIPES: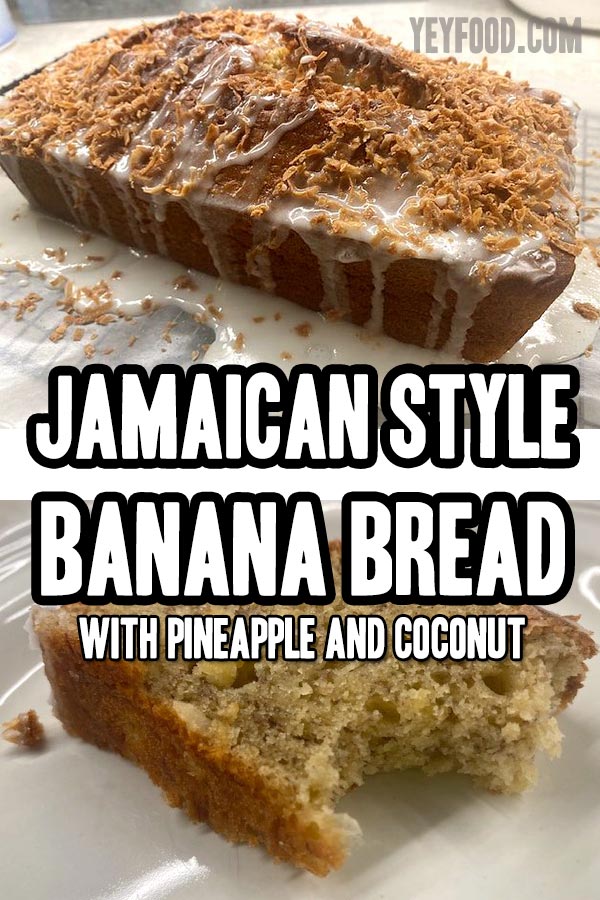 The Ultimate Bread and Butter Pickle Recipe
The Number 1 Practically Perfect Poppy Seed Bread
Oven-Baked Steak With Brown Gravy
If you like these recipes, you are our people! You can check some related articles below or search via categories on the right. But be warned; you will be on here for hours. Enjoy!