Make It Ahead And Stash It In The Freezer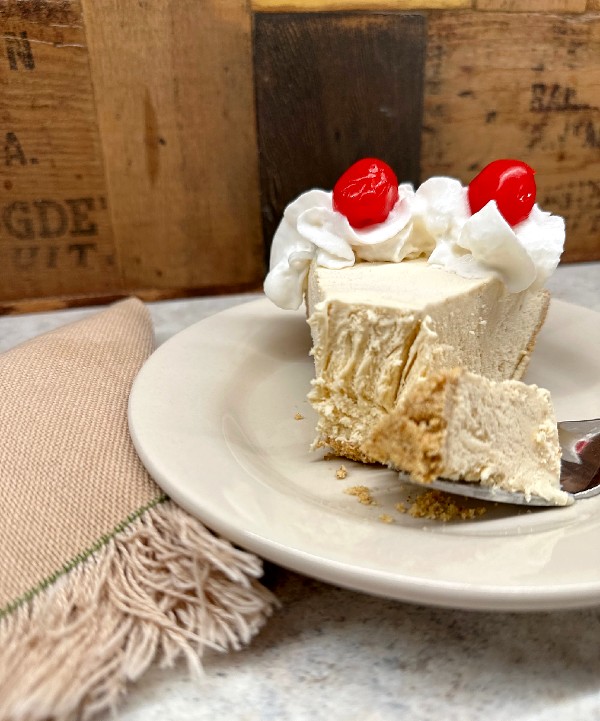 I posted a root beer float cake about six weeks ago, and everyone was crazy about it. But when I saw how easy it is to make this yummy root beer float pie, I said, "Sign me up!"
By the time August rolls around, I've lost some of my enthusiasm for turning on the oven. It's been a hot, humid summer where we live, and to be honest, I'm ready for some easy, no-bake, no-cook recipes! How about you?
This yummy little pie only takes six ingredients and about five minutes to put together (😉 if you remember to defrost the whipped topping,) then stick it in the freezer overnight or until you want to serve it!
Here's all you need to make this yummy root beer float pie. The whipped cream topping and maraschino cherries are optional garnishes, but why miss out on the fun? Besides, they make the pie look extra festive when you bring it out for dessert!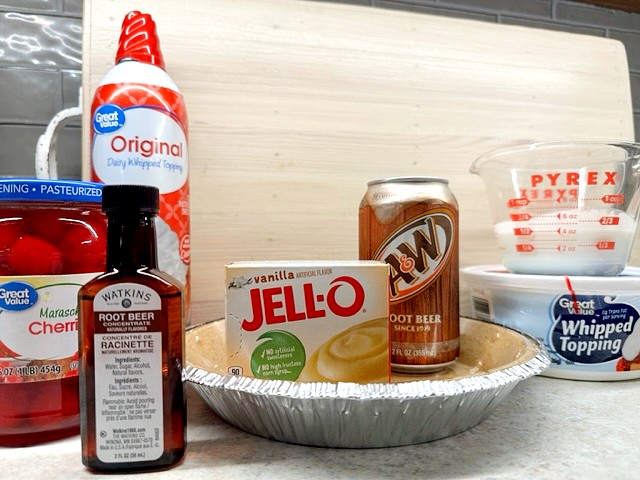 Why Not Make Two Pies While You're At It
You've got to love premade graham cracker crusts! I do enjoy making my own, and they are easy to do, but I'm telling you, picking up a house brand store-bought nine-inch pie crust for $1.26 is the best money I spent all week. It has a pan I don't have to wash and a built-in plastic dome to cover it in the freezer. I'm sold.
One twelve-ounce can of A&W root beer is exactly the right amount to make two pies, so why not pick up an extra container of whipped topping and a second box of instant vanilla pudding? One for now and one for later, or enough for everyone at the party to try it?
Combine the root beer, milk, and root beer concentrate in a large bowl, then sprinkle the DRY instant pudding mix on top. This pie NEEDS the root beer concentrate to give it the full-boded flavor you want. More about that in a minute.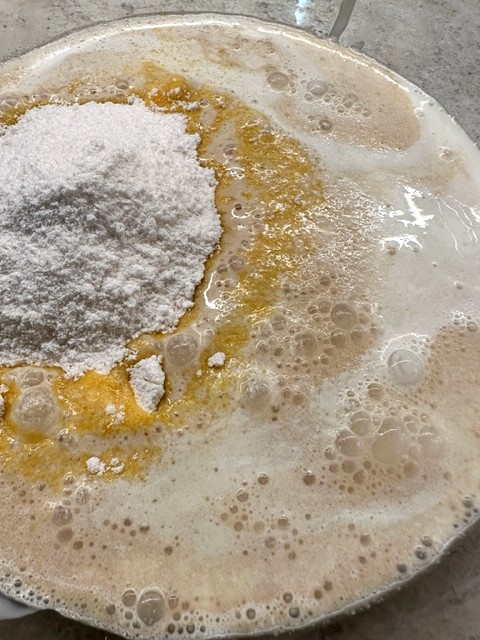 More good news. You don't even need a mixer! Just whisk the ingredients together until they're well blended, then let it sit for five minutes or so to thicken.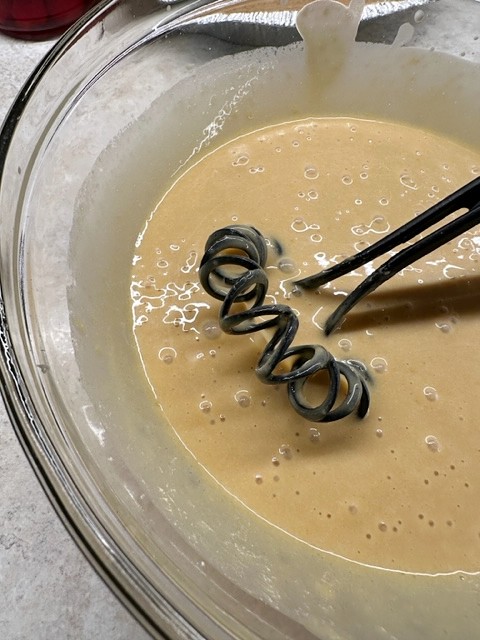 Now fold in a whole carton of defrosted whipped topping. You remembered, right? Pour that tasty mixture into the lovely premade graham cracker crust, and cover it with the handy plastic lid that came with the crust. Stash that root beer float pie in the freezer for eight hours, overnight, or until you're ready to serve it!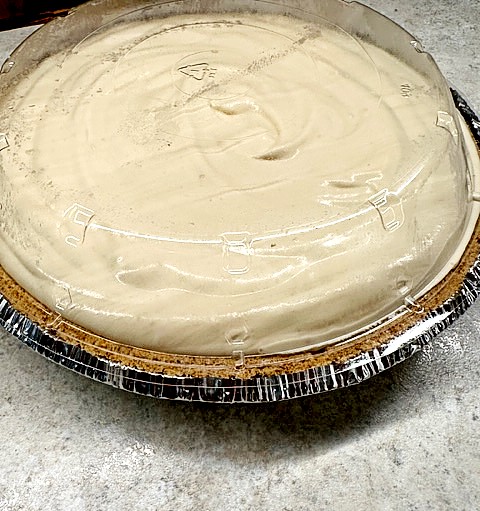 Root beer concentrate was a new one on me when I made the root beer float cake. You can buy it at Walmart, Menards, online, or wherever Watkins products are sold, and there are other brands, but Watkins is easy to source.
This pie will not taste like a root beer float without the root beer concentrate. There is no suitable substitute. The recipe calls for two tablespoons, which may sound like a lot.
Once all the other ingredients come together, I found that two tablespoons is just the right amount to make this root beer float pie taste like a root beer float you can eat with a fork! Tastes amazing!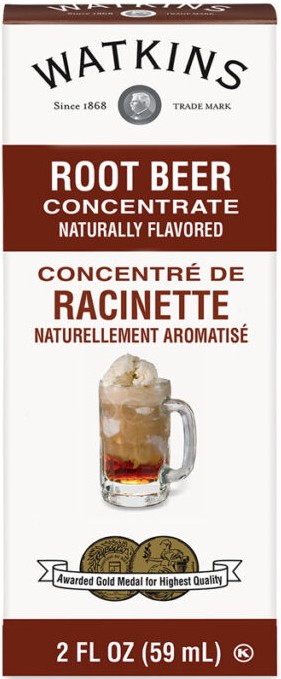 How To Garnish And Serve Your Root Beer Float Pie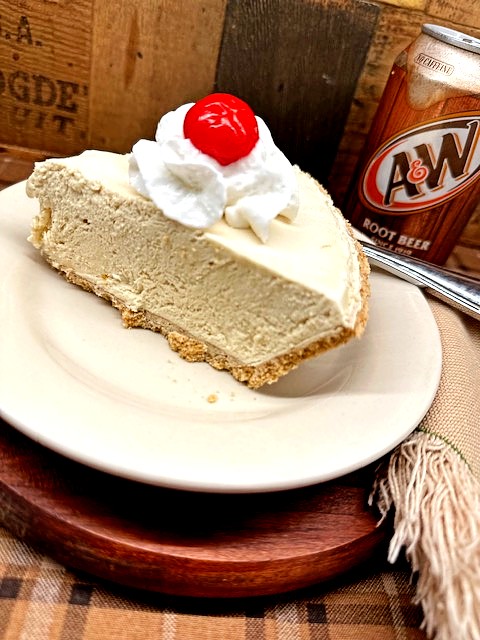 You can make whipped cream the old-fashioned way, absolutely! I chose to use real whipped cream in a can because it's easy and will be fun for the grandkids! They love to squirt some right in their mouth, and so do some grownups I know! The cherry on top is pure delight and gives it that soda shop vibe that is so perfect in the summer!
Next time, I might make my graham cracker crust, but instead of putting it into a pie shell, I might spoon it into the bottom of individual disposable flare cups, then add the filling, whipped cream, and a cherry on top and make little grab-and-go cups. I think they'd be fun for the kids when we go to the lake!
Yield: 8 servings
Root Beer Float Pie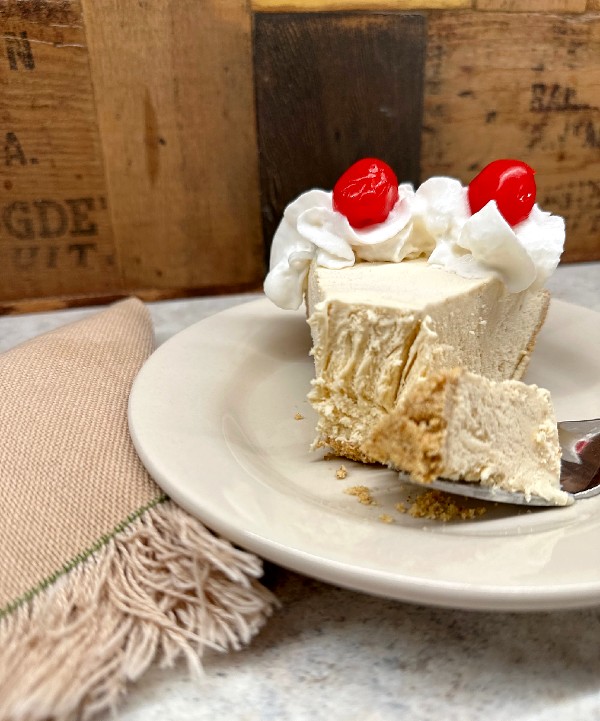 A quick and easy frozen pie that tastes exactly like a root beer float, but you can eat it with a fork!
Total Time
8 hours
5 minutes
Ingredients
One nine-inch ready-to-use graham cracker or shortbread crumb crust
3/4 cup root beer
1/2 cup half & half OR whole milk
2 tablespoons root beer concentrate
One 3.4-ounce box of DRY instant vanilla pudding mix
One 8-ounce carton whipped topping, DEFROSTED
Whipped topping in a can or whipped cream for garnish, optional, but why not?
Maraschino cherries for garnish, optional
Instructions
Combine the root beer, milk, and root beer concentrate in a large mixing bowl.
Sprinkle the vanilla pudding mix over it.
Whisk together for one or two minutes, then let it thicken for five minutes.
Fold in the thawed whipped topping and mix until it is well combined.
Pour the mixture into the prepared crumb crust and spread evenly.
Use the plastic lid from the pie crust to cover the pie and place it in the freezer for at least 8 hours or overnight.
Let the pie sit out for five minutes to soften so you can cut it easily.
Freeze any leftover pie.
Nutrition Information:
Yield:
8
Serving Size:
1
Amount Per Serving:
Calories:

314
Total Fat:

23g
Saturated Fat:

16g
Trans Fat:

0g
Unsaturated Fat:

6g
Cholesterol:

51mg
Sodium:

103mg
Carbohydrates:

25g
Fiber:

0g
Sugar:

21g
Protein:

4g
At Yeyfood, we love our pie! Here are some of our most popular pie recipes! Lemon Meringue Pie, Coconut Cream Pie, and Pumpkin Pie With Sweetened Condensed Milk. What is your favorite pie?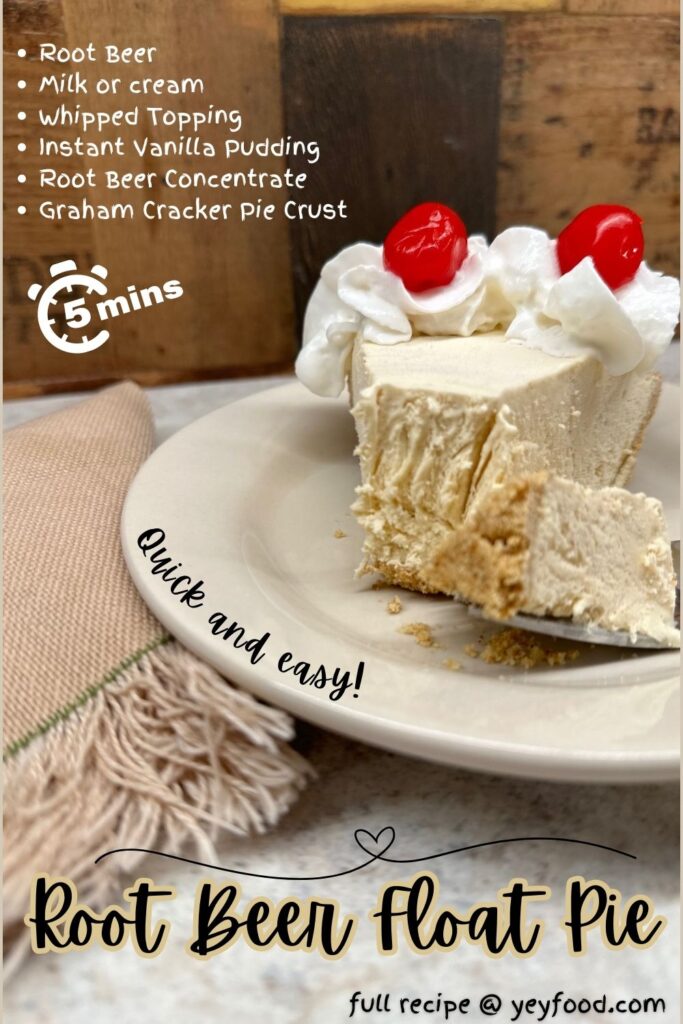 More tasty recipes from us: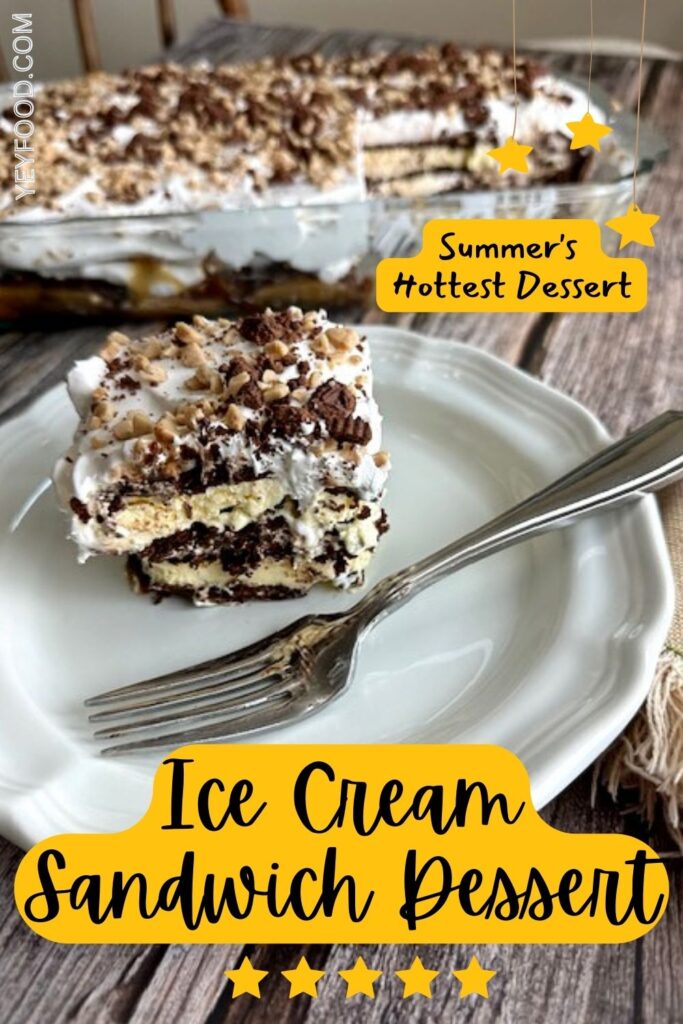 Easy 1 Pan Classic American Goulash
If you like these recipes, you are our people! You can check some related articles below or search via categories on the right. But be warned; you will be on here for hours. Enjoy!