It's Easy It's Delicious It's Unique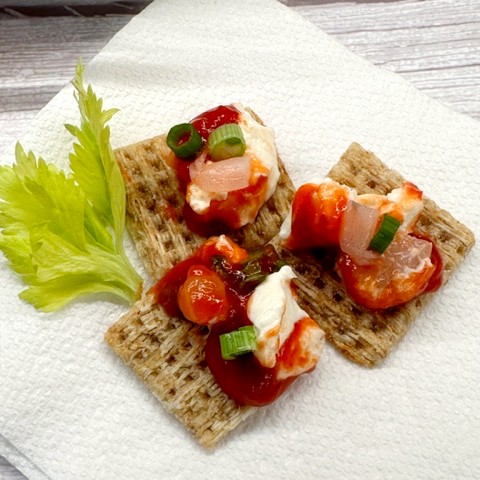 Make this showy shrimp dip that will serve ten people for less than the cost of a single shrimp cocktail in a local restaurant, and my cost estimate includes a box of crackers!
This would be that "something different" kind of thing to serve at your Super Bowl party get-together, and it is so easy to do that it's almost embarrassing to call it a recipe! This shrimp dip has all the elements of a shrimp cocktail in a scoopable, munchable form!
This shrimp dip recipe is a throwback to the 70s when we put tiny canned shrimp on top of cream cheese and cocktail sauce on an avocado green melamine plate and called it good.
And it was good! Everyone dived in when someone brought a plate of shrimp dip, and it was often the most popular thing on the table!
How To Make Your Beautiful Shrimp Dip Pinterest-Worthy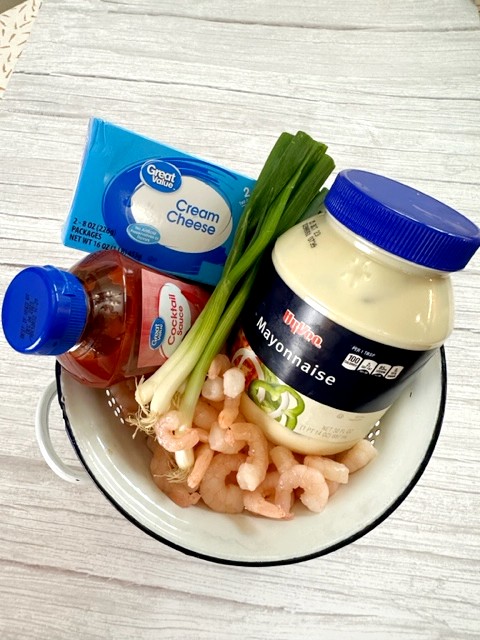 I mentioned it's almost embarrassing to call this a recipe because it's so simple and straightforward; it's bing; bang; boom! Assemble it in about ten minutes!
There's no doubt the ante has been upped in food presentation today. All the cooking shows, glossy magazines, and of course, Pinterest have raised the bar on how things should look!
Luckily, it's easy to make this dip look like a show-stopper with just a little more time and effort than grandma put in! Instead of canned shrimp, I used a bag of extra small, peeled, deveined, and tail-off cooked frozen shrimp.
These little shrimp worked perfectly; all I had to do was chop them a bit to ensure there was a little shrimp in every bite of dip. Defrost them by running them under cold water in a colander, then pat them dry with a paper towel and chop them coarsely.
Beat the cream cheese until it's soft with about two tablespoons of mayonnaise to make it more dippable, and spread it in your serving dish. Here I used a favorite square Pyrex baking dish. It's practical, and it shows off the dip nicely!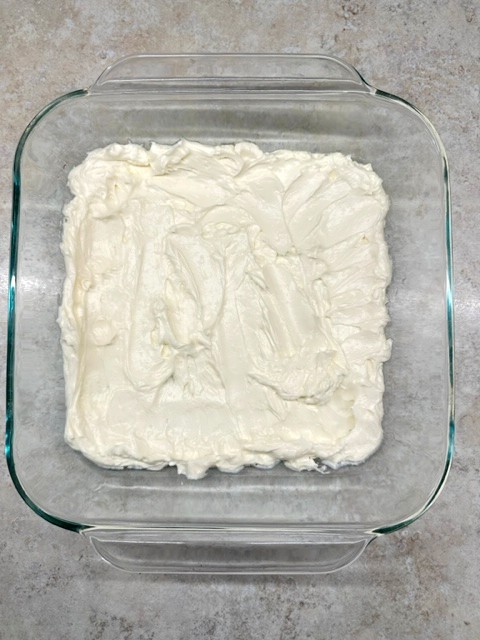 Pour a twelve-ounce bottle of cocktail sauce on the cream cheese layer. I try to keep some of this "wonder ingredient" on hand for many quick and easy recipes! I used a store brand, and it tasted great!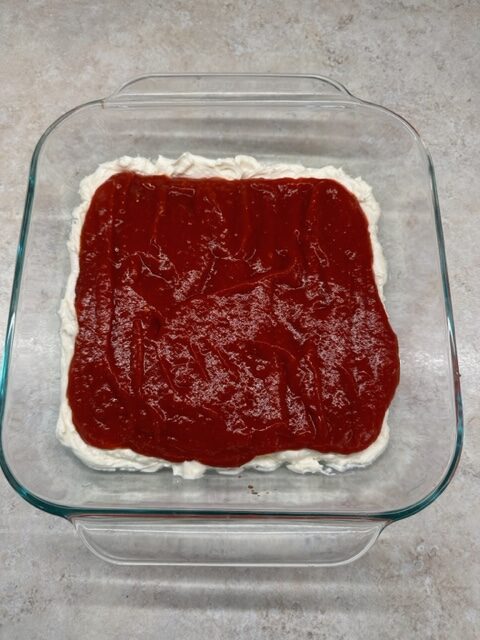 Chop a small bunch of green onions and include some green parts for color pop and a great-looking presentation.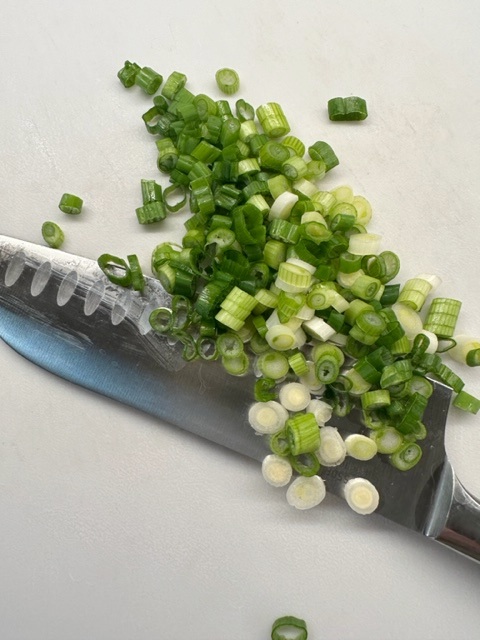 Set them aside until after you put the chopped shrimp on top of the cocktail sauce, then sprinkle them lavishly on top of your gorgeous dip! Green onions add so much to the flavor and appearance of the final product!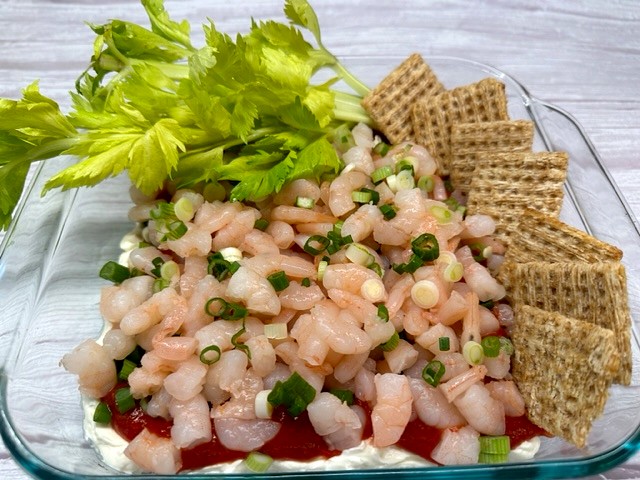 Things You Can Add To Make Your Beautiful Shrimp Dip Your Own
This recipe is "shrimp dip 101." If you want to add ingredients to give it your flavor signature, you can add Old Bay Seasoning, celery salt, Worcestershire sauce, or some form of heat like red pepper flakes or Tobasco sauce. No matter what you do, I predict this dip will be a hit!
Don't make this dip too far ahead; it's best to make it the same day it is served. If it will sit out for more than a couple of hours, place the serving dish on a bed of crushed ice. This can be as simple as putting ice in a larger pan and setting the serving dish on top.
This dip will keep for two or three days in the refrigerator if tightly wrapped, but it does not freeze well because of the cream cheese.
Yield: 10 servings
Shrimp Dip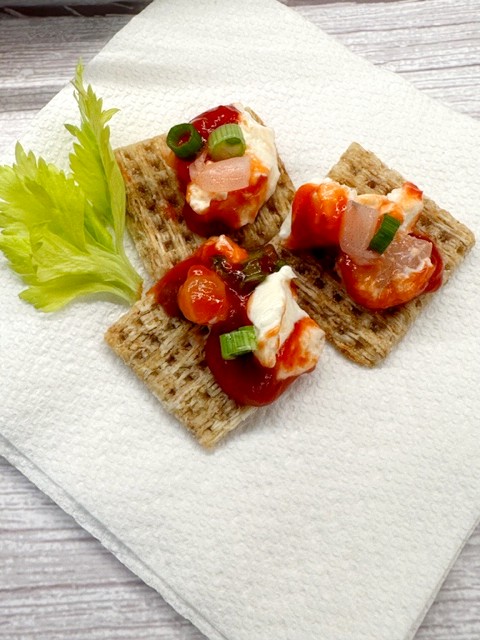 Easy four-ingredient shrimp dip appetizer with all the elements of a shrimp cocktail in a munchable dip to serve with crackers
Ingredients
One 12-ounce bag of small headless, tailless, deveined cooked, frozen shrimp, defrosted.
One 8-ounce block of cream cheese at room temperature
2 Tbsp mayonnaise
One 12-ounce bottle of cocktail sauce
One small bunch of green onions, finely chopped and including some green parts.
Crackers for serving, Triscuits work great.
Instructions
Beat cream cheese with mayonnaise until soft and spread in a serving dish. An 8" square baking dish or pie plate works well.
Pour cocktail sauce over the cream cheese evenly.
Coarsely chop the shrimp and distribute it over the cocktail sauce.
Put chopped green onions on top of the shrimp.
Keep cold; serve with crackers.
Refrigerate leftovers for up to two or three days if tightly wrapped in plastic film.
This dip does not freeze well.
We love parties and all kinds of party food, like appetizers and dips! Here are some of our favorites from over the years! Oven Baked Buffalo Wings, Ten Minute Cheese Ball, Irish Nachos, Puff Pastry Appetizer With Cheese And Garlic. Does your family have some favorites you plan to serve on Super Bowl Sunday or other occasions? Will you share?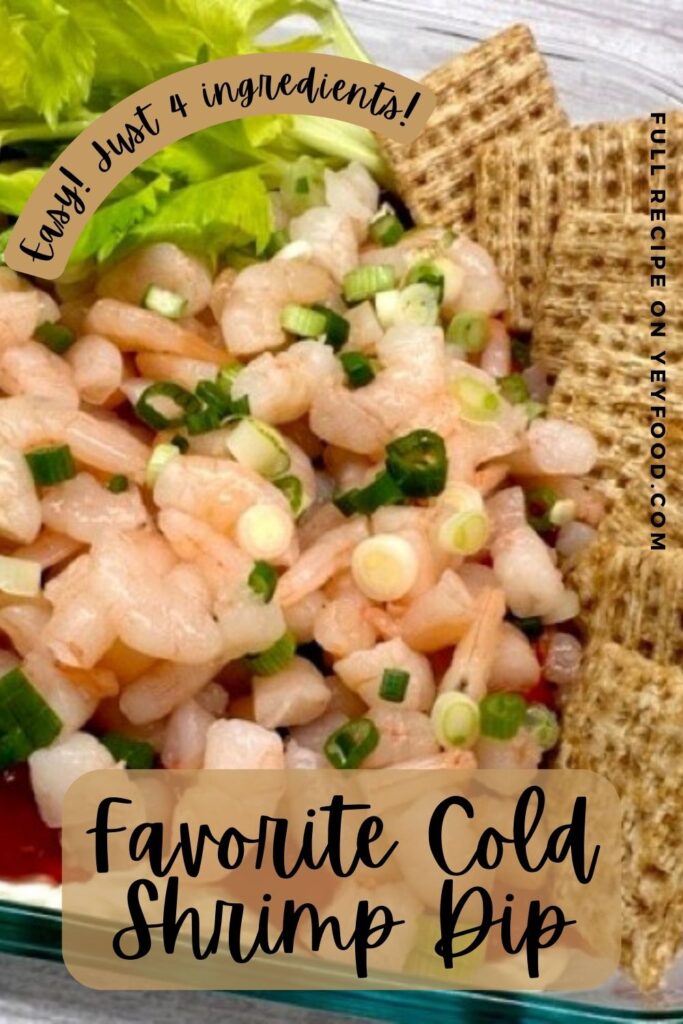 MORE OF OUR QUICK AND EASY FAMILY-STYLE RECIPES: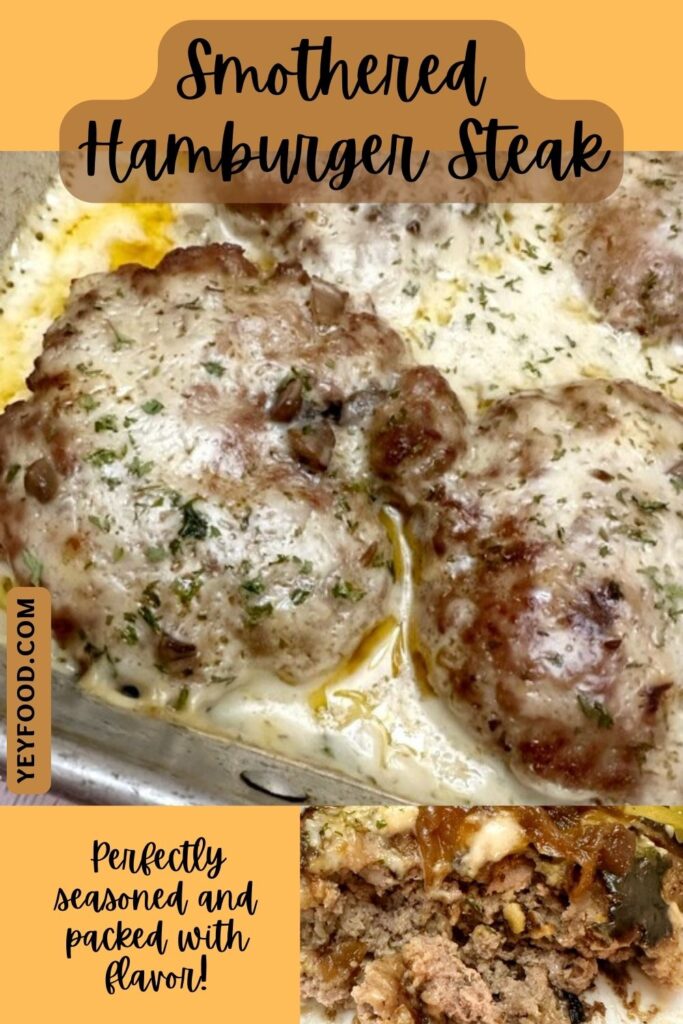 The Number 1 Practically Perfect Poppy Seed Bread
How To Make Authentic Runzas Right In Your Very Own Kitchen
If you like these recipes, you are our people! You can check some related articles below or search via categories on the right. But be warned; you will be on here for hours. Enjoy!
.