Tender And Succulent In About Twenty Minutes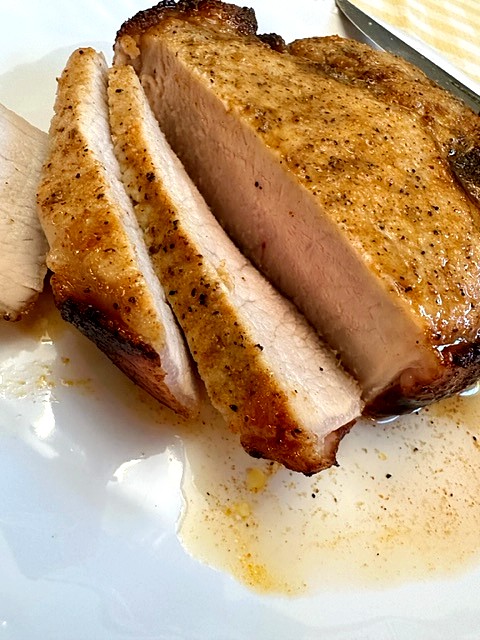 This recipe makes the best dang bone-in air fryer pork chops you ever ate. Tender, juicy, and packed with flavor, they've got some great-looking char that make them look and taste extra good.
This recipe works best with thick pork chops because the longer cooking time gives the chops more time to brown and get pretty and tastier!
The secret is a quick and easy rub you can make in a minute with stuff you probably have in the cupboard. Then, the air fryer does its magic, quickly cooking the air fryer pork chop with a tornado of extremely hot air circulating on all sides of the meat, sealing in the juices.
The other thing the air fryer does is a little science-y but very cool. It's called The Maillard reaction. It's like a culinary chemistry experiment. When the super-heated air dances on the surface of the meat, it creates an almost-magical browning process.
This process creates a gorgeous char on the outside, adding a crispy and delightful touch. The air fryer pork chops look more appetizing, and the flavor is enhanced when the Maillard reaction takes place.
Nerd Alert: What The Maillard Reaction Does To Air Fryer Pork Chops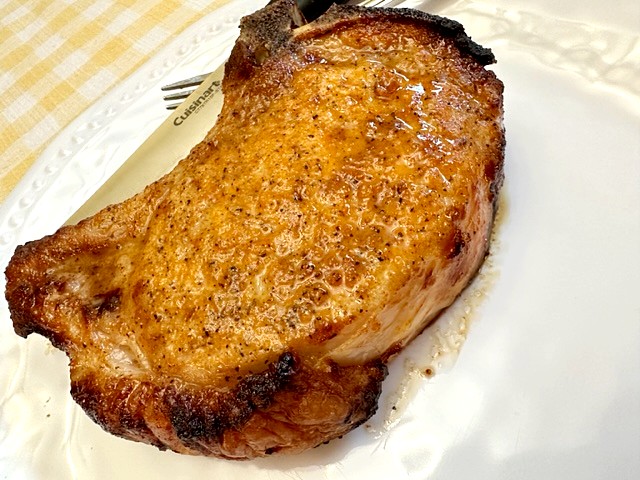 The Maillard reaction is a fantastic chemical dance that occurs when cooking certain foods. It's named after the clever scientist Louis-Camille Maillard, who discovered it.
The Maillard reaction occurs between proteins and sugars in food. It's a fancy way of saying that heat causes them to team up and create a delicious transformation that all starts when they combine under intense heat to form new compounds.
It's a chemical reaction that creates the beautiful brown coloration and enhanced flavor of food. Think of the enhanced appearance and flavor of oven-roasted vegetables or potatoes; even marshmallows and bread change how they look and taste when you toast them. It's why a roast makes better gravy when you sear it first.
To sum it up, the Maillard reaction occurs when proteins and sugars in food get heated up. They team up to create new compounds that give these air fryer pork chops their lovely brown color and delicious flavor.
Let's Start With A Nice Thick Pork Chop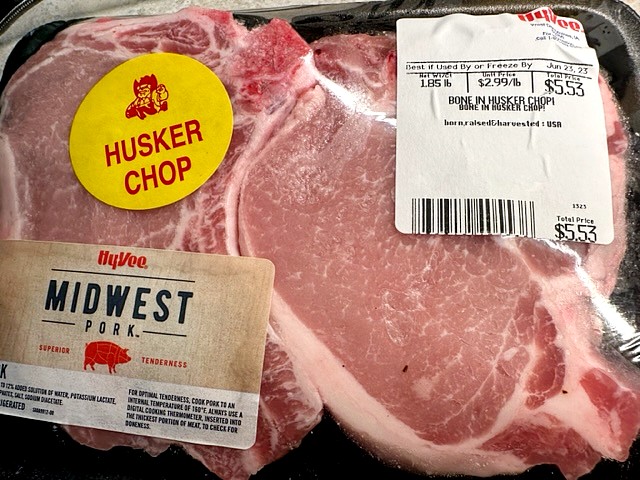 I was delighted to find these bone-in pork chops on sale! If you're curious, "Husker chops" is a nod to our University of Nebraska mascot Herbie Husker. Nebraskans are crazy loyal fans through thick and thin years!
These plump chops were about one and one-half inches thick, perfect for trying this cooking method. Start by thoroughly rinsing the chops in cool water and patting them dry with paper towels. Please don't skip this step!
Now brush the chops with olive oil on both sides. This will help the rub to stick better. Preheat your air fryer to 400 degrees for about five minutes (unless it's like mine and only goes to 390 for some strange reason.) You will want a nice hot air fryer for our air fryer pork chops!
Now grab a little bowl, dump the rub ingredients together, and mix them with your fingers. The amounts are for two thick chops, but you can easily double or triple the recipe and keep some rub on hand in a tightly sealed jar. It's not just for air fryer pork chops; it's super good on chicken, too.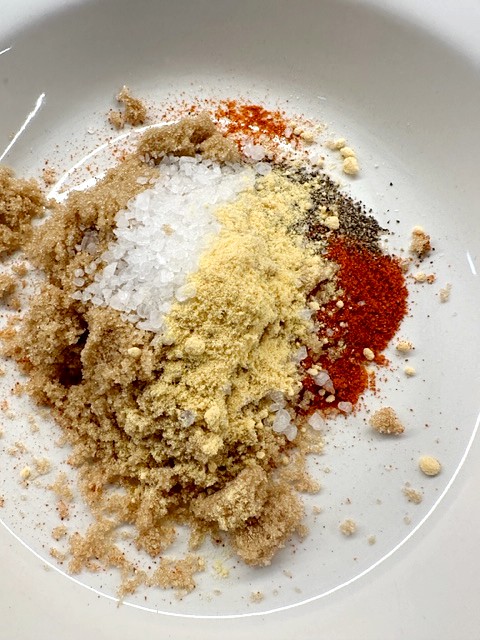 Now pat it generously on all surfaces of the meat, both sides, pressing it in place, then put them in the air fryer basket. My air fryer is a little on the small side, so these fit a little more snugly than would be ideal, but as the meat cooks, it shrinks, so it worked out perfectly in the end!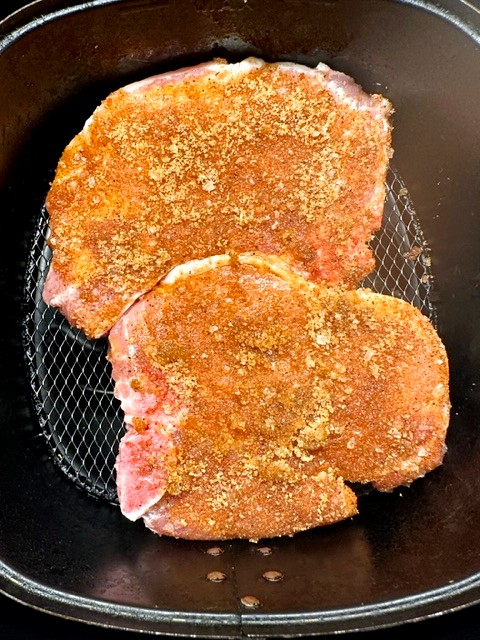 Now cook the chops for about twelve minutes, turning them halfway through the cooking time. It's important to check the temperature of the meat before serving. Pork should always be cooked to an internal temperature of 160 degrees, so give them a few extra minutes if needed. An instant-read thermometer is the ideal gadget for this!
When you take the pork chops out of the fryer, put them on a plate to rest for a few minutes to allow the juices to form. I like to slice them thin and dip each bite into those glorious juices with each bite!
We ate our air fryer pork chops on the patio with a baked potato on the side. They are so delicious!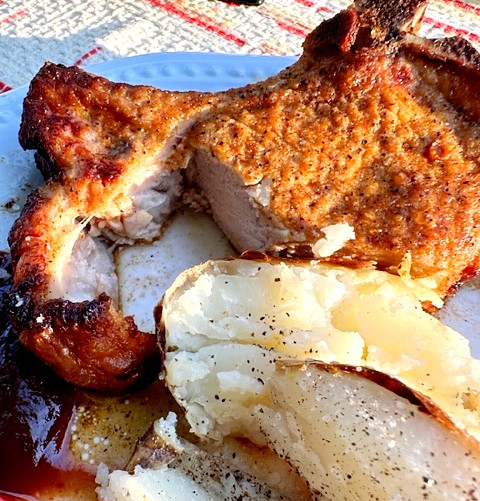 I don't grill as often since I've got an air fryer. It's so handy to get amazing flavor without the hassle of tending the grill. Do you love your air fryer? Here are some of our most popular air fryer recipes. Air Fryer Pineapple, Easy 7-Minute Air Fryer Hot Dogs, Air Fried Pickles With Bacon And Ranch. What's your favorite thing to make in an air fryer?
Yield: 2 servings
Air Fryer Bone-In Pork Chops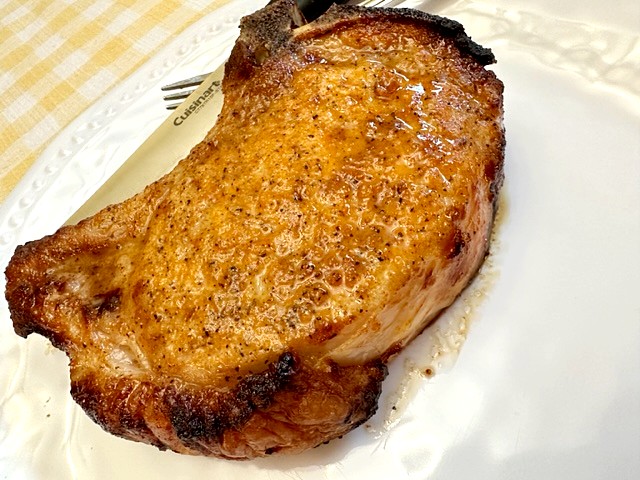 The best way to cook thick bone in work chops is in an air fryer using this amazing rub,
Additional Time
5 minutes
Ingredients
2 center-cut, bone-in pork chops, 1 ½ – 2 inches thick
1–2 tablespoons olive oil
2 tablespoons brown sugar
1 tablespoon paprika
1 ½ teaspoons salt
1 ½ teaspoons fresh ground black pepper
1 teaspoon ground mustard
½ teaspoon onion powder
¼ teaspoon garlic powder
Instructions
Preheat the air fryer to 400 degrees for 5 minutes. You want it good and hot.
Rinse the pork chops with cool water and pat dry completely with a paper towel.
In a small bowl, mix all the dry ingredients.
Coat the pork chops with olive oil and generously coat both sides of the pork chop with the spice rub mixture. Use as much of the rub as you can get to stick.
Cook pork chops in the air fryer at 400 degrees for 12 minutes, flipping pork chops over after 6 minutes.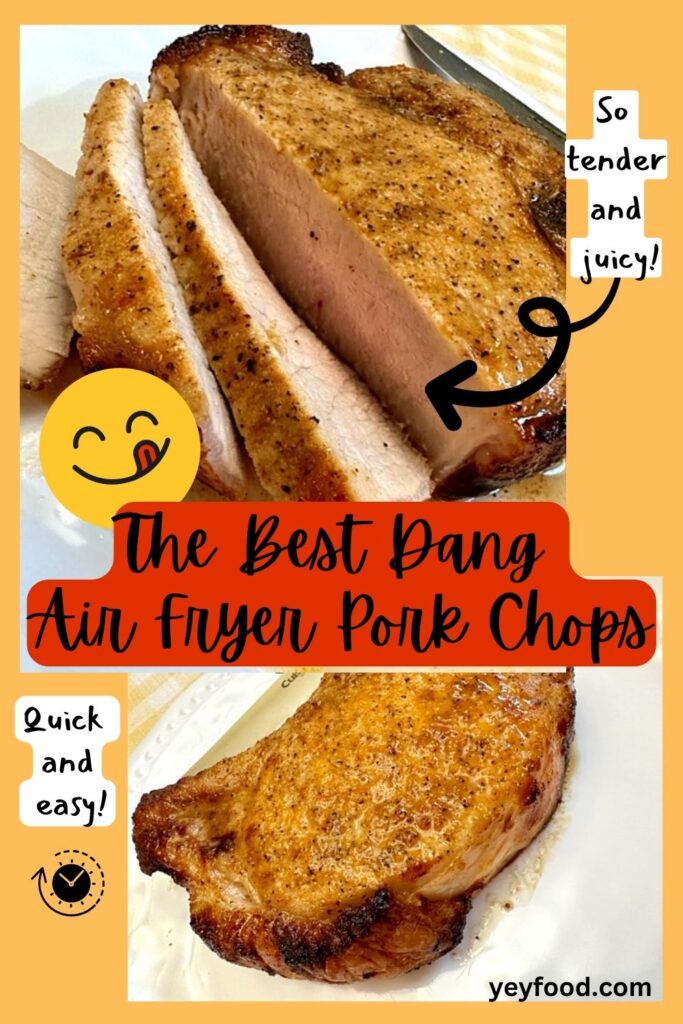 MORE OF OUR FABULOUSLY TASTY RECIPES: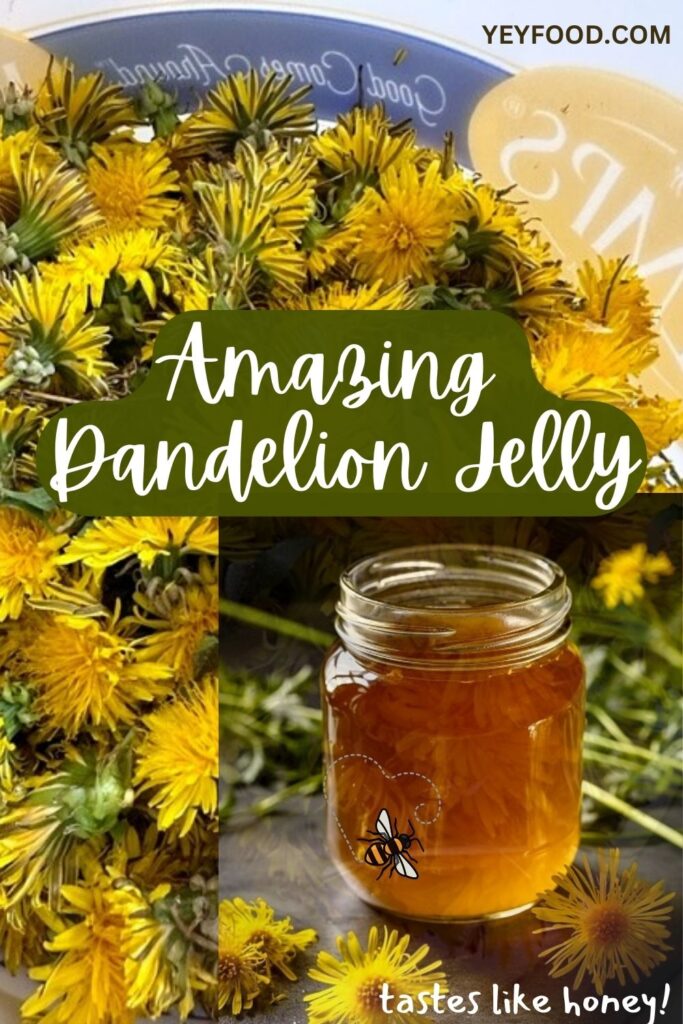 4 Reasons You Should Freeze Some Sweet Corn This Summer
How To Make The White BBQ Sauce That's Fascinated Us Since 1925
German Sauerkraut Casserole With Bacon And Brown Sugar
If you like these recipes, you are our people! You can check some related articles below or search via categories on the right. But be warned; you will be on here for hours. Enjoy!