Skip The Brownies And Try Something Different This Time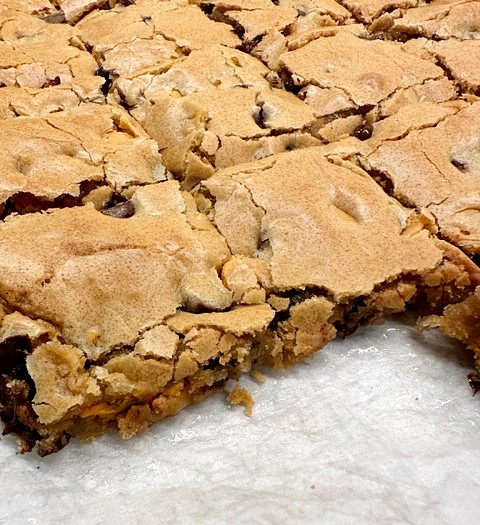 When I saw this recipe for butterscotch blondies, I couldn't get to the kitchen fast enough to try them. There was a time I couldn't get enough chocolate, and a pan of fudgy "lunchroom lady" brownies was enough to make me giddy. These days I crave butterscotch, caramel, and toffee much more than I do chocolate.
Butterscotch life savers were always a favorite of mine, even in my chocolate-loving years. These easy bar cookies are made with butter, brown sugar, and vanilla. They get a boost of butterscotch flavor from the addition of butterscotch chips. This recipe also adds chocolate chips and chopped nuts for a trifecta of amazing flavors and textures.
What's A Blondie And What Makes It Different Than A Brownie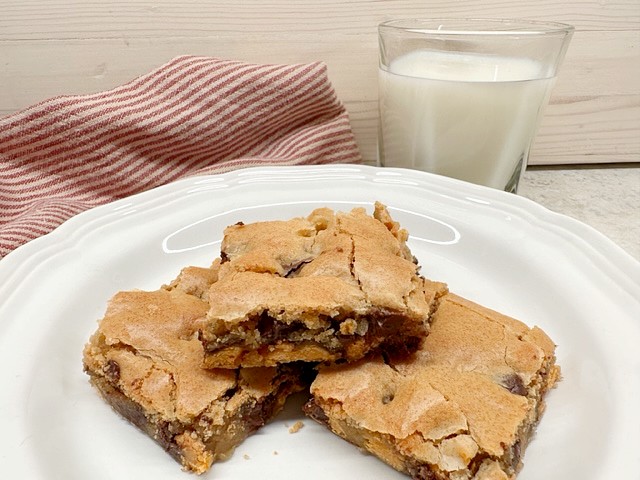 Blondies do not have cocoa in them, they use brown sugar instead of white sugar to make golden brown colored bar butterscotch blondies. They're baked in a pan and cut into squares instead of being shaped one at a time like chocolate chip cookies, and that saves a lot of time.
You can use light brown or dark brown sugar in them, but dark brown sugar has a higher molasses content and will produce a deeper shade of brown and a more pronounced butterscotch flavor.
Blondies tend to be moister and more chewy-gooey in the center than a brownie. You may need to beat blondies longer to get air into the batter because the brown sugar is dense. The brown sugar in the batter will often produce a thin shiny layer on the top of the blondie and that is simply part of the charm.
Don't overbake blondies, bake it just enough that a toothpick comes out clean. They will continue to bake for a while after you take them out of the oven.
Let's Make Some Butterscotch Blondies
I'm a fairly lazy efficient cook and I like to make things easy as I can in the kitchen, plus I want to wash as few dishes as possible so I like making things in one bowl whenever I can.
I love using my Pampered Chef Batter Bowl for this recipe. It is microwave safe, so I began by melting butter in the microwave and then adding brown sugar. Beat them together thoroughly.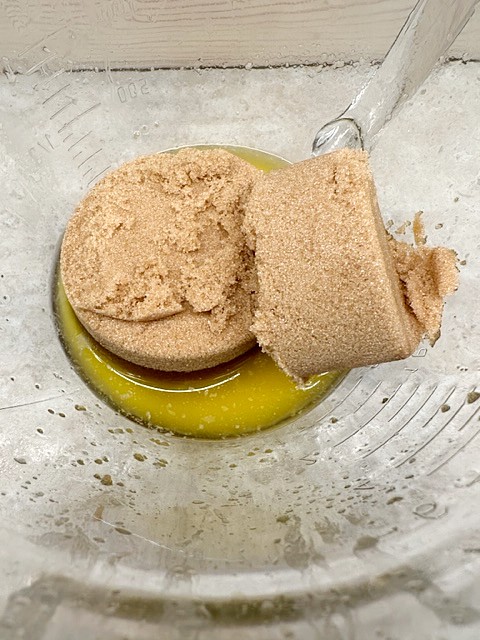 When you've beaten those two ingredients together, beat in two eggs, and add the baking powder, salt, and vanilla, plus an optional tablespoon of bourbon for a little extra flavor. Beat again until the batter is light. Gradually add the flour and mix until the flour is well incorporated but don't overmix at this point.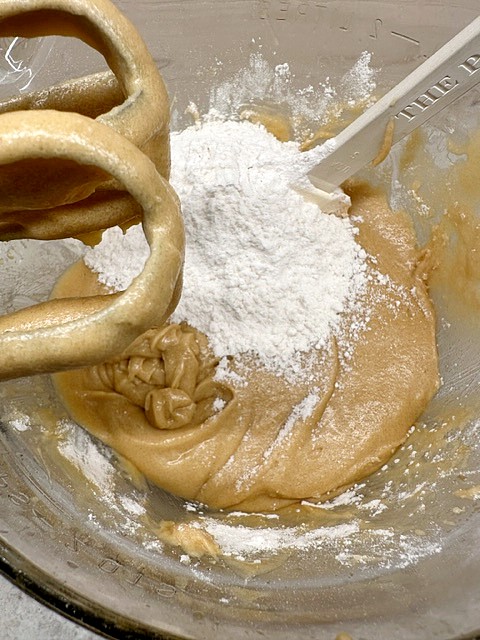 Now fold in one cup of butterscotch chips, one cup of chocolate chips, and one cup of chopped nuts of your choice. I did not add the nuts because my husband prefers it that way, but you can bet if I lived alone there'd be a heaping cup of pecans in my butterscotch blondies!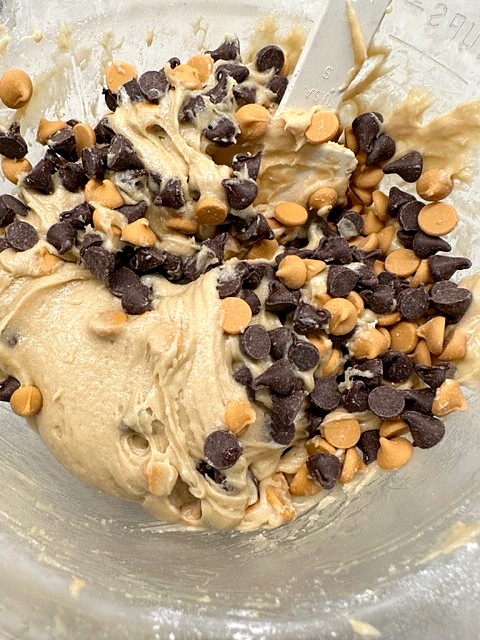 Line a nine-by-thirteen-inch baking pan with parchment paper and carefully spread the thick batter in the pan. I found it easiest to use a spatula I had sprayed with Pam. The parchment paper will help you lift the finished butterscotch blondies out of the pan and cut them into neat squares.
Now bake your blondies in a 350-degree oven for about 20-22 minutes, just until a toothpick or cake tester comes out clean. They will bake a while longer as they cool. Don't get impatient, let them cool completely before you cut them into squares. This could take an hour or two!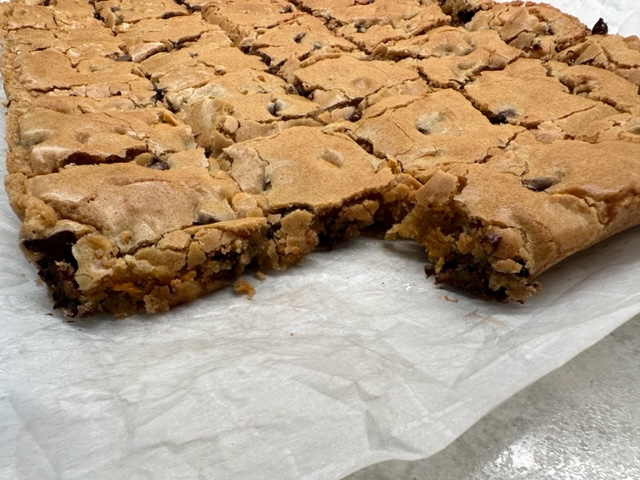 When you cut them into squares, don't drag your knife through the pan. Cut and lift the knife, then cut and lift. This will keep the brownies nice and square. Use a small spatula to lift them onto a serving plate.
I used one of my favorite tools to cut the butterscotch blondies into squares, my metal bench scraper! I use it for so many things, I couldn't run my kitchen without it! The handy ruler along the edge makes it easy to cut uniform pieces! Just press and lift, press and lift!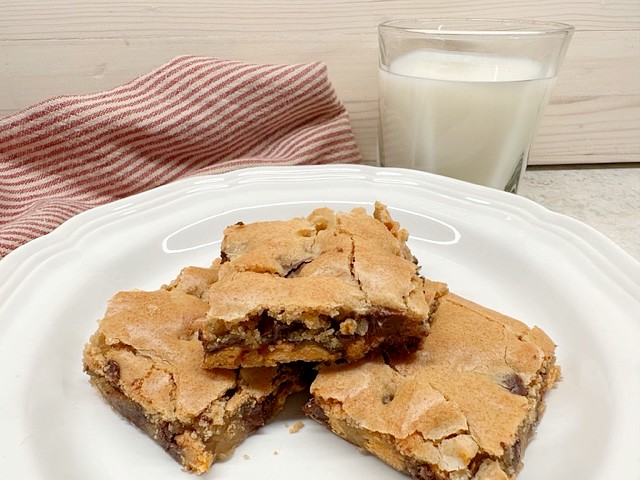 Keep the blondies in a tightly covered container. They will be fine on the counter at room temperature for a few days, but if it will be more than four or five days, move them to the refrigerator or freeze them. If you wrap them individually, you can snitch them from the freezer one at a time to enjoy!
I love a blondie with a glass of cold milk but they are great warmed slightly in the microwave for a few seconds and topped with vanilla ice cream! It makes a fantastic dessert!
Yield: 24 bars
Butterscotch Blondies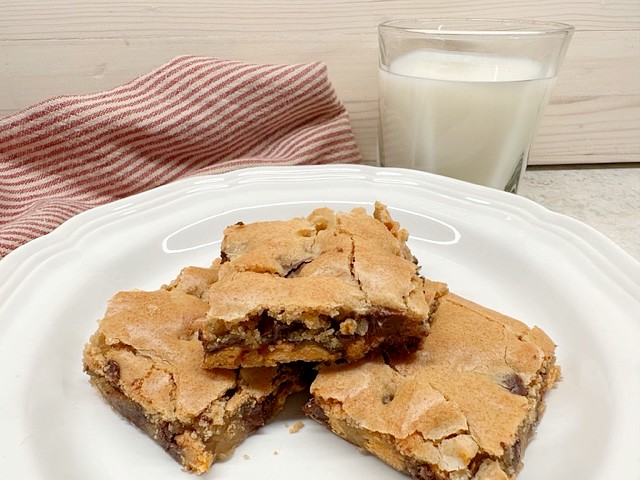 Wonderful chewy bar cookies made with butter and brown sugar, then packed with butterscotch and chocolate chips, and nuts!
Ingredients
1/2 cup butter
1 1/2 cups brown sugar
1 3/4 cups flour
2 tsp baking powder
1/2 tsp salt
2 large eggs
2 tsp vanilla
1 Tbs Bourbon (optional)
1 cup butterscotch chips
1 cup chocolate chips
1 cup chopped walnuts or pecans
Instructions
Preheat oven to 350 F. and line a 9" x 13" pan with parchment paper.

Melt the butter in a microwave-safe bowl. Add the brown sugar and beat well.

Beat in the two eggs, vanilla, bourbon, baking powder, and salt.

Add the flour and mix just to incorporate the flour.

Fold in the chips and nuts and spread the mixture evenly in the prepared pan.

Bake until light brown on the sides and top, about 18-20 minutes.

Remove the blondies from the oven and let them cool completely before cutting them into bars.
All of us at Yeyfood do love our sweets! Here are some of our most popular recipes for desserts and other sweet treats! Most Delicious Fudge Brownie, Peanut Butter Fudge, Saltine Cracker Toffee, and Chocolate Ritz Peanut Butter Crackers.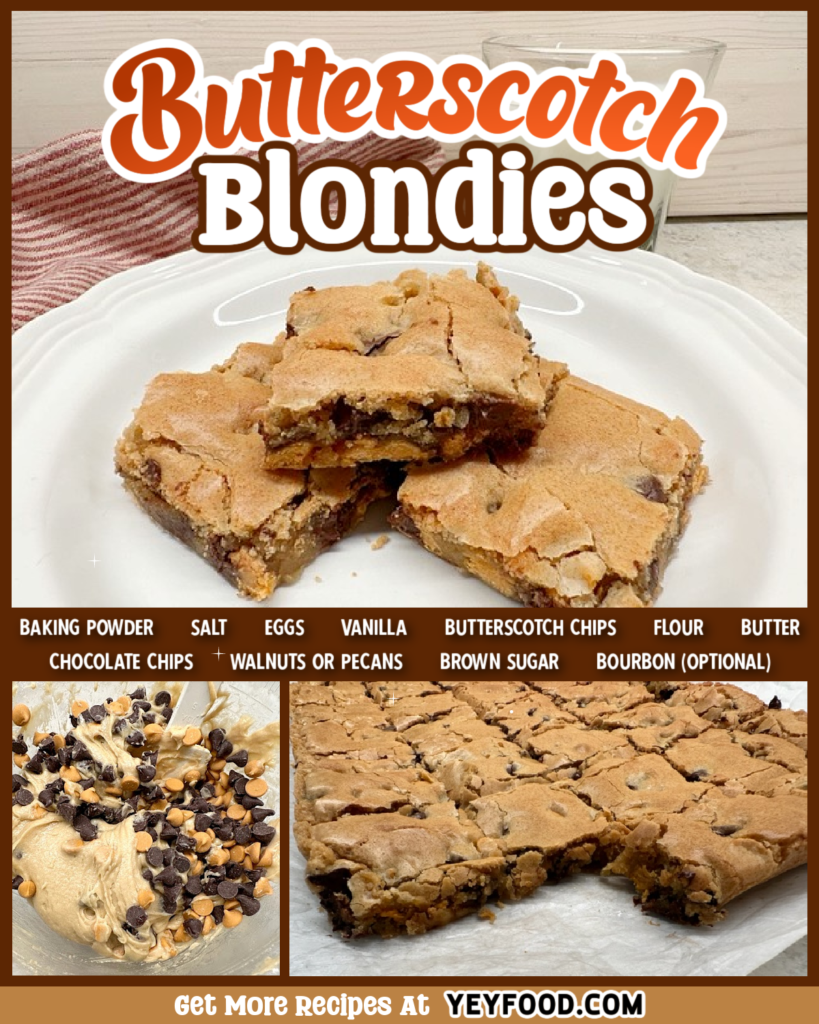 MORE OF OUR QUICK AND EASY FAMILY-STYLE RECIPES: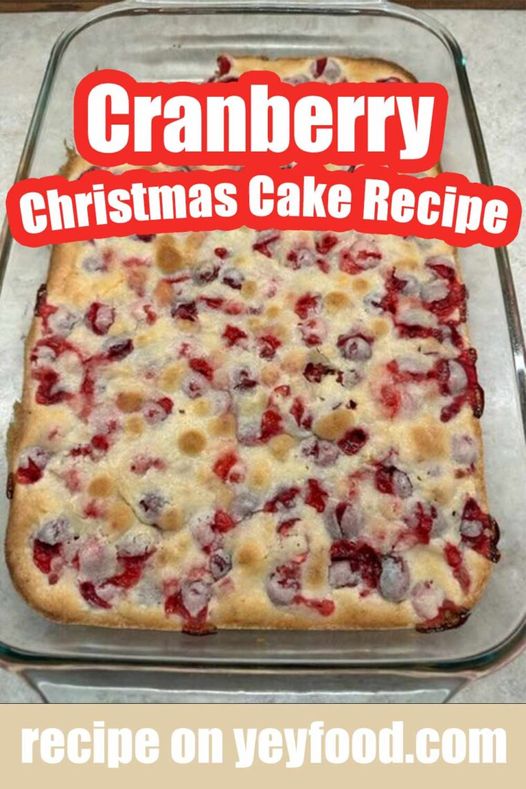 The Ultimate Bread and Butter Pickle Recipe
The Number 1 Practically Perfect Poppy Seed Bread
If you like these recipes, you are our people! You can check some related articles below or search via categories on the right. But be warned; you will be on here for hours. Enjoy!