Ground Beef And Vegetables Comfort Soup Recipe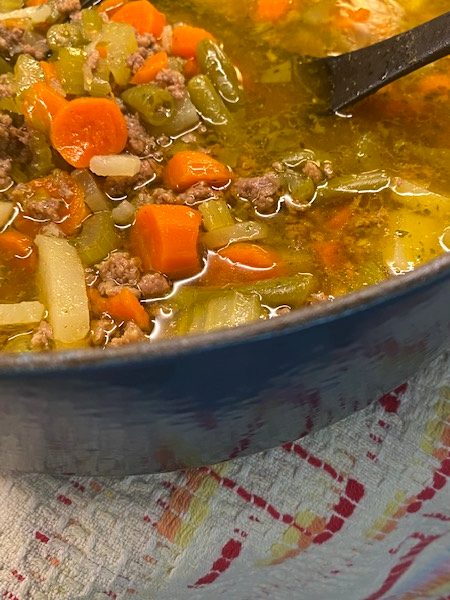 I call this "comfort soup" because it is the delicious soup I take to my friends when they need some love or at least a lift. It is as simple as can be and made from the most basic soup ingredients in the pantry. I call it comfort soup because there is something quietly soothing, nearly magical, about a warm bowl of homemade soup when you are sad, hurting, or anxious.
On a cold night or after a difficult day, preparing a pot of this homey soup brings me comfort as I peel and chop the vegetables. The familiar aroma that rises to my nostrils while I stir the kettle makes me feel that all will be right with the world if I reframe my thoughts.
When I cradle a warm bowl of soup in my hands, it restores my perspective. It makes me feel grateful for my kitchen and my simple home, and pretty soon, I'm feeling better about life.
Brighten Someone's Day With A Bowlful Of Delicious Comfort Soup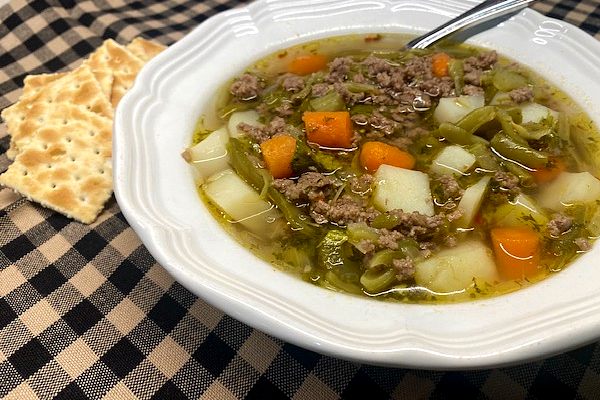 Begin by browning two pounds of ground beef. Add one medium onion you have chopped fine and three pressed garlic cloves. Continue cooking until the onion and garlic are soft and fragrant. Drain any excess fat and break the beef into fine crumbles if needed.
Next, add 2 quarts of water and a quarter cup of what I consider the world's best vegetable flavor base, Knorr. Before the pandemic, I bought this bouillon in cube form in our local grocery stores, but it has not reappeared on the shelves. I was desperate to find them because I use this bouillon to add an amazing depth of flavor to so many dishes.
I found the restaurant pack on Amazon, and that's how I buy it today because it's become a pantry staple for me! The cubes are available on Amazon now, so hopefully, they will reappear in stores before long.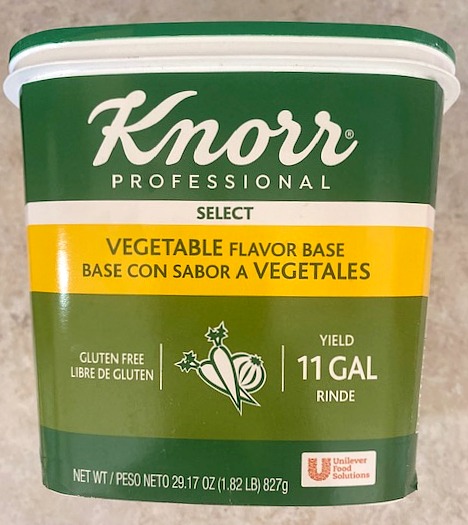 Next, add two cups of peeled, diced potatoes, two cups of peeled, sliced carrots, and two cups of finely chopped celery. Chop up and include the flavorful celery leaves right along with the stalks! Then add two cans of undrained green beans, either cut or French style, depending on what you have in the cupboard! Add salt, pepper, and parsley. The parsley is just for looks, but it makes a pretty bowl!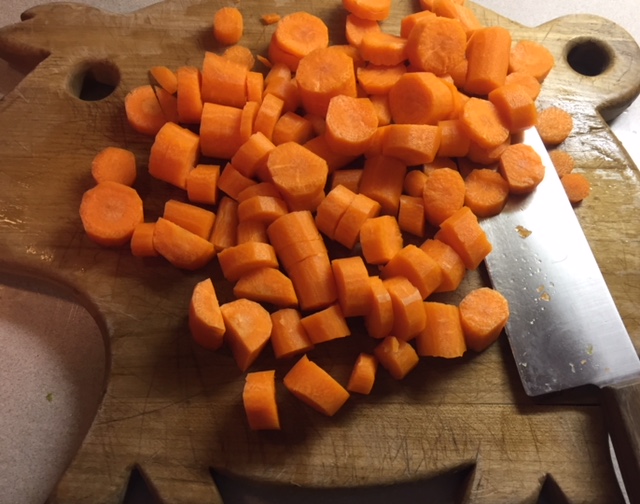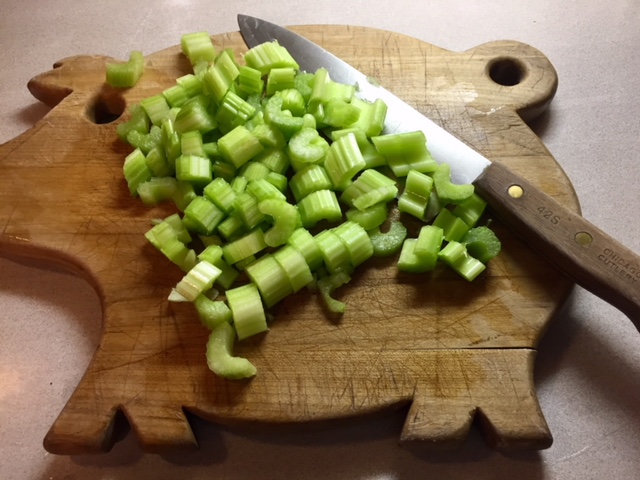 All that's left to do is let the soup simmer until the veggies are tender! This wonderful soup reheats beautifully and, as with most soup, tastes even better the next day and the next!
Yield: 12 serings
Ground Beef And Vegetable Comfort Soup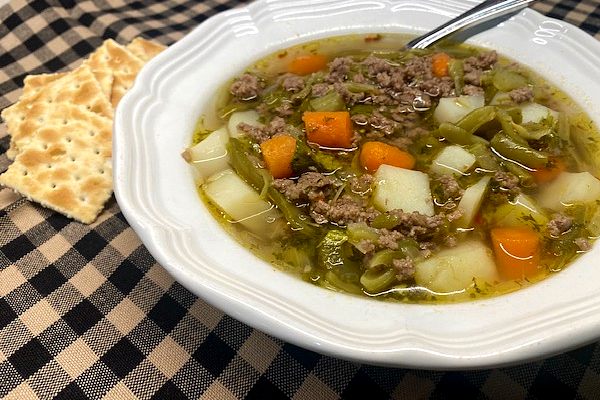 This recipe is a simple homemade soup using ground beef, fresh vegetables, and vegetable bouillon.
Ingredients
two pounds ground beef
one medium onion, chopped
3 cloves of garlic, peeled and pressed
two cups peeled, diced potatoes
two cups peeled, sliced carrots
two cups finely chopped celery, include the leaves
two 14.5-ounce cans of green beans, undrained
two quarts of water
1/4 cup of Knorr vegetable soup base or large vegetable bouillon cubes to make 2 quarts of broth
1 tsp seasoned salt, or to taste
1 tsp seasoned pepper, or to taste
2 Tbsp dried parsey, optional but pretty
Instructions
Brown the ground beef along with the chopped onion and pressed garlic.
Drain off excess fat if needed.
Add water and bouillon.
Add chopped potatoes, sliced carrots, chopped celery, green beans, salt, pepper, and parsley, if desired.
Simmer until the vegetables are tender.
What's your favorite, most comforting soup? Here are some other recipes you might enjoy: Chicken Noodle Soup, Minestrone Soup, and Beer Cheese Soup. All of them are great with this crusty rustic bread you can bake for pennies!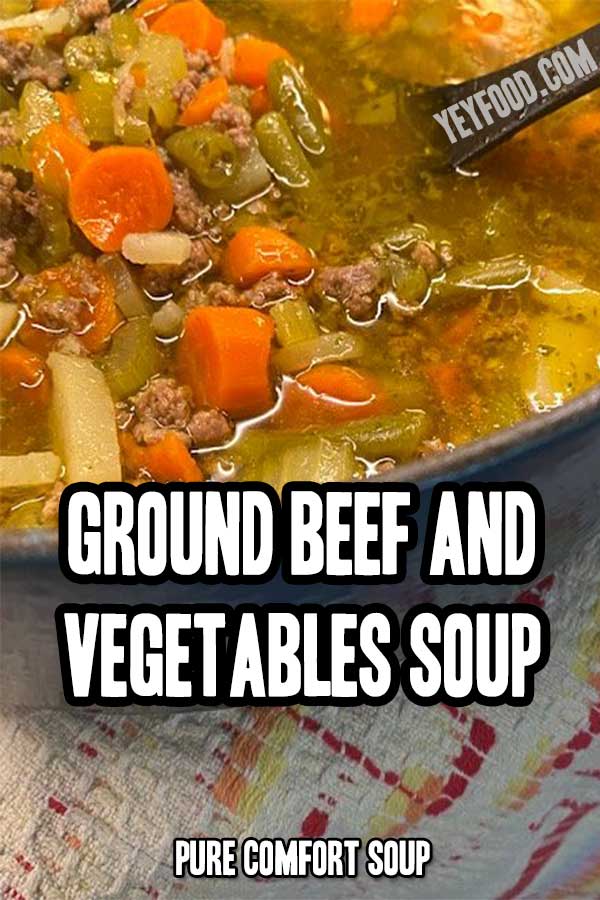 MORE OF OUR QUICK AND EASY FAMILY-STYLE RECIPES:
The Ultimate Bread and Butter Pickle Recipe
The Number 1 Practically Perfect Poppy Seed Bread
Oven-Baked Steak With Brown Gravy
If you like these recipes, you are our people! You can check some related articles below or search via categories on the right. But be warned; you will be on here for hours. Enjoy!