This Delicious Dish Will Make You Pray For Leftover Turkey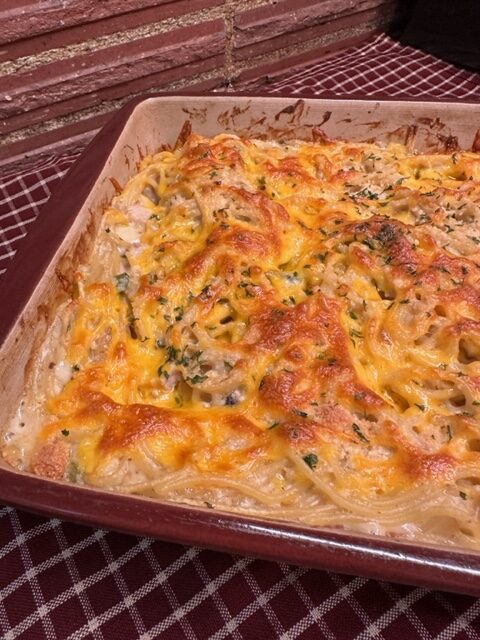 True story! Turkey Tetrazzini was created for Luisa Tetrazzini, a famous and beloved opera singer who lived in San Francisco for many years. The story is told that Chef Ernest Arbogast developed the dish just for her when he was the chef at the Palace Hotel in that city by the bay.
The dish proved to be as popular as the singer! In October 1908, Good Housekeeping magazine mentioned Turkey Tetrazzini. They described it as a dish of cooked turkey in a cream sauce, with spaghetti, grated cheese, sliced mushrooms, and bread crumbs on top.
What a great thing to do with that leftover turkey from Thanksgiving or Easter. It has so much more pizazz than soup or sandwiches! Papa doesn't care for turkey at all, but he enjoys it in this dish!
How To Transform Leftover Turkey Into An Amazing Dish
Turkey Tetrazzini was one of my first cooking experiences. Even though I began cooking and baking when I could see over the stove, this was my first actual "main dish."
I was about eleven years old and a Camp Fire Girl. The name of our troop, made up of fifth-grade girls, was AO-Wa-Kiya. Our leader was Mrs. Lane, a very intelligent and sophisticated woman. Mrs. Lane wanted us to learn how to cook.
Oh, heavenly days, we thought we were big stuff in our little aprons! We served this dish to our mothers at a luncheon. I served Turkey Tetrazzini when my husband's parents met my family for the first time, so I'm kind of sentimental about it!
Begin by sauteeing some peppers and onion in butter. This step adds lots of color and flavor. Use any color of peppers; the more colorful, the better. If you find bell peppers on sale sometime, grab them and freeze them. It's so easy, and you can saute them right from the freezer!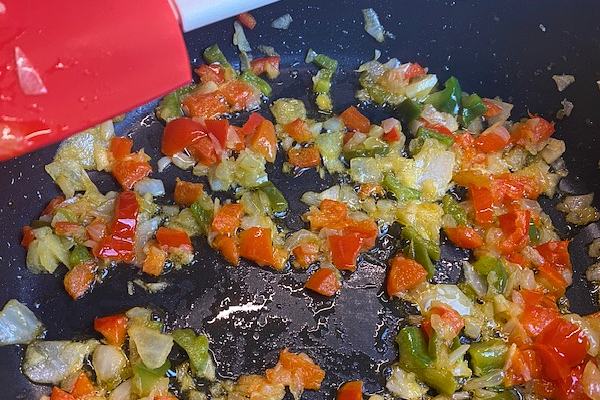 Now add a can of mushroom soup plus one soup can of whole milk and two cans of water. Heck, who needs a measuring cup? When you use the soup can to measure, you get every bit of goody out of the can, and there's no measuring cup to wash! (A regular can of soup is 10.75 ounces or about one and a third cups.)
Add two heaping tablespoons of Better Than Bouillon turkey base to the pan. I also add a vegetable bouillon cube for extra flavor, and my favorite brand is Knorr. I love it so much for so many recipes I buy it online in a restaurant-size pack. If you are a mushroom fan, Papa is not; you can add a small can of sliced mushrooms, drained.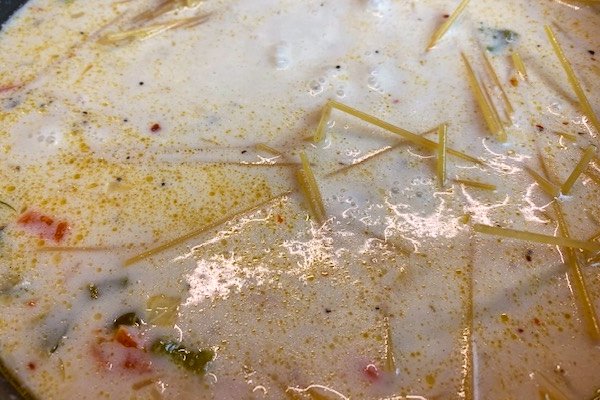 Break the spaghetti in thirds, so it's easier to eat and less messy to serve from the casserole. Cover the pan tightly and let it simmer for about twenty minutes. It is important to stir the pan occasionally to ensure the spaghetti is tender and doesn't stick together in clumps. You may need to add a little more milk or water.
While that is cooking, cut the turkey into approximately one-inch cubes and put them in the bottom of a greased baking dish. Pour the creamy spaghetti mixture on top of the turkey and stir it up a bit.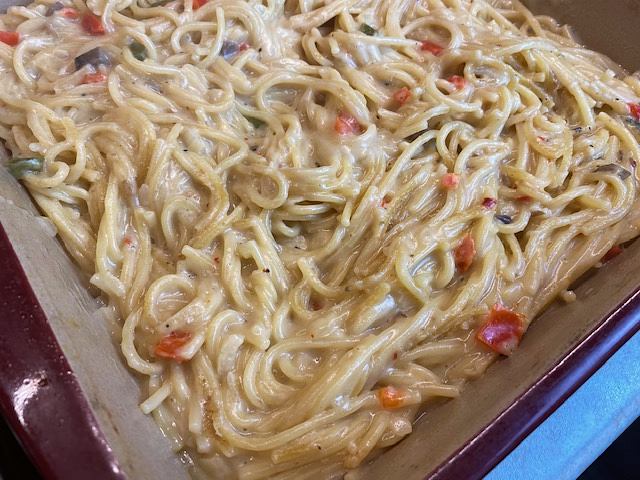 Now Let's Make A Beautiful Presentation
Last, I sprinkled grated cheddar cheese and shredded parmesan on top. And parsley, of course! I call it "green magic" because somehow it makes everything taste better!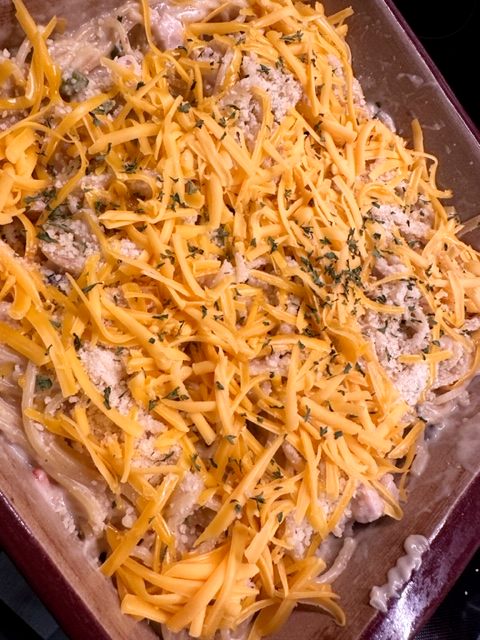 All that's left to do is pop it in a hot oven, about 425 degrees, for 20 minutes or so. It only needs to bake long enough for the cheese to get lightly browned and bubbly!! I love serving turkey tetrazzini with broccoli, green beans, or peas for added color.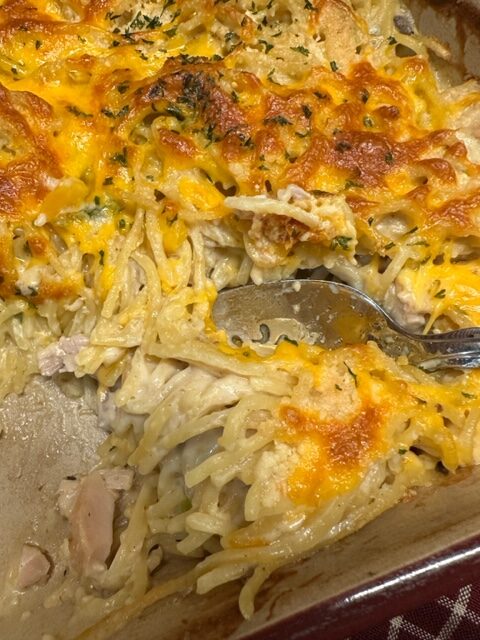 Yield: 8 servings
Turkey Tetrazzini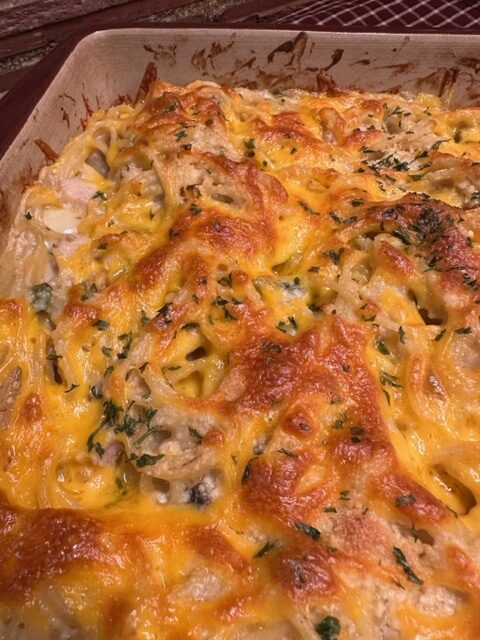 This is a classic pasta dish with spaghetti and turkey in a creamy sauce and topped with two kinds of cheese.
Ingredients
3 Tbsp butter
1/2 cup diced onion
1/2 cup diced peppers, you can use any color
2 to 3 cups cooked turkey, diced or shredded
1 10.75 ounce can cream of mushroom soup
2 soup cans water, about 2 2/3 cup
1 soup can whole milk, about 1 1/3 cups
12 ounces dry spaghetti, broken in thirds
2 heaping Tbsp Better Than Bouillon Roasted Turkey Base
1 large cube Knorr Vegetable Bouillon
1 cup (or more if you like) grated cheddar cheese
3/4 cup shredded Parmesan cheese
1 Tbsp or more parsley
Instructions
Use a non-stick skillet with a tight-fitting lid.
Saute onions and peppers in butter until soft and fragrant.
Add milk, water, and both bouillons to the pan and stir well.
Break spaghetti approximately in thirds and add to the pan. Stir well.
Cover tightly and simmer on medium-low heat for about 20 minutes until the pasta is tender. Stir occasionally so spaghetti strands are separated. You may need to add a bit more milk or water.
Put the turkey in a casserole dish or baking pan you have buttered or sprayed. Pour the spaghetti mixture over the turkey and stir to combine.
Add the cheese and parsley on top.
Bake for about 20 minutes in a 425-degree oven or until the cheese melts and gets browned and bubbly.
Nutrition Information:
Yield:
8
Serving Size:
1
Amount Per Serving:
Calories:

549
Total Fat:

20g
Saturated Fat:

9g
Trans Fat:

0g
Unsaturated Fat:

10g
Cholesterol:

155mg
Sodium:

1041mg
Carbohydrates:

43g
Fiber:

3g
Sugar:

5g
Protein:

46g
You Can Also Make Yummy Tetrazzini With Chicken Or Tuna
What if you don't have any leftover turkey? You don't want to struggle with a whole turkey? Not a problem! Good news! Frozen turkey breast is often inexpensive, lean, and an excellent source of protein.
It takes very little effort to cook a turkey breast. You can easily make tender, flavorful turkey in an Instant Pot or Crock-Pot when you aren't concerned about presentation.
Or, you can make Chicken Tetrazzini instead! Cook up some chicken breast in the Instant Pot and use your electric mixer to shred it amazingly fast! Substitute Better Than Bouillon in their roasted chicken flavor, and you've got this!
No time for that, even? Use canned or rotisserie chicken to make this creamy, cheesy, delicious dish fast enough for a weeknight!! Tuna Tetrazzini is really tasty, too, and all you need to do is open a can! Give it a try! It's kid-friendly and great to pack for a tasty lunch; any leftovers reheat beautifully in the microwave!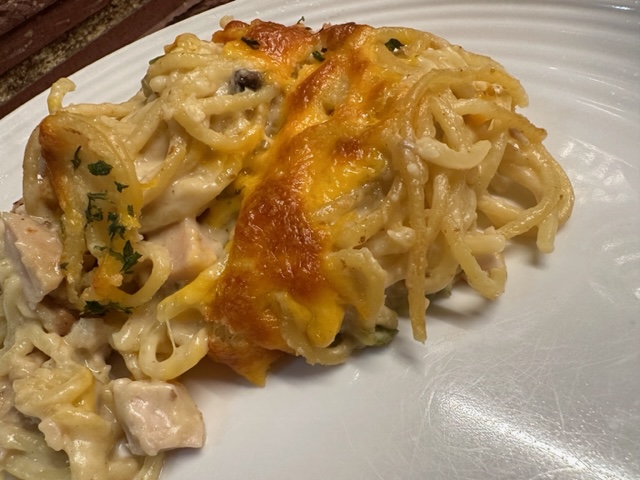 Casseroles are comfort food and perfect for cold evenings when we gather around the table. Here are some of our popular comfort food dishes. All-American Goulash, Colcannon, Cozy Corn Chowder.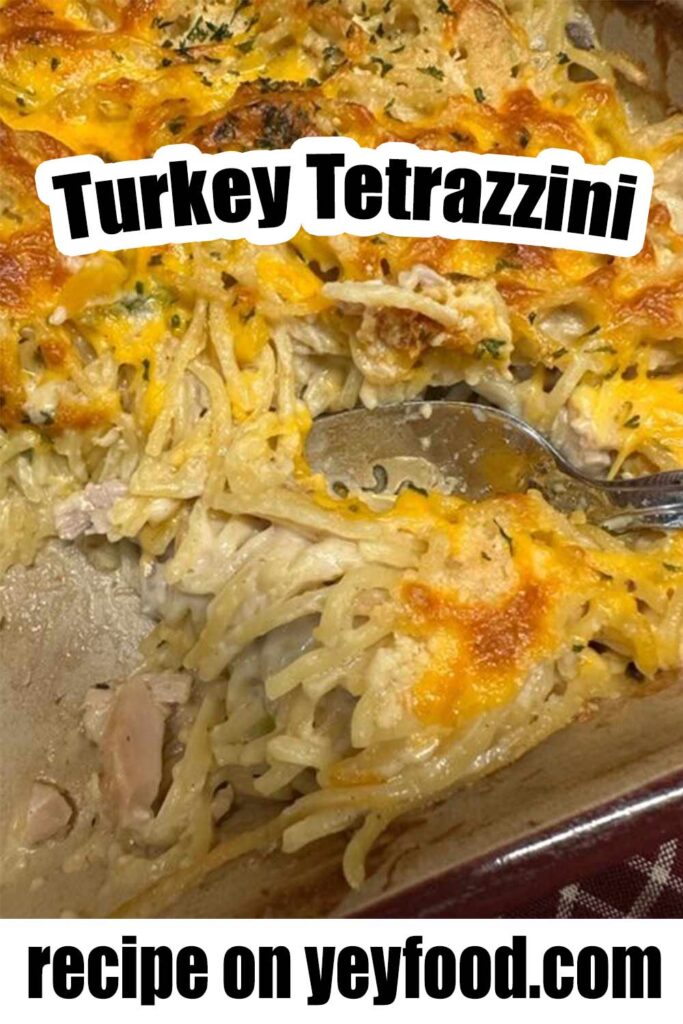 MORE OF OUR QUICK AND EASY FAMILY-STYLE RECIPES: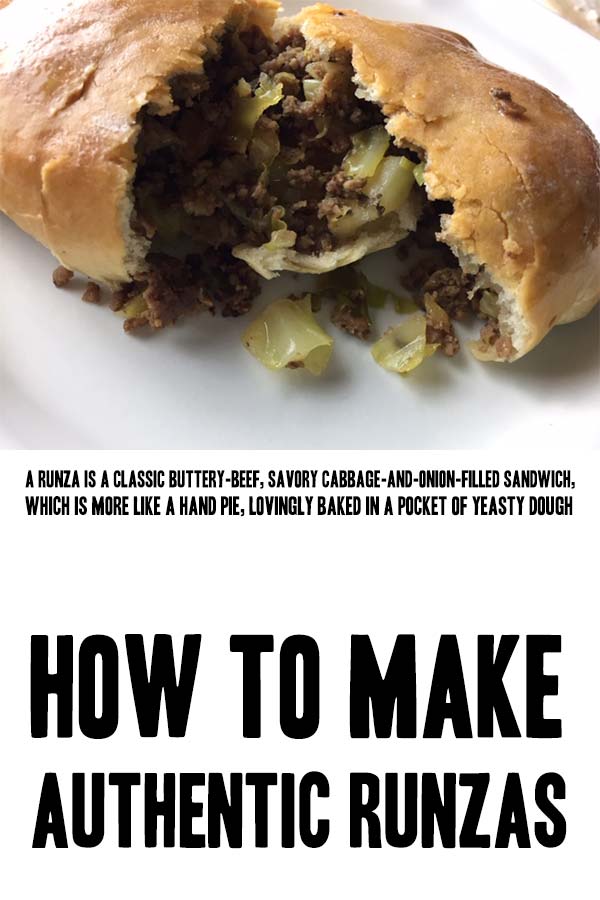 The Number 1 Practically Perfect Poppy Seed Bread
If you like these recipes, you are our people! You can check some related articles below or search via categories on the right. But be warned; you will be on here for hours. Enjoy!