Two Ingredient Blueberry Cake Recipe
Bake this two-ingredient blueberry cake, and you'll discover 1 + 1 = MORE! Combine an angel food cake mix with a can of blueberry pie filling, and watch the fascinating purple batter magically transform into a beautiful dessert with the taste of summer! It is so light and delicious!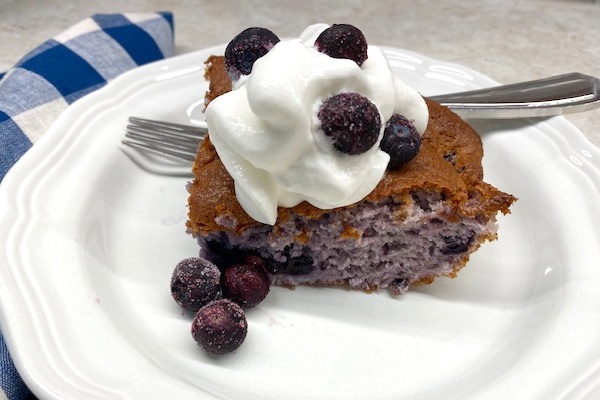 My husband has a sweet tooth like few people I know. After dinner, he always asks, "Do you have a little something sweet?" Of course, I usually do, but there are days when I just toss him a bag of M and Ms!
This easy cake is such a perfect dessert for the busiest days because it only takes two ingredients; an angel food cake mix and a can of blueberry pie filling. You don't even need to get out the mixer because you can stir this baby up with just a bowl and a spoon.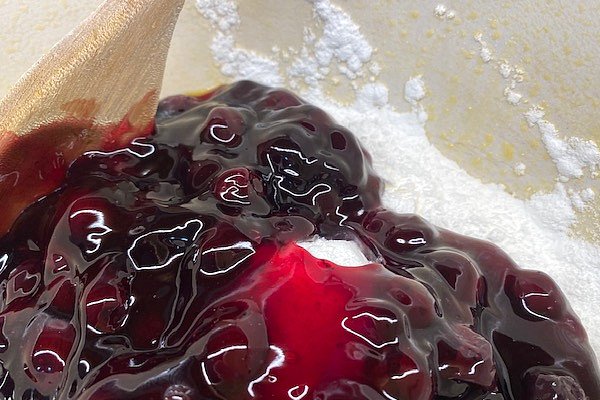 The batter is crazy-looking! When the pie filling meets the cake mix, everything gets all bubbly and excited, and the whole thing turns the wildest shade of purpley blue! Pour the colorful batter into a 13″ by 9″ baking pan you have sprayed with non-stick cooking spray. Spray only the bottom of the pan so the batter can climb the sides of the pan as it bakes.
Amazingly enough, when the cake is baked, it looks like a totally normal golden brown cake on the outside!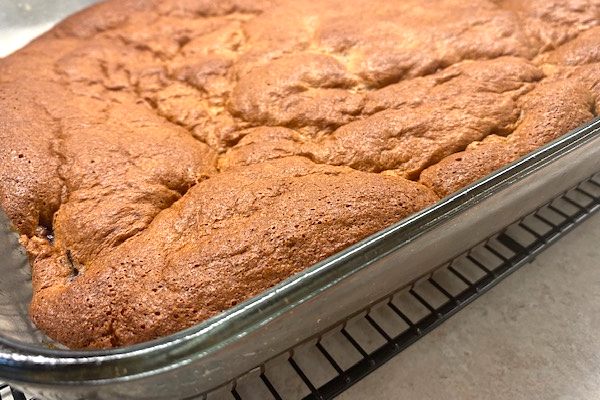 Let the cake cool completely before cutting it. We ate it with a dollop of whipped topping. I didn't have any fresh blueberries, so I used frozen ones for a little garnish and extra flavor. It was great!
Yield: 15 servings
Two-Ingedient Blueberry Cake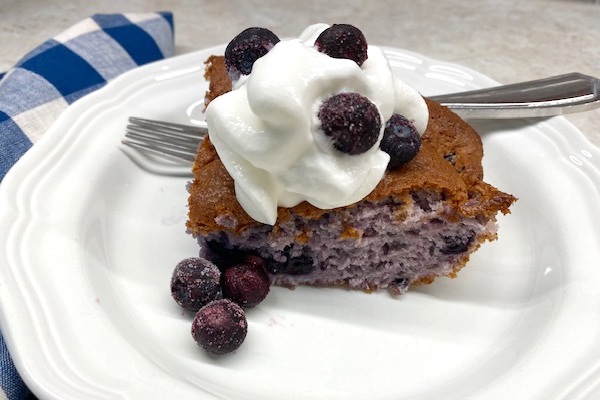 A fast and easy blueberry cake that only takes an angel food cake mix and a can of blueberry pie filling!
Ingredients
1 16-ounce box of angel food cake mix
1 21-ounce can of blueberry pie filling
Instructions
Mix pie filling and cake mix until well blended.
Pour the batter into a 13" x 9" pan you have sprayed or greased on the bottom of the pan only.
Bake at 350 degrees for 30 to 35 minutes. Do not underbake. A toothpick should come out clean in the center.
Cool completely before cutting.
Let's get real. This cake might not win a purple ribbon at the fair, but it's pretty darn quick and tasty! Even those who love baking from scratch find themselves in a pinch for time now and then.
Are you looking for even more fast and easy two-ingredient cakes? These recipes should keep you busy baking for a while! Here's another winner from our friend Jen at cincyshopper.com, two-ingredient pineapple cake, and one more I recently tested at home, chocolate coke cake.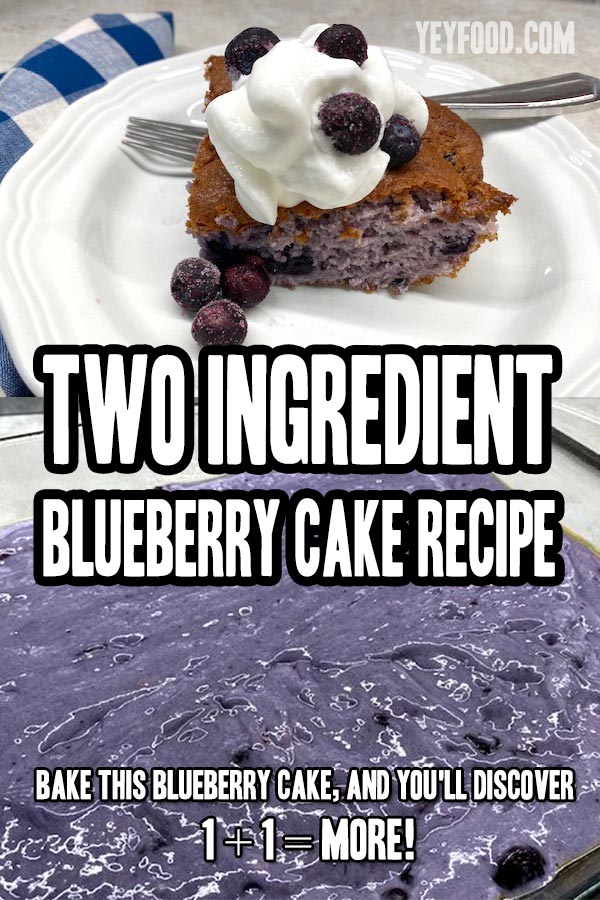 Do you have any slick time-saving tricks up your sleeve? Have you ever tried one of these quick and tasty 2-ingredient cakes? What is your favorite?
MORE OF OUR QUICK AND EASY FAMILY-STYLE RECIPES: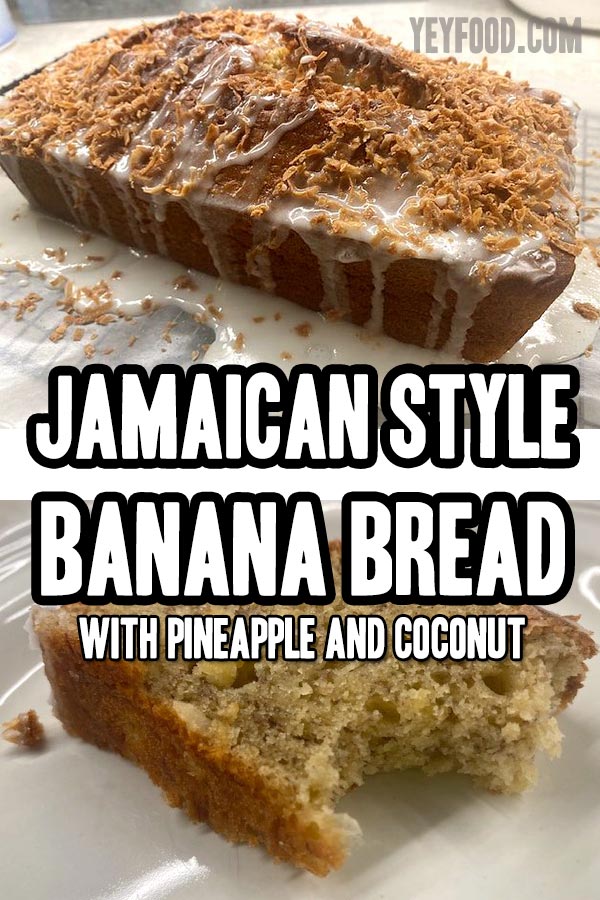 The Ultimate Bread and Butter Pickle Recipe
The Number 1 Practically Perfect Poppy Seed Bread
Oven-Baked Steak With Brown Gravy
If you like these recipes, you are our people! You can check some related articles below or search via categories on the right. But, be warned; you will be on here for hours. Enjoy!